Language:
| Size: 1.23 GB | Seed: 0 | Leech: 0
Description:
It's the end of the world. A flood is coming. Luckily for Dave and his son Finny, a couple of clumsy Nestrians, an Ark has been built to save all animals. But as it turns out, Nestrians aren't allowed. Sneaking on board with the involuntary help of Hazel and her daughter Leah, two Grymps, they think they're safe. Until the curious kids fall off the Ark. Now Finny and Leah struggle to survive the flood and hungry predators and attempt to reach the top of a mountain, while Dave and Hazel must put aside their differences, turn the Ark around and save their kids. It's definitely not going to be smooth sailing.
Language:
| Size: 3.1 GB | Seed: 0 | Leech: 0
Description:
The story of Universal Pictures and Illumination Entertainment's Minions begins at the dawn of time. Starting as single-celled yellow organisms, Minions evolve through the ages, perpetually serving the most despicable of masters. Continuously unsuccessful at keeping these masters-from T. rex to Napoleon-the Minions find themselves without someone to serve and fall into a deep depression. But one Minion named Kevin has a plan, and he-alongside teenage rebel Stuart and lovable little Bob-ventures out into the world to find a new evil boss for his brethren to follow. The trio embarks upon a thrilling journey that ultimately leads them to their next potential master, Scarlet Overkill (Academy Award (R) winner Sandra Bullock), the world's first-ever female super-villain. They travel from frigid Antarctica to 1960s New York City, ending in mod London, where they must face their biggest challenge to date: saving all of Minionkind...from annihilation.
Language:
| Size: 1.77 GB | Seed: 0 | Leech: 0
Description:
Justice League vs. Teen Titans is a 2016 direct-to-video animated superhero film, directed by Sam Liu from a screenplay by Alan Burnett and Bryan Q. Miller. It is part of the DC Universe Animated Original Movies. The film features the voices of Jon Bernthal, Taissa Farmiga, and Jason O'Mara. The film had its world premiere at WonderCon on March 26, 2016. It was released through digital download on March 29, 2016, and through home media on April 12, 2016 by Warner Home Video. Robin is sent to work with the Teen Titans after his volatile behavior botches up a Justice League mission. The Titans must then step up to face Trigon after he possesses the League and threatens to conquer the world.
Language:
| Size: 617.8 MB | Seed: 0 | Leech: 0
Description:
Snowtime! (French: La Guerre des tuques 3D) is a Canadian film from Quebec, released in 2015. Directed by Jean-François Pouliot, it is an animated remake of the 1984 film The Dog Who Stopped the War (La Guerre des tuques). The film centres on a group of children, led by Luke (Nicholas Savard-L'Herbier in the French version, Angela Galuppo in English) and Sophie (Mariloup Wolfe in French, Lucinda Davis in English), who plan and stage a giant snowball fight during the Christmas holidays. To amuse themselves during the winter school break, the kids in a small village decide to have a massive snowball fight. Luke and Sophie, both 11 years old, become the leaders of the opposing sides. Sophie and her cohort defend an elaborate snow fort against the assault of Luke's horde. Whichever side occupies the fort at the end of the winter break, wins. But what starts out as pure youthful fun and enthusiasm deteriorates into a more serious conflict. Joy is restored when all the children decide to attack the fort rather than each other and happily destroy every last bit of the snow fort.
Language:
| Size: 2.16 GB | Seed: 0 | Leech: 0
Description:
Kung Fu Panda 3 is a 2016 3D American-Chinese computer-animated action comedy martial arts film, produced by DreamWorks Animation and Oriental DreamWorks, and distributed by 20th Century Fox. It was directed by Jennifer Yuh Nelson and Alessandro Carloni. The film was written by Jonathan Aibel and Glenn Berger, produced by Melissa Cobb, and executive produced by Guillermo del Toro. The film features the voices of Jack Black, J. K. Simmons, Bryan Cranston, Dustin Hoffman, Angelina Jolie, Lucy Liu, Jackie Chan, Seth Rogen, David Cross, James Hong, and Kate Hudson. When Po's long-lost panda father suddenly reappears, the reunited duo travels to a secret panda paradise to meet scores of hilarious new panda characters. But when the supernatural villain Kai begins to sweep across China defeating all the kung fu masters, Po must do the impossible—learn to train a village full of his fun-loving, clumsy brethren to become the ultimate band of Kung Fu Pandas!
Language:
| Size: 3.37 GB | Seed: 0 | Leech: 0
Description:
The Good Dinosaur is a 2015 American 3D computer-animated drama adventure film produced by Pixar Animation Studios and released by Walt Disney Pictures. The film was directed by Peter Sohn from a screenplay by Meg LeFauve. Set in a world in which dinosaurs never went extinct, the film follows a young Apatosaurus named Arlo, who meets an unlikely human friend while traveling through a harsh and mysterious landscape. The film stars Raymond Ochoa, Jack Bright, Sam Elliott, Anna Paquin, A. J. Buckley, Jeffrey Wright, Frances McDormand and Steve Zahn. Bob Peterson, who came up with the idea for the story, directed the film until August 2013. In October 2014, Peter Sohn was announced as the new director. The Good Dinosaur asks the question: What if the asteroid that forever changed life on Earth missed the planet completely, and giant dinosaurs never became extinct? In this epic journey into the world of dinosaurs, an apatosaurus named Arlo makes an unlikely human friend. While traveling through a harsh and mysterious landscape, Arlo learns the power of confronting his fears and discovers what he is truly capable of.
Language:
| Size: 3.24 GB | Seed: 0 | Leech: 0
Description:
The Peanuts Movie (known in some countries as Snoopy and Charlie Brown: The Peanuts Movie) is a 2015 American 3D computer-animated comedy film produced by Blue Sky Studios and distributed by 20th Century Fox, based on Charles M. Schulz's comic strip Peanuts. The film is directed by Steve Martino and written by Craig and Bryan Schulz (Schulz's son and grandson, respectively), and Cornelius Uliano, and stars the voices of Noah Schnapp as Charlie Brown and, via archival recordings, Bill Melendez as Snoopy and Woodstock. It is the fifth full-length Peanuts film, and the first feature film in 35 years. It commemorates the 65th anniversary of the comic strip and 50th anniversary of the TV special A Charlie Brown Christmas, and was released on November 6, 2015. Charlie Brown, Snoopy, Lucy, Linus and the rest of the beloved "Peanuts" gang make their big-screen debut, like they've never been seen before, in state of the art 3D animation. Charlie Brown, the world's most beloved underdog, embarks upon an epic and heroic quest, while his best pal, the lovable beagle Snoopy, takes to the skies to pursue his arch-nemesis, the Red Baron.
Language:
| Size: 2.4 GB | Seed: 0 | Leech: 0
Description:
Drac's pack is back for an all-new monster comedy adventure in Sony Pictures Animation's Hotel Transylvania 2! Everything seems to be changing for the better at Hotel Transylvania... Dracula's rigid monster-only hotel policy has finally relaxed, opening up its doors to human guests. But behind closed coffins, Drac is worried that his adorable half-human, half-vampire grandson, Dennis, isn't showing signs of being a vampire. So while Mavis is busy visiting her human in-laws with Johnny – and in for a major cultural shock of her own – "Vampa" Drac enlists his friends Frank, Murray, Wayne and Griffin to put Dennis through a "monster-in-training" boot camp. But little do they know that Drac's grumpy and very old, old, old school dad Vlad is about to pay a family visit to the hotel. And when Vlad finds out that his great-grandson is not a pure blood – and humans are now welcome at Hotel Transylvania – things are going to get batty!
Language:
| Size: 1.4 GB | Seed: 0 | Leech: 0
Description:
Blinky Bill: The Movie is a 2015 Australian 3D computer-animated comedy-adventure film based on the Blinky Bill character, an anthropomorphic koala created by Dorothy Wall for a children's book series in 1933. The film was produced by Flying Bark Productions and co-produced by Assemblage Entertainment (India) and Telegael (Ireland). Blinky Bill is a koala with a big imagination. An adventurer at heart, he dreams of leaving the little town of Green Patch and following in his explorer father's footsteps. Mr Bill went missing in the Outback sometime ago and Blinky is the only one who believes his father is still alive. When Blinky discovers a mysterious marker that hints at his Dad's whereabouts, he embarks on a journey that takes him beyond the boundary of Green Patch and into the wild and dangerous Outback. He quickly makes friends with Nutsy, a zoo koala, and Jacko, a nervous frill-necked lizard. Pursued relentlessly by a vengeful feral cat who has a personal score to settle with Blinky, the trio must learn to work together if they ever want to survive the rugged Australian landscape and find Blinky's father!
Language:
| Size: 777.78 MB | Seed: 10 | Leech: 0
Description:
MR HOLMES is a new twist on the world's most famous detective. 1947, an aging Sherlock Holmes returns from a journey to Japan, where, in search of a rare plant with powerful restorative qualities, he has witnessed the devastation of nuclear warfare. Now, in his remote seaside farmhouse, Holmes faces the end of his days tending to his bees, with only the company of his housekeeper and her young son, Roger. Grappling with the diminishing powers of his mind, Holmes comes to rely upon the boy as he revisits the circumstances of the unsolved case that forced him into retirement, and searches for answers to the mysteries of life and love - before it's too late.
Language:
| Size: 914.35 MB | Seed: 4 | Leech: 0
Description:
What happens when a college psych study goes shockingly wrong? In this tense, psychological thriller based on the notorious true story, Billy Crudup stars as Stanford University professor Dr. Philip Zimbardo, who, in 1971, cast 24 student volunteers as prisoners and guards in a simulated jail to examine the source of abusive behavior in the prison system. The results astonished the world, as participants went from middle-class undergrads to drunk-with-power sadists and submissive victims in just a few days. Winner of two awards at the Sundance Film Festival, including Best Screenplay, and created with the close participation of Dr. Zimbardo himself, The Stanford Prison Experiment is a chilling, edge-of-your-seat thriller about the dark side of power and the effects of imprisonment. Featuring an extraordinary cast of rising young actors, including Ezra Miller, Olivia Thirlby, Tye Sheridan, Keir Gilchrist, Michael Angarano, and Thomas Mann.
Language:
| Size: 807 MB | Seed: 8 | Leech: 0
Description:
Listen to Me Marlon is a 2015 documentary film written, directed and edited by Stevan Riley about the movie star and iconic actor Marlon Brando. The Village Voice calls it "a masterpiece" and David Edelstein lists it as "The greatest, most searching documentary of an actor ever put on film." According to Vanity Fair it "is a compelling documentary about Marlon Brando compiled entirely from private audio tapes the actor recorded at home, in business meetings, during hypnosis, in therapy, and during press interviews."
Language:
| Size: 795.35 MB | Seed: 7 | Leech: 0
Description:
THE END OF THE TOUR tells the story of the five-day interview between Rolling Stone reporter (and novelist) David Lipsky (Jesse Eisenberg) and acclaimed novelist David Foster Wallace (Jason Segel), which took place right after the 1996 publication of Wallace's groundbreaking epic novel, Infinite Jest. As the days go on, a tenuous yet intense relationship seems to develop between journalist and subject. The two men bob and weave around each other, sharing laughs and also possibly revealing hidden frailties - but it's never clear how truthful they are being with each other. Ironically, the interview was never published, and five days of audio tapes were packed away in Lipsky's closet. The two men did not meet again. The film is based on Lipsky's critically acclaimed memoir about this unforgettable encounter, written following Wallace's 2008 suicide. Both Segel and Eisenberg reveal great depths of emotion in their performances and the film is directed with humor and tenderness by Sundance vet James Ponsoldt from Pulitzer- Prize winner Donald Margulies' insightful and heartbreaking screenplay.
Language:
| Size: 692.58 MB | Seed: 17 | Leech: 0
Description:
In the summer of 1968 television news changed forever. Dead last in the ratings, ABC hired two towering public intellectuals to debate each other during the Democratic and Republican national conventions. William F. Buckley Jr. was a leading light of the new conservative movement. A Democrat and cousin to Jackie Onassis, Gore Vidal was a leftist novelist and polemicist. Armed with deep-seated distrust and enmity, Vidal and Buckley believed each other's political ideologies were dangerous for America. Like rounds in a heavyweight battle, they pummeled out policy and personal insult—their explosive exchanges devolving into vitriolic name-calling. Live and unscripted, they kept viewers riveted. Ratings for ABC News skyrocketed, and a new era in public discourse was born.
Language:
| Size: 708.21 MB | Seed: 4 | Leech: 0
Description:
In the exclusive high-stakes game of Himalayan big wall climbing, the Shark's Fin on Mount Meru is coveted as the ultimate prize. Sitting at the headwaters of the sacred Ganges River in Northern India, the Shark's Fin has seen more failed attempts by elite climbing teams over the past 30 years than any other climb in the Himalaya. The history of failures and layout of the mountain's perversely stacked obstacles make it both a nightmare and an irresistible calling for some of the world's toughest climbers. From Slovenian, Russian and Czech to British, Spanish and Japanese teams, the suitors who have attempted and failed on the mountain is a who's who list of international climbing talent. In 2008, three American climbers, Conrad Anker, Jimmy Chin and Renan Ozturk arrive in India to make an attempt. Surviving a massive storm on the wall and battling for 19 days through sub zero temperatures with only 8 days of food, they are beaten back just 100 meters below the elusive 21,000ft summit. After swearing off the route and returning home, family, friendship, loyalty and the will to continue dreaming of the impossible climb are tested by loss and disasters that conspire to keep them from returning to the Shark's Fin for one last try. With intimate interviews and narration from Jon Krakauer, the film examines obsession, friendship, dreams and sacrifice, on and off one of the world's most difficult mountains.
Language:
| Size: 3.49 GB | Seed: 2 | Leech: 0
Description:
Neil Clarke (Simon Pegg) is a disillusioned schoolteacher, who suddenly finds and uses the ability to do anything he wants, a challenge bestowed upon him by a group of power-crazed aliens (John Cleese, Terry Gilliam, Eric Idle, Terry Jones and Michael Palin) watching him from space. As he struggles to deal with these new found powers and the events that subsequently arise, he calls upon his loyal canine companion and best friend Dennis (Robin Williams) to help him along the way.
Language:
| Size: 745.24 MB | Seed: 3 | Leech: 0
Description:
By day, Richard Haig is a successful and well-respected English professor at renowned Trinity College in Cambridge. By night, Richard indulges his own romantic fantasies with a steady stream of beautiful undergraduates. But Richard has grown tired of the game and is looking for something more meaningful and lasting. So when Kate, Richard's tanned, athletic, 25-year-old American girlfriend tells him that she is pregnant, Richard is thrilled. He looks forward to having a family of his own, being a father his children could be proud of, not some sex-fueled bobcat. There is only one problem. Richard's not in love with Kate. Richard is in love with Kate's sister, Olivia. He had been in love with her ever since he first saw her.
Language:
| Size: 3.83 GB | Seed: 5 | Leech: 0
Description:
American Ultra is a fast-paced action comedy about Mike (Eisenberg), a seemingly hapless and unmotivated stoner whose small-town life with his live-in girlfriend, Phoebe (Stewart), is suddenly turned upside down. Unbeknownst to him, Mike is actually a highly trained, lethal sleeper agent. In the blink of an eye, as his secret past comes back to haunt him, Mike is thrust into the middle of a deadly government operation and is forced to summon his inner action-hero in order to survive.
Language:
| Size: 696.04 MB | Seed: 4 | Leech: 0
Description:
Turbo Kid is a 2015 dystopian action-adventure comedy film written and directed by François Simard, Anouk Whissell and Yoann-Karl Whissell. The film stars Munro Chambers, Laurence Leboeuf, Michael Ironside, Edwin Wright, Aaron Jeffery and Romano Orzari. The story takes place in an alternate 1997, in a world where water is a rarity and the surface is littered with trash, nicknamed the "Wasteland", which is ruled by a sadistic and tyrannical overlord named Zeus. The Kid, a teenage boy who lives in an underground bunker and whose parents were murdered by Zeus, is a comic book fan especially of Turbo Rider, a superhero with an ancient turbocharged device and armor. Later, he meets a mysterious, free-spirited young girl named Apple, whom he develops a crush on. While riding around on his BMX bike, he runs into the same powered suit and device, and decides to put it on. With the encouragement of Apple, he decides to go against Zeus, and his entire army.
Language:
| Size: 999.46 MB | Seed: 6 | Leech: 0
Description:
Tony and Elizabeth Jordan have it all—great jobs, a beautiful daughter, and their dream house. But appearances can be deceiving. Tony and Elizabeth Jordan's world is actually crumbling under the strain of a failing marriage. While Tony basks in his professional success and flirts with temptation, Elizabeth resigns herself to increasing bitterness. But their lives take an unexpected turn when Elizabeth meets her newest client, Miss Clara, and is challenged to establish a "war room" and a battle plan of prayer for her family. As Elizabeth tries to fight for her family, Tony's hidden struggles come to light. Tony must decide if he will make amends to his family and prove Miss Clara's wisdom that victories don't come by accident. But their lives take an unexpected turn when Elizabeth's newest client, Miss Clara, challenges Elizabeth to establish a prayer "war room" and a battle plan of prayer for her family. As Elizabeth begins to fight for her family, Tony must decide if he will make amends.
Language:
| Size: 1.48 GB | Seed: 10 | Leech: 0
Description:
Sleeping with Other People is a 2015 American romantic comedy film directed and written by Leslye Headland. The film stars Jason Sudeikis, Alison Brie, Natasha Lyonne, Amanda Peet, and Adam Scott. Premiering at the 2015 Sundance Film Festival on January 24, 2015, the film was released theatrically on September 11, 2015, by IFC Films. Jason Sudeikis and Alison Brie star as two romantic failures whose years of serial infidelity and self-sabotage have led them to swear that their relationship will remain strictly platonic. But can love still bloom while you're sleeping with other people? Writer/director Leslye Headland's (Bachelorette) sexy romantic comedy co-stars Amanda Peet, Adam Scott, and Natasha Lyonne.
Language:
| Size: 713.98 MB | Seed: 10 | Leech: 0
Description:
Oddball is a 2015 Australian family film directed by Stuart McDonald. It was released in September 2015 and stars Shane Jacobson, Coco Jack Gillies, Sarah Snook and Alan Tudyk. It is based on a true story. On Middle Island off the coast of Warrnambool, little penguins have made their home, but foxes have found the island and have reduced the population of penguins. An eccentric chicken farmer named Swampy teams up with his granddaughter to train their mischievous dog, Oddball, to protect the penguins from these predators in an attempt to reunite his family and save their seaside town.
Language:
| Size: 735.63 MB | Seed: 2 | Leech: 0
Description:
On the edge of a crumbling city, 11-year-old Alexander (Jeremy Chabriel) lives in a sequestered commune alongside other children, their mothers, and charismatic leader, Gregori (Vincent Cassel). Gregori teaches the children how to raise livestock, grow vegetables, work as a community - and how to kill. With the birth of a new baby brother weighing on his mind, Alexander begins to question Gregori's overpowering influence on the children and their training to become assassins. Threatened by his increasing unwillingness to fall in line, Gregori's behavior turns erratic and adversarial toward the child he once considered a son. With the two set dangerously at odds and the commune's way of life disintegrating, the residents fear a violent resolution is at hand in this Sundance award-winning thriller.
Language:
| Size: 692.46 MB | Seed: 13 | Leech: 0
Description:
Young ambitious ticket collector Joe is overseeing the last train out of London on a dark and stormy night - the usual collection of passengers on board from the obnoxious teen to the workaholic businesswoman. Suddenly the train screeches to a halt in a forest after hitting something on the tracks, but the investigating driver never returns.
Language:
| Size: 3.96 GB | Seed: 3 | Leech: 0
Description:
When three trash-picking boys from Rio's slums find a wallet among the daily debris of their local landfill, little do they imagine that their lives are about to change forever. But when the local police show up offering a handsome reward for the wallet's return, the boys, Rafael (RICKSON TÉVIS), Gardo (EDUARDO LUÍS) and Rato (GABRIEL WEINSTEIN) realize that what they've found must be important.
Language:
| Size: 1.64 GB | Seed: 0 | Leech: 0
Description:
99 Homes is a 2014 American thriller film directed by Ramin Bahrani, and written by Bahrani and Amir Naderi. The film stars Andrew Garfield, Michael Shannon and Laura Dern. Set in Florida, the film follows single father Dennis Nash (Garfield) and his family as they are evicted from their home by businessman Rick Carver (Shannon), forcing Nash to help Carver in evicting people out of their homes in exchange for their own home. Bahrani dedicated the film to the late film critic Roger Ebert. In this timely thriller, charismatic and ruthless businessman, Rick Carver (Academy nominee Michael Shannon), is making a killing by repossessing homes - gaming the real estate market, Wall Street banks and the US government. When he evicts Dennis Nash (Golden Globe nominee Andrew Garfield), a single father trying to care for his mother (Academy Award nominee Laura Dern) and young son (newcomer Noah Lomax), Nash becomes so desperate to provide for his family that he goes to work for Carver – the very man who evicted him in the first place. Carver promises Nash a way to regain his home and earn security for his family, but slyly seduces him into a lifestyle of wealth and glamour. It is a deal-with-the-devil that comes with an increasingly high cost - on Carver's orders, Nash must evict families from their homes. As Nash falls deeper into Carver's web, he finds his situation grows more brutal and dangerous than he ever imagined.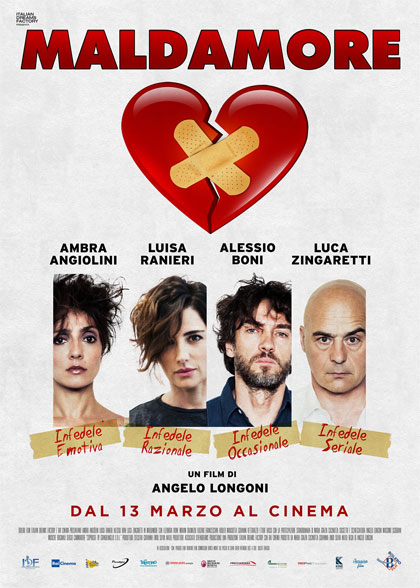 Language:
| Size: 1.37 GB | Seed: 1 | Leech: 0
Description:
TITOLO ORIGINALE: Maldamore PAESE: Italia ANNO: 2014 GENERE: Commedia DURATA: 01:38:08 REGIA: Angelo Longoni ATTORI: Ambra Angiolini, Luisa Ranieri, Alessio Boni, Luca Zingaretti, Claudia Gerini, Eugenio Franceschini, Miriam Dalmazio, Eleonora Ivone, Ettore Bassi, Adolfo Margiotta DATA USCITA: 13 marzo 2014 TRAMA : Una coincidenza banale, la perdita di attenzione nei confronti di un dettaglio quasi impercettibile, una distrazione che può capitare a chiunque, genera conseguenze che sconvolgono la vita di un'intera famiglia. Un interfono per bambini lasciato acceso per sbaglio, mentre nella stanza due persone si rivelano segreti inconfessabili ai reciproci partner. Una deflagrazione tanto comica quanto sconvolgente, e poi una domanda: "Che fare adesso?" VIDEO: 704 x 304 (2.31), 25 fps, XviD ~1540kbps AUDIO: 48 kHz, AC3 Dolby Digital, 3/2 (L,C,R,l,r) + LFE ch, ~448 kbps VALUTAZIONE: Parole chiave: commedia italia
Language:
| Size: 769.12 MB | Seed: 12 | Leech: 0
Description:
Language:
| Size: 3.71 GB | Seed: 1 | Leech: 0
Description:
Three scouts and lifelong friends join forces with one badass cocktail waitress to become the world's most unlikely team of heroes. When their peaceful town is ravaged by a zombie invasion, they'll fight for the badge of a lifetime and put their scouting skills to the test to save mankind from the undead.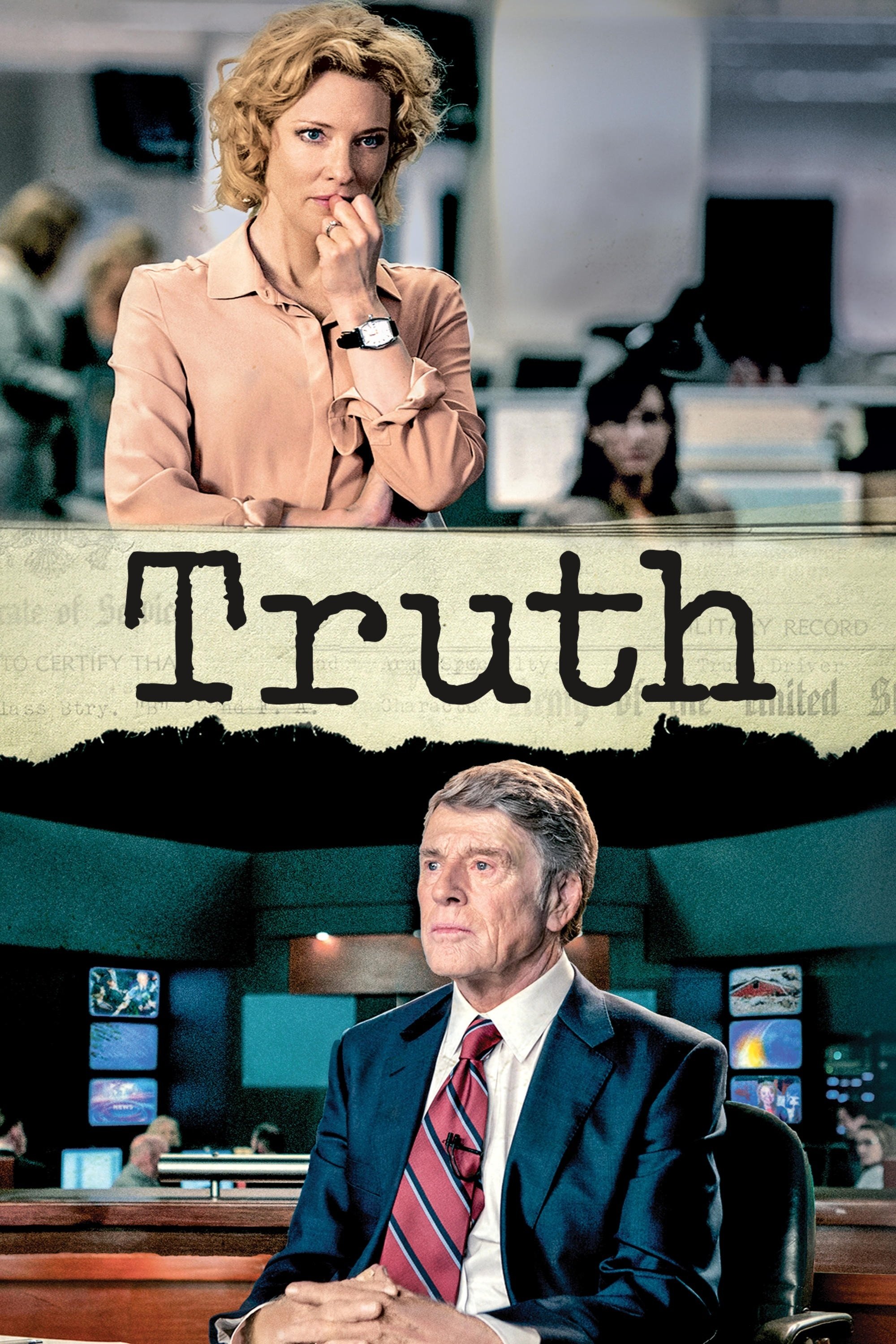 Language:
| Size: 3.15 GB | Seed: 1 | Leech: 0
Description:
Truth is a 2015 American political docudrama film written and directed by James Vanderbilt, in his directorial debut. It is based on American journalist and television news producer Mary Mapes' memoir Truth and Duty: The Press, the President and the Privilege of Power. The film focuses on the Killian documents controversy, and the resulting last days of news anchor Dan Rather and producer Mary Mapes at CBS News. It stars Cate Blanchett as Mapes and Robert Redford as Rather. Truth had its world premiere at the 2015 Toronto International Film Festival. The film received a limited release in the United States on October 16, 2015, before being released nationwide on October 30, 2015, by Sony Pictures Classics. Newsroom drama detailing the 2004 CBS 60 Minutes report investigating then-President George W. Bush's military service, and the subsequent firestorm of criticism that cost anchor Dan Rather and producer Mary Mapes their careers.