Language:
| Size: 2.19 GB | Seed: 389 | Leech: 92
Description:
American Dad! (American Dad!) e' una serie televisiva di cartoni animati creata da Seth MacFarlane nel 2005 per il network FOX. La prima messa in onda in Italia di questa serie televisiva e' del 12 dicembre 2006 sul canale televisivo Italia 1, prima nel pomeriggio, poi una volta alla settimana la notte, poi ancora il sabato. La famiglia protagonista del cartone, che vive in una cittadina della Virginia chiamata Langley Falls, e' la rappresentazione dissacrante di una famiglia americana del dopo 11 settembre. La serie parla di una tipica famiglia americana di quattro componenti: Stan Smith un agente della C.I.A. repubblicano, sua moglie Francine e i due figli adolescenti Haley e Steve. Alla famiglia si aggiunge Roger, un alieno che Stan ha salvato dall'Area 51, e Klaus, un pesce rosso con il cervello di un uomo risultato di un esperimento della stessa C.I.A. negli anni settanta e che parla con accento tedesco (si scoprirà in seguito che era uno sciatore della Germania dell'Est)
Language:
| Size: 322.3 MB | Seed: 258 | Leech: 92
Description:
La storia inizia con i due fratelli gemelli Brandon (Jason Priestley) e Brenda (Shannen Doherty) Walsh che con i genitori si trasferiscono da Minneapolis a Beverly Hills e si trovano di fronte ad un mondo nuovo, una nuova scuola, l'esclusivo West Beverly High School, e nuove amicizie. Qui i Walsh si integrano presto nella high society, pur rimanendo con i piedi per terra e non perdendo mai le loro radici medio borghesi. Tra gli studenti del West Beverly c'è la bella e popolare Kelly Taylor (Jennie Garth), ragazza fragile con una famiglia disastrata (la madre cambia continuamente compagno), un passato di anoressia e droghe ed un futuro pieno di incertezze. Il rapporto tra Kelly e Brenda è subito di amore/odio, alternando momenti di grande amicizia ad altri di aspro e aperto contrasto. Questi ultimi si acuiranno quando le due si troveranno a contendersi il bel Dylan McKay (Luke Perry), ragazzo ricco e di mondo che non riesce a stare lontano dai guai. Voci dal set circolate in quegli anni volevano Jennie Garth e Shannen Doherty "nemiche" anche nella vita reale, con la Doherty spesso dipinta come una "bad girl" che funestava le riprese con capricci da diva, ritardi e assurde pretese. Di fatto, Shannen abbandonerà la serie alla fine della quarta stagione e il
Language:
| Size: 2.73 GB | Seed: 633 | Leech: 92
Description:
Una serie incentrata sulle vicende di Piper Champman, il cui rapporto decennale con il corriere della droga Alex (Laura Prepon) provoca il suo arresto e la costringe ad un anno di detenzione in un penitenziario federale. Per pagare il suo debito con la società, Piper deve scambiare la sua comoda vita di New York con il fidanzato Larry (Jason Biggs) con una tuta arancione e una sconcertante cultura in prigione, dove è costretta a mettere in discussione tutto ciò che crede e a formare nuove e inaspettate alleanze con un gruppo di eccentriche e schiette detenute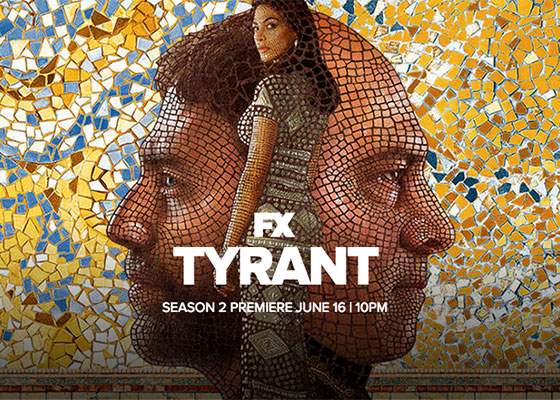 Language:
| Size: 1.07 GB | Seed: 433 | Leech: 92
Description:
Bassam "Barry" Al Fayeed, figlio più giovane del dittatore che guida la nazione araba di Abbudin, pone fine all'esilio che si era auto-imposto, ritornando dopo venti anni al paese natale con la moglie e i figli, cittadini statunitensi, per essere presente al matrimonio del nipote Ahmad. Nonostante sia intenzionato a ritornare con la famiglia negli Stati Uniti, dopo il matrimonio si vede malvolentieri coinvolto negli affari della sua famiglia d'origine e nella complicata situazione politica di Abbudin. AUTORE flint
Language:
| Size: 452.01 MB | Seed: 378 | Leech: 92
Description:
Language:
| Size: 2.34 GB | Seed: 339 | Leech: 92
Description:
il suo più acerrimo nemico: suo padre Joseph, giudice della contea, uomo integerrimo e di grande severità, che non ha mai approvato il carattere ribelle e individualista del figlio. A funerale avvenuto, e dopo una serie di scontri verbali con papà, Hank sta per tornare a Chicago e lasciarsi di nuovo la famiglia alle spalle, ma il fratello maggiore Glen lo avverte che "il giudice", come Joseph viene chiamato anche in famiglia, è stato accusato di omicidio. Sarà Hank a difenderlo, o Joseph andrà incontro al suo destino con stoica determinazione? Dietro le mentite spoglie del courtroom drama, The Judge racconta un dramma famigliare e il modo tutto suo in cui il clan dei Palmer sa essere infelice. Non solo Hank e Joseph, ma anche Glen e il terzo fratello, Dale, sono infatti ingabbiati in una ragnatela di rancori e rinfacci che non permette a nessuno di vivere con serenità il presente e costruirsi un futuro. The Judge è, innanzitutto, una prova di attori, a cominciare dai due protagonisti, Robert Downey Jr. e Robert Duvall, assai convincenti nei ruoli di Hank e Joseph: Duvall regala una delle interpretazioni più sottili della sua carriera, malgrado la sceneggiatura viri volentieri verso il melodramma, e Downey si allontana dalla recitazione da fumetto di Iron Man e The Avengers per ritrovare mezzitoni e sfumature, soprattutto attraverso lo sguardo. Anche i comprimari, soprattutto Vincent D'Onofrio nei panni di Glen e la sensuale Vera Farmiga in quelli di Sam, ex fidanzatina di Hank ai tempi della scuola, sono credibili e commoventi. Il tallone d'Achille di The Judge è la sceneggiatura, che andrebbe asciugata di alcune scene madri e di almeno cinque finali di troppo. Anche le linee narrative sono ridondanti: vista la potenza della storia principale (il difficile legame padre-figlio e il processo per omicidio) non ci sarebbe stato bisogno di aggiungere altro, e infatti le "seconde linee" sono poco sviluppate e meno coinvolgenti. Il che non toglie che la sceneggiatura abbia i suoi momenti, e sorprenda con svolte imprevedibili: molte scene sono davvero riuscite, alcuni dialoghi particolarmente intensi, o spassosi, o entrambe le cose insieme, complice anche la capacità di Downey e Duvall di gestire il fuoco di fila delle loro battute con consumata maestria. Bellissime, ad esempio la sequenza in cui l'avvocato di città mette a tacere il bullo di provincia evitando una rissa da bar (e lavorando contro
Language:
| Size: 698.01 MB | Seed: 85 | Leech: 92
Description:
Un giovane prete, appena fresco di seminario, viene chiamato ad amministrare il sacerdozio presso un paesino di campagna di nome Ambricourt. Qui inizia la sua esistenza disinteressandosi delle necessità terrene e materiali mostrando una spiccata predisposizione alle necessità puramente spirituali. Da questo suo fare si attira i rimproveri del parroco di Torcy, un tipo molto energico e abbastanza rude nel suo modo d'agire, il quale vorrebbe che il nuovo curato intrattenesse più intense relazioni con la nobiltà del paese, traendone un proprio interesse personale. Le avversità della vita si accaniscono sempre di più sul giovane curato tanto che è beffeggiato da chi ha ricevuto da lui tutta la propria fiducia; il dottore che lo tiene in cura in un momento di sconforto si uccide; infine, per devozione al suo ministero è tenuto ad intrattenere rapporti sempre più stretti con la nobiltà che è pervasa da rimorsi, odi e tradimenti, subendone le relative conseguenze .Chiudendosi sempre più in sé stesso, il curato si attira la collera del suo collega di Torcy e quella della maggior parte degli abitanti del paese. Stremato, senza più forze ed affetto da un tumore allo stomaco, si ritira nella casa di un suo compagno di seminario spretatosi da tempo, dove trascorre gli ultimi giorni della sua vita confortato dall'inequivocabile pensiero che la sua esistenza terrena sia stata una grazia di Dio. AUTORE serj tankian CATEGORIA Film INFOHASH F209D6994B0E47499F1BEB66A66FFD4D52C68B1C
Language:
| Size: 4.06 GB | Seed: 400 | Leech: 92
Description:
The Intern is a 2015 American comedy film directed by Nancy Meyers. The film stars Robert De Niro and Anne Hathaway in the two leading roles, with supporting performances from Rene Russo, Anders Holm, Andrew Rannells, Adam DeVine, Christina Scherer, and Zack Pearlman. The film was released on September 25, 2015 by Warner Bros. In "The Intern" Ben Whittaker (Robert De Niro) is a 70-year-old widower who has discovered that retirement isn't all it's cracked up to be. Seizing an opportunity to get back in the game, he becomes a senior intern at an online fashion site, founded and run by Jules Ostin (Anne Hathaway).
Language:
| Size: 781.44 MB | Seed: 669 | Leech: 92
Description:
A Christmas Horror Story is a 2015 anthology horror film that was directed by Grant Harvey, Steven Hoban, and Brett Sullivan. It premiered on July 20, 2015 at the Fantasia International Film Festival and had a limited theatrical release on October 2, 2015, along with a VOD release. The movie is a series of interwoven stories tied together by a framework story featuring William Shatner as a radio DJ. DJ Dan (William Shatner) is a radio DJ stuck pulling a long shift at the Bailey Downs radio station during Christmas. During his broadcast a series of four stories are witnessed: A group of teenagers break into their school to investigate a murder that happened there a year ago, a couple that discovers that their son might have something disturbingly wrong with him, a greedy family finds that their attempts to ingratiate themselves to a wealthy family member has brought about the wrath of Krampus, and a zombie outbreak at Santa's workshop.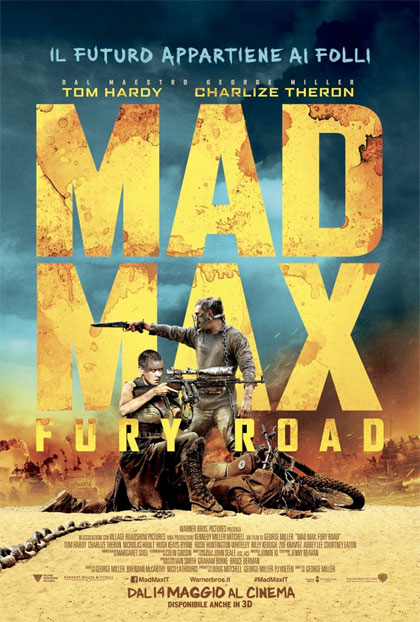 Language:
| Size: 3.64 GB | Seed: 492 | Leech: 92
Description:
ria: Film | Dimensione: 3.64 GB | Seeders: 25 | Leechers: 51 | Completato: 112 | Agiorna Titolo originale Mad Max: Fury Road Lingua originale inglese Paese di produzione Australia, Stati Uniti Anno 2015 Durata 120 min Colore colore Audio Dolby Digital, SDDS Rapporto 2,35:1 Genere azione, avventura, fantascienza, thriller Regia George Miller Sceneggiatura George Miller, Nick Lathouris, Brendan McCarthy Produttore George Miller, Doug Mitchell, P.J. Voeten Produttore esecutivo Bruce Berman, Graham Burke, Iain Smith Casa di produzione Kennedy Miller Productions, Village Roadshow Pictures Distribuzione (Italia) Warner Bros. Mad Max: Fury Road E' un film del 2015 diretto, cosceneggiato e coprodotto da George Miller, ambientato in un futuro distopico post apocalittico. I protagonisti sono Tom Hardy, che interpreta Max Rockatansky, e Charlize Theron, che veste i panni di Furiosa. Miller ha affermato che la pellicola non E' un remake o reboot, bensI una rivisitazione della saga, a trent'anni dall'ultimo film, della trilogia cinematografica da lui diretta iniziata con Interceptor (Mad Max) nel 1979 e arrestatasi con Mad Max - Oltre la sfera del tuono del 1985, interpretata da Mel Gibson. Mostra/Nascondi Spoiler MediInfo
Language:
| Size: 7.19 MB | Seed: 71 | Leech: 92
Description:
Internet Download Manager (IDM) is a reliabe and very useful tool with safe multipart downloading technology to accelerate from internet your downloads such a video, music, games, documents and other important stuff for you files. IDM has a smart download logic accelerator and increases download speeds by up to 5 times, resumes and schedules downloads. Comprehensive error recovery and resume capability will restart broken or interrupted downloads due to lost connections, network problems, computer shutdowns, or unexpected power outages. Simple graphic user interface makes Internet Download Manager user friendly and easy to use. Unlike other download managers and accelerators, IDM segments downloaded files dynamically during download process and reuses available connections without additional connect and login stages to achieve best acceleration performance. Features: • All popular browsers and applications are supported! • Easy downloading with one click. • Download Speed Acceleration. • Download Resume. • YouTube grabber. • Simple installation wizard. • Drag and Drop. • Automatic Antivirus checking. • Advanced Browser Integration. • Built-in Scheduler. • IDM includes web site spider and grabber. • IDM supports many types of proxy servers. • IDM supports main authentication protocols: • Download All feature. • Customizable Interface. • Download Categories. • Download limits. • IDM is multilingual. What's new in version IDM 6.27 Build 3 (Released: Jan 26, 2017) • Added support for Firefox 52 • Added support for SeaMonkey up to 2.49
Language:
| Size: 348.14 MB | Seed: 640 | Leech: 92
Description:
Walter O'Brien, surnommé "Scorpion", un homme possédant le 4ème Q.I. le plus élevé du monde, a recruté quelques-uns des plus grands génies de la planète pour fonder une société chargée de résoudre des crises urgentes et d'ampleur considérable, de celles que même la CIA ne parvient pas à régler seule. Inadaptés socialement, ils apprennent ensemble à vivre en communauté, à dépasser leurs peurs, leurs phobies et à vaincre leur solitude...Inspiré de la vie et des affaires menées par le véritable Walter O'Brien.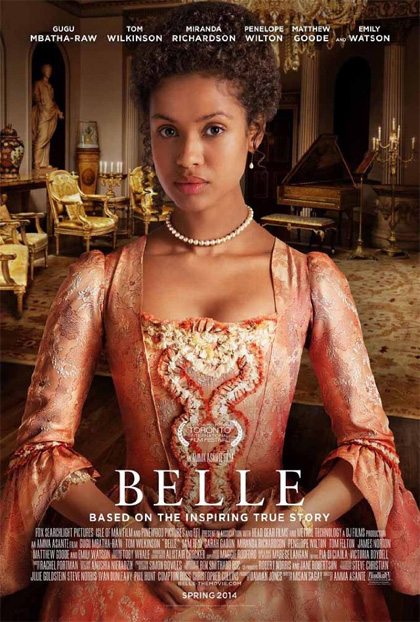 Language:
| Size: 1.37 GB | Seed: 84 | Leech: 92
Description:
Titolo originale: Belle Nazione: Regno Unito Anno: 2013 Genere: Drammatico Durata: 105' Regia: Amma Asante Sito ufficiale: www.belle-themovie.com Cast: Matthew Goode, Emily Watson, Tom Wilkinson, Sam Reid, Sarah Gadon, Tom Felton, James Norton, Miranda Richardson, Gugu Mbatha Raw, Penelope Wilton, Lasco Atkins, Susan Brown, Tony Eccles, David Gant, Alex Jennings, Barrie Martin, Bethan Mary-James, Alfred Mather, Alan Mckenna, Christopher Middleton, James Northcote Produzione: DJ Films, Isle of Man Film, British Film Institute, Metrol Technology Distribuzione: 20th Century Fox Data di uscita: 28 Agosto 2014 (cinema) Trama: La vera storia di Dido Elizabeth Belle, cantante e figlia illegittima dell'ammiraglio Sir John Lindsay, vissuta nel diciottesimo secolo e cresciuta dallo zio... 7,4/10 IMDB Mostra/Nascondi Spoiler INFO Parole chiave: dramma
Language:
| Size: 989.69 MB | Seed: 347 | Leech: 92
Description:
Título: The D Train Título original: The D Train País: USA Estreno en USA: 08/05/2015 Estreno en España: 25/09/2015 Lanzamiento en DVD (alquiler): 13/01/2016 Estreno en DVD (venta): 15/01/2016 Productora: Ealing Studios, Electric Dynamite Director: Andrew Mogel, Jarrad Paul Guión: Jarrad Paul, Andrew Mogel Reparto: Jack Black, Kathryn Hahn, James Marsden, Mariana Paola Vicente, Jeffrey Tambor, Mike White, Kyle Bornheimer, Steffie Grote, Michelle DeVito, Henry Zebrowski, Denise Williamson, Kendra Waldman, Nicole Barré, Han Soto, John L. Armijo Calificación: No recomendada para menores de 16 años Género: Comedia. Drama | Cine independiente USA SINOPSIS: Dan Landsman (Jack Black) es el entusiasta presidente del comité de alumnos de su promoción y también objeto de burla de todos. Para impresionar a sus así llamados "amigos", se compromete a convencer al más famoso de la clase, Oliver Lawless (James Marsden), protagonista de un anuncio a nivel nacional de Banana Boat, para que asista a la reunión y así aumentar el número de asistentes. Dan viaja a Los Ángeles y desencadena una espiral de mentiras que detonan e intoxican por primera vez su monótona vida. A cambio de la precaria amistad de Oliver, Dan sacrifica la relación con su mujer (Kathryn Hahn), su hijo (Russell Posner) y su jefe (Jeffrey Tambor), y se pierde en la obsesión por aprobación y reconocimiento.
Language:
| Size: 1.03 GB | Seed: 506 | Leech: 92
Description:
Título original : Bølgen (The Wave) Año : 2015 Duración : 104 min. País : Noruega Director : Roar Uthaug Guión : John Kåre Raake, Harald Rosenløw-Eeg Música : Magnus Beite Fotografía : John Christian Rosenlund Reparto : Kristoffer Joner, Ane Dahl Torp, Eili Harboe, Jonas Hoff Oftebro, Herman Bernhoft, Edith Haagenrud-Sande Productora : Fantefilm Género : Acción. Thriller | Catástrofes. Supervivencia Sinopsis Cuando cae el paso de montaña de Åkneset sobre el estrecho fiordo noruego Geiranger se crea una violenta ola de 85 metros que amenaza con arrasarlo todo. Relaccionados Nombre FechaTamaño
Language:
| Size: 1.36 GB | Seed: 567 | Leech: 92
Description:
Descripción: Título: El maestro del agua Título original: The Water Diviner País: USA, Australia Estreno en USA: 24/04/2015 Estreno en España: 24/04/2015 Estreno en Australia: 26/12/2014 Productora: Hopscotch Features, Fear of God Films Director: Russell Crowe Guión: Andrew Anastasios, Andrew Knight Reparto: Russell Crowe, Olga Kurylenko, Isabel Lucas, Jai Courtney, Damon Herriman, Deniz Akdeniz, Jacqueline McKenzie, Robert Mammone, Cem Yilmaz, Yilmaz Erdogan, Ryan Corr, Dan Wyllie, Mert Firat, Steve Bastoni, James Fraser Calificación: No recomendada para menores de 16 años Género: Drama. Bélico. Romance | Años 1910-1919. I Guerra Mundial. Histórico SINOPSIS: El Maestro del Agua es una Aventura épica ambientada cuatro años después de la devastadora batalla de Gallipoli, en Turquía, durante la Primera Guerra Mundial. El granjero australiano Connor (Crowe) viaja a Estambul para descubrir qué ha pasado con sus hijos, declarados desaparecidos en combate, al tiempo que forja una relación con una hermosa mujer turca (Olga Kurylenko), propietaria del hotel en el que se hospeda. Aferrado a la esperanza y con ayuda de un oficial turco, Connor se embarca en un viaje a través del país para descubrir la verdad acerca del destino de sus hijos. Relaccionados
Language:
| Size: 1.46 GB | Seed: 484 | Leech: 92
Description:
Director Boris Aljinovic, Harald Siepermann Guión Bernd Eilert, Sven Unterwaldt Jr. Fotografía Animation Reparto Animation Productora Zipfelmützen GmbH & Co. KG / Erfttal Film / Animationsfabrik Género Animación. Fantástico. Aventuras. Infantil | Viajes en el tiempo. 3-D SINOPSIS Bubi, el séptimo enanito, emprende un viaje al futuro con sus compañeros enanos para conjurar una maldición de la Reina de Hielo. Relaccionados Nombre FechaTamaño Los Caballeros Del Zodíaco: Leyenda Del SantuarioAnime21-10-2015869.15 MB
Language:
| Size: 873.15 MB | Seed: 852 | Leech: 92
Description:
Título original: Monster High: Haunted (TV) Año: 2015 Duración: 73 min. País: Estados Unidos Director: William Lau, http://www.filmaffinity.com/es/search.php?stype=director&sn&stext=Dan+Fraga"> Dan Fraga Guión: Keith Wagner Musica: Steven Argila Reparto: Animation Productora: Mattel Playground Productions SINOPSIS: ¡Mira lo que les espera a las monstruitas de Monster High cuando van al Instituto Fantasmagórico! Esta vez las monstruitas se transforman en fantasmas para descubrir por qué Monster High está embrujado. Cuando las monstruitas viajan junto su monstruo-amiga fantasma Spectra Vondergeist al Instituto Fantasmagórico, descubren el mundo paralelo de los fantasmas y se dan cuenta de que la aterradora Directora Masallá ha castigado y encadenado a sus alumnos. ¿Podrán las monstruitas desenterrar los misterios del embrujo de Monster High y del Instituto Fantasmagórico? Relaccionados
Language:
| Size: 1.67 GB | Seed: 568 | Leech: 92
Description:
Descripción: Título: Los mercenarios 3 Título original: The Expendables 3 País: USA Estreno en USA: 15/08/2014 Estreno en España: 14/08/2014 Productora: Lionsgate, Millennium Films, Nu Image Films Director: Patrick Hughes Guión: Sylvester Stallone. Richard Wenk Reparto: Sylvester Stallone, Jason Statham, Jet Li, Dolph Lundgren, Randy Couture, Terry Crews, Arnold Schwarzenegger, Wesley Snipes, Antonio Banderas, Mel Gibson, Harrison Ford, Kellan Lutz, Ronda Rousey, Victor Ortiz, Glen Powell, Kelsey Grammer Calificación: No recomendada para menores de 16 años Sinopsis En \ The Expendables 3\ , Barney (Silvester Stallone), Christmas (Jason Statham) y el resto del equipo se enfrentan a Conrad Stonebanks (Mel Gibson), el hombre que fundó los Mercenarios hace años, antes de convertirse en un despiadado traficante de armas y al que Barney tuvo que matar… o eso creía hasta ahora. Stonebanks, que ya esquivó la muerte una vez, tiene un solo objetivo: acabar con los Mercenarios. Pero los planes de Barney son otros, y decide que lo mejor es reclutar sangre nueva para luchar contra la vieja generación. Reúne a un grupo compuesto por hombres más jóvenes, más rápidos y con más conocimientos técnicos. La misión vieja escuela contra nueva escuela se convierte en la batalla más personal que han librado los Mercenarios.
Language:
| Size: 1.9 GB | Seed: 85 | Leech: 92
Description:
Descripción: Título: Transformers: La era de la extinción Título original: Transformers: Age of Extinction País: USA Estreno en USA: 27/06/2014 Estreno en España: 08/08/2014 Productora: Paramount Pictures (DreamWorks) Director: Michael Bay Guión: Ehren Kruger Reparto: Mark Wahlberg, Nicola Peltz, Jack Reynor, Stanley Tucci, Kelsey Grammer, Sophia Myles, Li Bingbing, T.J. Miller, Han Geng, Titus Welliver, John Goodman, Ken Watanabe Sinopsis Han pasado 4 años desde el incidente de Chicago y la humanidad continua reparando los destrozos, pero tanto los Autobots como los Decepticons han desaparecido de la faz de la Tierra. Ahora el Gobierno de los Estados Unidos está utilizando la tecnología rescatada en el asedio de Chicago para desarrollar sus propios Transformers. Mientras tanto Cade Yeager (Mark Wahlberg), un mécánico e inventor, encuentra un Marmon semi-trailer. Al intentar repararlo descubre que el camión no solo era un Transformer, sino que también es el mismísimo Optimus Prime, líder de los Autobots... Relaccionados
Language:
| Size: 822.9 MB | Seed: 298 | Leech: 92
Description:
TÍTULO ORIGINAL: Supercollider AÑO: 2013 DURACIÓN: 85 min. PAÍS: [Canadá] DIRECTOR: Jeffery Scott Lando REPARTO: Robin Dunne, Amy Bailey, Mia Nordstrom, Brendan Beiser, Enzo Cilenti, Philip Rudy, Yana Marinova, Emilia Klayn, Jordan Andonov, Jonas Talkington GÉNERO: Acción. Drama. Ciencia ficción | Catástrofes SINOPSIS: Cuando un super colisionador de hadrones genera un desplazamiento temporal, por culpa de su funcionamiento defectuoso, un científico solitario debe restablecer el orden natural antes de que el mundo se destruya por completo. Relaccionados Nombre FechaTamaño
Language:
| Size: 1013.97 MB | Seed: 393 | Leech: 92
Description:
Descripción: Título: Lluvia de Albóndigas 2 Título original: Cloudy 2: Revenge of the Leftovers País: USA Estreno en USA: 27/09/2013 Estreno en España: 20/12/2013 Productora: Sony Pictures Animation Director: Cody Cameron, Kris Pearn Guión: Judi Barrett, Ron Barrett, John Francis Daley, Jonathan M. Goldstein Reparto: (Voces de) Bill Hader, Anna Faris, James Caan, Andy Samberg, Neil Patrick Harris, Benjamin Bratt, Will Forte, Terry Crews, Kristen Schaal Calificación: Apta para todos los públicos Género: Animación. Comedia. Fantástico. Aventuras | Animales. Secuela. 3-D Sinopsis "Lluvia de Albóndigas 2" empieza exactamente donde terminaba la primera parte. El genio del inventor Flint Lockwoods acaba siendo reconocido por su ídolo Chester V, que lo invita a unirse a la The Live Corp Company, donde los inventores más brillantes del mundo crean nuevas tecnologías para el bienestar de la humanidad. La mano derecha de Chester es Barb: una orangutana dotada de un cerebro humano altamente evolucionado que le permite ser muy retorcida y manipuladora. El sueño de Flint cambia cuando descubre que la máquina de su invención, destinada a convertir el agua en alimentos, ha pasado a crear híbridos de animales-comida. Para salvar a la humanidad, Chester envía a Flint y a sus colegas a una peligrosa misión, que los llevará a enfrentarse a tacocodrilos, gambancés, quesoarañas con doble de bacon y otras criaturas igualmente extravagantes.
Language:
| Size: 1 GB | Seed: 82 | Leech: 92
Description:
Título original: Am Ende die Hoffnung (TV) Año: 2011 Duración: 110 min. País: [Alemania] Director: Thorsten Näter Guión: Thorsten Näter, Annette Hess Música: Ingo Frenzel Fotografía: Joachim Hasse Reparto: Yvonne Catterfeld, Hildegard Schroedter, Rosemarie Fendel, Stephan Luca, Eva-Maria Kurz, Maximilian von Pufendorf Productora: Aspekt Telefilm-Produktion GmbH / FILM27 Multimedia Produktions / Jumping Horse Género: Thriller. Drama | Telefilm Sinopsis Helen es una atractiva mujer que mantiene relación con un doctor que pretende utilizarla de espía para conseguir información confidencial de un oficial de las SS, durante la Segunda Guerra Mundial. Helen deberá seducir a un teniente para averiguar detalles sobre la partida de un submarino nazi, con el fin de interceptarlo y destruirlo. Pero con lo que no contaba ella era con enamorase de este oficial. Relaccionados
Language:
| Size: 841.42 MB | Seed: 689 | Leech: 92
Description:
Descripción: Título original Not Safe for Work Año 2014 Duración74 min. País Estados Unidos Director Joe Johnston GuiónAdam Mason, Simon Boyes Música Tyler Bates Fotografía Jonathan Taylor Reparto Max Minghella, JJ Feild, Eloise Mumford, Christian Clemenson, Tom GallopProductoraBlumhouse Sinopsis Thriller de bajo presupuesto que contará con unos dos millones y medio de dólares. Se trata de un film sobre un joven asistente de abogado que se verá atrapado en una oficina con un asesino que tiene la misión de destruir unos archivos para otra corporación. Relaccionados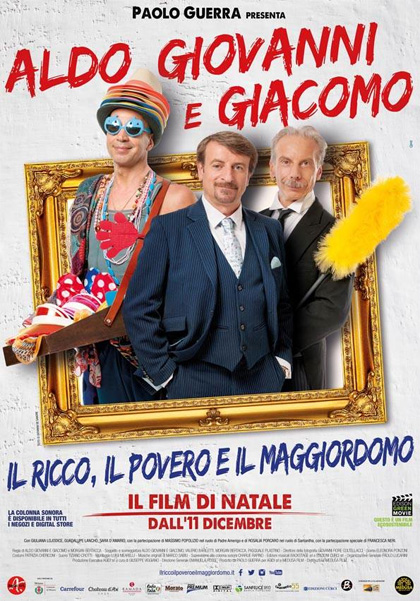 Language:
| Size: 1.37 GB | Seed: 229 | Leech: 92
Description:
Titolo originale: Il ricco, il povero e il maggiordomo Nazione: Italia Anno: 2014 Genere: Commedia Durata: 102' Regia: Aldo, Giovanni, Giacomo, Morgan Bertacca Sito ufficiale: www.ilriccoilpoveroeilmaggiordomo.it Cast: Aldo, Giovanni, Giacomo, Giuliana Lojodice, Francesca Neri, Sara D'amario, Guadalupe Lancho, Massimo Popolizio, Rosalia Porcaro Produzione: Medusa Film, Agidi S.r.l. Distribuzione: Medusa Film Data di uscita: 11 Dicembre 2014 (cinema) Trama: Giacomo è un ricco e spregiudicato broker appassionato di golf, con uno spettacolare ufficio di rappresentanza nella "city" di Porta Nuova a Milano e altrettanto spettacolare villa con parco e piscina appena fuori città. Il suo fido maggiordomo è Giovanni, cultore di arti marziali e della filosofia giapponese. A insaputa di Giacomo, Giovanni ha una liason con Dolores, la sanguigna cameriera sudamericana. Aldo è un venditore abusivo nel mercato di quartiere. Vive con la madre, una donna burbera e combattiva che lo tratta come un inetto. Nel tempo libero allena un'allegra e inconcludente squadretta di calcio composta in maggioranza da bambini extracomunitari. Durante una rocambolesca fuga dai vigili che controllano le licenze, Aldo viene investito in auto da Giovanni e Giacomo, che lo caricano su in tutta fretta. Giacomo gli propone un risarcimento in cambio di qualche lavoretto in villa e Aldo accetta, sognando di potersi comprare così la tanto desiderata licenza da ambulante. L'arrivo di Aldo porta un grande scompiglio, ma per poco: un inaspettato tracollo finanziario colpisce la fortuna di Giacomo. Tutto è perduto, la villa, i risparmi di Giovanni, i soldi promessi ad Aldo. In altre parole: addio villa, addio Dolores, addio licenza. In questa situazione d'emergenza Giacomo è costretto ad accettare l'invito di Aldo: Giacomo e Giovanni si trasferiscono così a casa di Calcedonia, la madre di Aldo. Tra i mille disagi e le disavventure della convivenza, Giacomo riesce a mettere in piedi un nuovo progetto che potrebbe salvarli tutti. La banca, però, esige un garante. Riuscirà Giacomo, con l'aiuto di Giovanni e di Aldo, a ottenere il prestito necessario ad avviare il progetto? Lo sapremo soltanto dopo un matrimonio, un funerale, un maldestro appuntamento al buio e una rocambolesca irruzione di massa a suon di musica mariachi in una villa messa sotto sequestro. Risoluzione - 720 x 304 Parole chiave: commedia
Language:
| Size: 7.38 GB | Seed: 922 | Leech: 92
Description:
ria: Film | Dimensione: 7.38 GB | Seeders: 9 | Leechers: 20 | Completato: 27 | Agiorna Titolo originale: The Boy Next Door Nazione: U.S.A. Anno: 2015 Genere: Thriller Durata: 91' Regia: Rob Cohen Sito ufficiale: www.theboynextdoorfilm.com Social network: facebook Cast: Jennifer Lopez, Ryan Guzman, Kristin Chenoweth, John Corbett, Bailey Chase, Travis Schuldt, Ian Nelson, Hill Harper, Adam Hicks, Raquel Gardner, Lexi Atkins, Jack Wallace, Brian Mahoney, Kent Avenido, Brandon Rush Produzione: Smart Entertainment, Blumhouse Productions, Nuyorican Productions, Universal Pictures Distribuzione: Universal Pictures Italia Data di uscita: 23 Luglio 2015 (cinema) Trama: Poco dopo il divorzio, una donna si innamora di un giovane che si ? appena trasferito sul lato opposto della strada. Presto, per?, la loro relazione prende una piega pericolosa... Fonte Video: Bluray Fonte Audio: DVD Tracce Audio: AC3 iTA | DTS ENG Nome: Il.Ragazzo.Della.Porta.Accanto.2015.iTA-ENG.Bluray.1080p.x264-TRL.mkv data: Fri, 26 Jun 2015 20:30:17 +0200 Dimensione: 7,925,810,301 bytes (7558.641721 MiB) [ Magic ] Tipo file: data [ Info generiche ] Durata: 01:30:34 (5434.432 s) Contenitore: matroska Production date: Fri, 26 Jun 2015 20:26:21 +0200 Totale tracce: 6 Traccia n. 1: video (V_MPEG4/ISO/AVC) {eng} Traccia n. 2: audio (A_AC3) [DVD RESYNC] {ita} Traccia n. 3: audio (A_DTS) {eng} Traccia n. 4: subtitle (S_TEXT/UTF8) [FORCED] {ita} Traccia n. 5: subtitle (S_TEXT/UTF8) {ita} Traccia n. 6: subtitle (S_TEXT/UTF8) {eng} Muxing library: libebml v1.3.0 + libmatroska v1.4.1 Writing application: mkvmerge v7.1.0 ('Good Love') 32bit built on Jul 27 2014 12:59:18 [ Dati rilevanti ] Risoluzione: 1920 x 800 Larghezza: multipla di 32 Altezza: multipla di 32 DRF medio: 18.568183 Deviazione standard: 3.683544 Media pesata dev. std.: 3.629791 [ x264 log ] frame I: 2047 ( 1.571 %) frame B: 36965 ( 28.373 %) ###### frame P: 91270 ( 70.056 %) ############## frame I avg QP: 16.93 frame B avg QP: 20.41 frame P avg QP: 19 Avg QP: 19.367536 [ Traccia video ] Codec ID: V_MPEG4/ISO/AVC Risoluzione: 1920 x 800 Frame aspect ratio: 12:5 = 2.4 Pixel aspect ratio: 1:1 = 1 Display aspect ratio: 12:5 = 2.4 Framerate: 23.976024 fps Dimensione stream: 6,637,899,203 bytes (6330.393985 MiB) Durata: 01:30:34 (5433.84504 s) Bitrate (bs): 9772.673537 kbps Qf: 0.265366 [ Traccia audio nr. 1 ] Codec ID: A_AC3 Freq. campionamento: 48000 Hz Canali: 6 Dimensione stream: 260,852,736 bytes (248.768555 MiB) Tipo di bitstream (bs): AC3 Frames (bs): 169,826 Durata: 01:30:34 (5434.432 s) Chunk-aligned (bs): Sì Bitrate (bs): 384 kbps CBR Freq. campionamento (bs): 48000 Hz Modo (bs): 3 front, 2 rear, 1 LFE [ Traccia audio nr. 2 ] Codec ID: A_DTS Freq. campionamento: 48000 Hz Canali: 6 Dimensione stream: 1,024,968,744 bytes (977.486366 MiB) Tipo di bitstream (bs): DTS Frames (bs): 509,427 Durata: 01:30:34 (5433.888 s) Chunk-aligned (bs): Sì Bitrate (bs): 1536 kbps CBR Freq. campionamento (bs): 48000 Hz Modo (bs): C + L + R+ SL+SR Final skip (bs): 1,620 bytes Parole chiave: thriller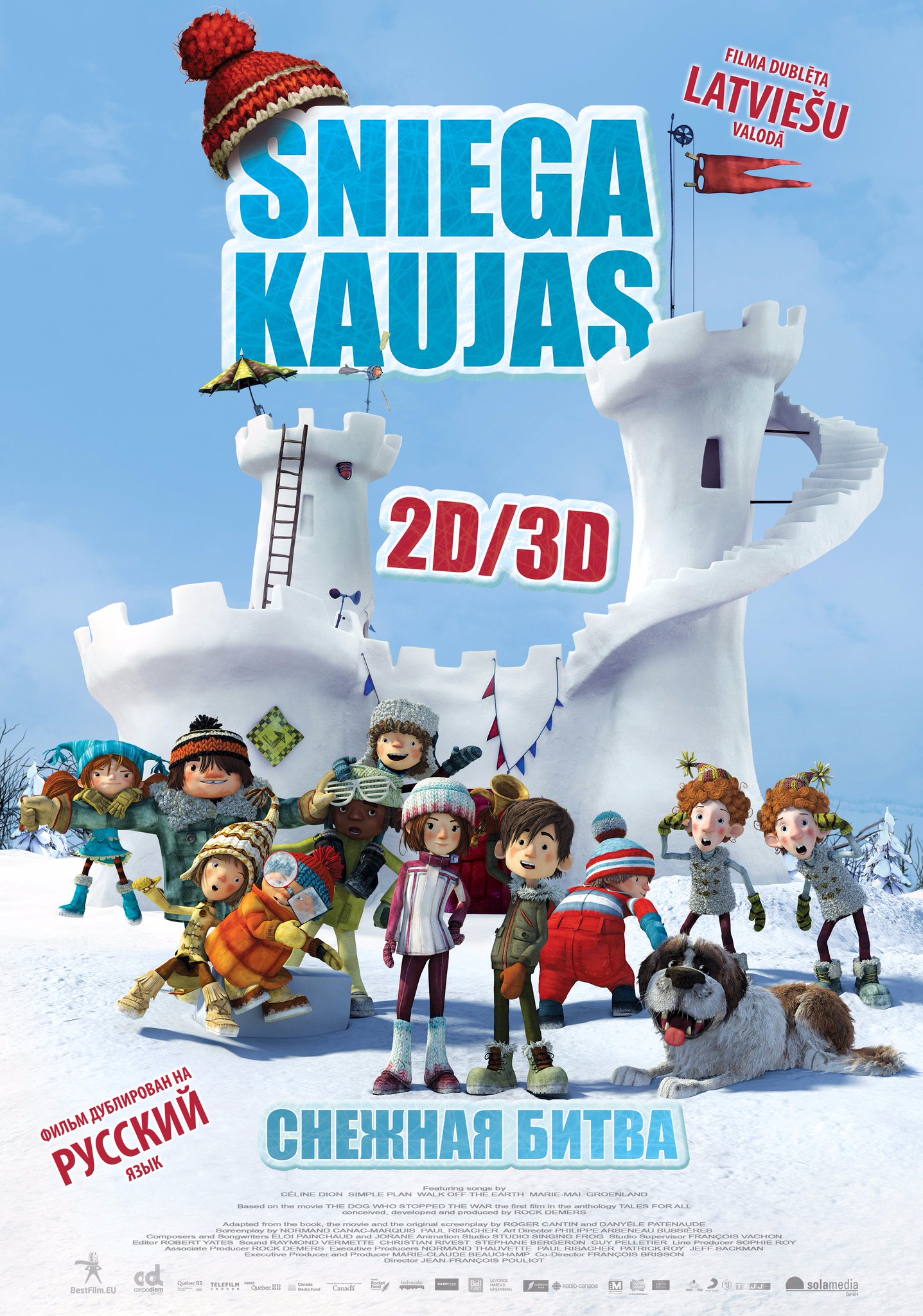 Language:
| Size: 694.61 MB | Seed: 646 | Leech: 92
Description:
Section: Films/Séries/Vidéos Sous-Section: Films Titre: La Guerre Des Tuques 3D Titre Original La Guerre Des Tuques 3D Genre: Animation, Comédie, Famille, Année: 2015 Release: La Guerre Des Tuques 3D 2015 FRENCH DVDRip x264 MZISYS Qualité: DVDrip [Rip depuis DVD-R] Langue: Québécois (VFQ/French) Système: TV/PC/Platine/Lecteur Multimédia/etc Type: 2D (Standard) Taille: 694.61 MB Info Hash: 7d35adbb55ab225497afd3f5d153a0d053a07f38 Uploadeur: mzisys2008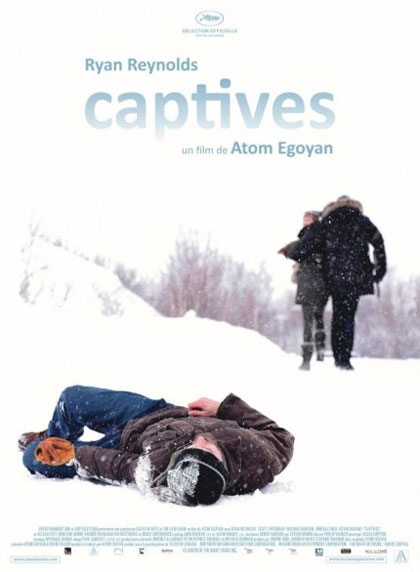 Language:
| Size: 1.37 GB | Seed: 43 | Leech: 92
Description:
The Captive Canada 2014 Genere: Thriller durata 112' Regia di Atom Egoyan Con Ryan Reynolds, Scott Speedman, Rosario Dawson, Mireille Enos, Kevin Durand, Alexia Fast, Peyton Kennedy, Bruce Greenwood... Trama Matthew (Ryan Reynolds) è il padre di Cass, una bambina rapita di cui si sono perse le tracce. Otto anni dopo quel tragico giorno, una serie di inquietanti indizi portano Matthew a credere che la figlia, ormai diciassettenne, sia ancora viva. In una terrificante corsa contro il tempo, Matthew, i detective e anche la stessa Cass dovranno svolgere ognuno la loro parte per far sì che si chiarisca il mistero della scomparsa e si ponga fine alla prigionia. Parole chiave: thriller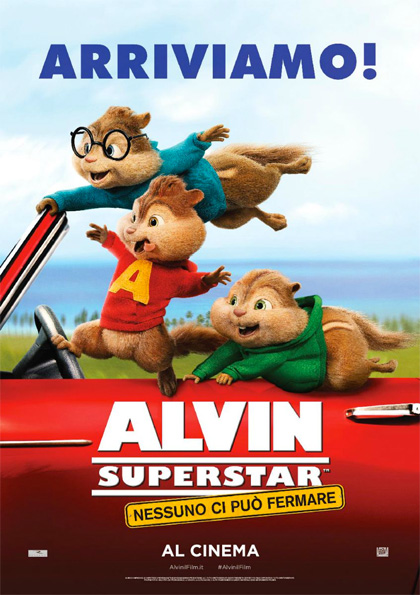 Language:
| Size: 1.8 GB | Seed: 688 | Leech: 92
Description:
Titolo originale: Alvin and the Chipmunks: The Road Chip Nazione: U.S.A. Anno: 2015 Genere: Animazione, Commedia Durata: 86' Regia: Walt Becker Sito ufficiale: www.foxmovies.com/movies/... Cast: Bella Thorne, Matthew Gray Gubler, Justin Long, Jason Lee, Jesse McCartney, Kimberly Williams-Paisley, Tony Hale, Jesica Ahlberg, Nicole Davis, Jackie Dallas, Leticia Jimenez, Kevin Wayne Produzione: Sunswept Entertainment Data di uscita: 23 Dicembre 2016 (cinema) Trama: A causa di diversi equivoci, Alvin, Simon e Theodore credono che, a New York, Dave sia sul punto di chiedere la mano della sua nuova fidanzata e di piantarli in asso. Il gruppo di scoiattoli ha così solo tre giorni per raggiungerli e fermare la proposta di Dave, cercando non solo di recuperare il loro amico, ma di salvarsi dall'acquisire un pessimo fratellastro. Subs iTA: Forced/Full Parole chiave: animazione commedia
Language:
| Size: 1.4 GB | Seed: 642 | Leech: 92
Description:
Stagione 4/4 Episodi: 4 Usa: 18/02/2016 al (In Corso) GENERE: Drammatico IDEATORE: Michael Hirst ATTORI: Travis Fimmel, Katheryn Winnick, Clive Standen, Gustaf Skarsgård, Alyssa Sutherland, Alexander Ludwig, Linus Roache, Ben Robson, Kevin Durand, Lothaire Bluteau, John Kavanagh, George Blagden, Jessalyn Gilsig, Nathan O'Toole, Donal Logue, Gabriel Byrne ANNO: 2013 PAESE: Canada PRODUZIONE: Octagon Films, Take 5 Productions DURATA: 45 Min STATO: In Lavorazione Il guerriero vichingo Ragnar Lothbrok desidera esplorare le civiltà attraversando le acque dell'oceano. La sua ambizione si contrappone però all'ostinazione del capo locale Earl Haraldson, il quale non vuole rischiare di perdere le sue navi e i suoi predoni inviandoli nell'inesplorato Ovest. Aiutato dall'amico Floki, un costruttore di barche, Ragnar crea una nuova generazione di navi capace di domare il mare agitato del Nord, senza immaginare lo spargimento di sangue cui la sua gente sta per essere chiamata in nome della supremazia e della gloria. 3. Mercy