Language:
| Size: 13.57 MB | Seed: 489 | Leech: 73
Description:
Internet Download Accelerator lets you to noticeably increase the speed of file download from the Internet using HTTP, HTTPS and FTP protocols. The acceleration is achieved by splitting a file being downloaded into several parts and downloading these parts at the same time. Internet Download Accelerator resumes broken downloads from where they left off from both HTTP, HTTPS and FTP servers. To increase usability Internet Download Accelerator integrates with Internet Explorer, Firefox, Mozilla, Opera, Nescape and others, replacing the standard download modules. Moreover, the program monitors the system clipboard and detects URLs in the clipboard. With IDA you can download and save video from popular video sharing services: YouTube, Google Video, Metacafe and others. The program also contains: FTP Explorer site manager for password and download folders management scheduler download speed control, automatic mode for the most comfortable browsing on the Web dial for dial-up connection search for files, programs, games, and music IDA Bar – a toolbar for Internet Explorer Possibility to save clips downloaded from YouTube as mp3 (in the Add download window choose "mp3" in the Desired quality menu); Smart Pause mode offers new ways to start downloads automatically; Improved integration with free video-converter Convertilla; Added ability to stop all downloads except those which do not support resume; Added ability to download clips from YouTube with minimal resolution 240p; YouTube downloads can be resumed for an unlimited time after start; Search for new downloads added to the toolbar; Improved plug-in management; Added support for the 4th and 5th mouse buttons in the embedded browser; Improved integration/disintegration into Internet Explorer, Opera, Chrome, Firefox, Safari; Improved download over HTTPS; Improved automatic detection of new file versions availability, Autoupdate folder; The descript.ion is updated when the download file name changes; Improved automatic IDA update; Fixed bugs in IDA Portable; Fixed bug with incorrect selection handling while changing categories; Fixed bug with renaming YouTube downloads; Other minor bugs fixed. Whats New: Updates: official site does not provide any info about changes in this version
Language:
| Size: 31.15 MB | Seed: 774 | Leech: 56
Description:
Video Enhancer implements super-resolution approach allowing you to increase resolution of your video with maximum quality (you can convert your SD video to good looking HD!), use over 220 VirtualDub filters (remove noise, deinterlace, stabilize shaky video, fix brightness, perform color correction and many more) and re-compress processed video with any codec. Infognition Video Enhancer allows you to: Increase resolution of your video with video Super Resolution technique, where each frame is upsized using information from a number of neighbor frames to extract maximum details for outstanding results. All the other resize algorithms use information from one current frame only. Now you can convert low res standard definition (SD) video to high definition (HD) quality! Use more than 220 VirtualDub filters for powerful and flexible video editing: deinterlacing, denoising, deblocking, color correction, stabilizing, sharpening, visual effects etc. On multiprocessor systems, dual core or hyperthreading CPUs, Video Enhancer performs much faster than VirtualDub because all filters, decoders and coders work in separate threads, simultaneously. Open any video which can be played in your system and re-compress it with any video codec (DirectShow, DMO and Video for Windows) installed in your system. With Video Enhancer you can perform all these tasks together or just some of them. Whats New: Version 2.1.2. Improved support for filters like "frame merger", fixed issue with sometimes incoherent updates of picture in preview or when enabling/disabling filters.
Language:
| Size: 170.71 MB | Seed: 752 | Leech: 97
Description:
WebSite X5 is the most versatile and complete software around for creating attractive and functional websites, blogs and online stores that display perfectly on desktops, tablets and smartphones. You donâ?™t need programming skills. Itâ?™s easy to use, with lots of exciting features so you can create websites that adapt automatically to all screen sizes. Create websites, Blogs and responsive E-commerce sites, optimized for Search Engines which also include an App.
Language:
| Size: 2.26 MB | Seed: 373 | Leech: 82
Description:
Icecream Screen Recorder Pro – easy to use program for recording video from your computer screen (recording games, Skype, webinars, and more), as well as how to create screenshots of all windows, and the selected area. The app has a complete set of tools required for professional video capture from the screen. Screen Recorder allows you to capture the selection of any screen size. If you need to allocate a portion of the screenshot or add text comments to him, this program has the drawing tools. They allow you to draw on the screenshot shapes, lines and text overlay. A screenshot of the program can immediately copied to the clipboard, or upload to a server IceCream Apps and give a short direct link to it. Using IceCream Screen Recorder, you can record high-quality video with sound. It is possible to adjust the microphone volume and system sounds. The program keeps a history of all records. shortcut keys can be used to use the functions of the program. Features: • Choose the area to create a video screenshot or right on the screen of your computer with a single click. • Draw, tracing, show arrows or print text on the future of the screenshot or video directly while shooting. • Quick access to all the recorded video from the screen or a screenshot. • Adjust the microphone volume and system sounds. • Save a screenshot to the clipboard to send on Skype or e-mail. • You decide: whether to remove the mouse, turn off the screensaver there, whether to hide the icons on the desktop, etc. • One-click to send a screenshot Icecream Apps server to receive and send short links to friends or partners. • Use hot keys to control the video recording process with the screen and create screenshots.
Language:
| Size: 81.99 MB | Seed: 37 | Leech: 72
Description:
DisplayFusion will make your multi-monitor life much easier. With powerful features like Multi-Monitor Taskbars, TitleBar Buttons and fully customizable Functions, DisplayFusion will make managing your multiple monitors easy. Take a look at some of the features below to learn how DisplayFusion can help you! Features: – Multi-Monitor Taskbars – Advanced Wallpaper Management – Customizable Functions – Monitor Configuration – Windows 8 Tweaks – Window Snapping – Window Management – Window Location – Windows Logon Background – Multi-Monitor Screen Savers – Desktop Icon Profiles – Easy Administration. – Fix: Resolved an issue that prevented DisplayFusion from connecting to APOD – Fix: Resolved an issue that prevented DisplayFusion from using TLS 1.1 or TLS 1.2 to connect to any online providers. Instructions: 1. Unpack and install 2. Install as trial and don't register 3. Run display fusion and disable auto updates 4. Use given license details to register 5. Done.
Language:
| Size: 37.16 MB | Seed: 670 | Leech: 88
Description:
DAEMON Tools Pro 8 is the best product for optical media emulation. This program lets you create disc images or edit existing ones with easy tool – Image Editor. You can run Image Editor from DAEMON Tools Pro or open a disc image for editing right from Microsoft Windows Explorer. Image Editor provides all modern burning features. It is embedded to DAEMON Tools Pro, so there is no need in other burning software. DAEMON Tools Pro 8 also allows you to burn files, master bootable discs or save created projects to image files for further mounting. Extract selected image files without mounting the disc image. Burn your favorite music to Audio CD discs. The most popular MP3, WAV, WMA, APE, FLAC formats are supported.
Language:
| Size: 25.1 MB | Seed: 620 | Leech: 7
Description:
DAEMON Tools Lite offers easy tools for making simple disc image files and emulating virtual CD, DVD and Blu-ray drives. It is an advanced application for Microsoft Windows which provides one of the best optical media emulation in the industry. DAEMON Tools enables you to convert your physical CD/DVD/Blu-ray discs into "virtual discs" so called "images". You can use your CD/DVD/BD images as if they were already burned to CD/DVD/Blu-Ray. It also emulated up to 4 virtual CD/DVD/BD drives, so you can mount (insert) and unmount (eject) images. Virtual drives will appear in your OS just like real ones. Select a virtual drive then choose a disc image you want to mount. Find the created virtual drive with mounted disc image in My Computer and start working. With DAEMON Tools Lite you can create ISO, MDS/MDF and MDX image files from original discs inserted in physical CD, DVD and Blu-ray drives. Do you want to protect your image content from unauthorized use? DAEMON Tools enables you to set unique password and only the ones who know it will be able to mount that image and get all contained data. If you want images to take less hard drive space just enable "Compress image data" option before start disc imaging process. You could also use images created with other programs. DAEMON Tools products work with variety of image types. Functionality: • Mount *.mdx, *.mds/*.mdf, *.iso, *.b5t, *.b6t, *.bwt, *.ccd, *.cdi, *.bin/*.cue, *.ape/*.cue, *.flac/*.cue, *.nrg, *.isz disc images to a virtual drive • Create .iso, *.mds/*.mdf and *.mdx images of CD, DVD, Blu-ray discs • Compress your images • Protect images with password • Manage your Image Collection Media devices virtualization: • Create up to 4 virtual devices (DT and SCSI in all) to mount several images simultaneously • Customize virtual drives: change a drive letter, DVD region, etc Simple user interface with basic system integration: • Get quick access to all functionalities via program icon in the System Tray • Use File Associations to mount images right from Windows Explorer • Use powerful Command Line Interface for automation purposes • Perform basic actions via handy DAEMON Tools Gadget on Windows Desktop MountSpace – virtual disc usage statistic on-line service: • Keep track of the disc image usage statistic • Find out Top 100 most popular images • Search other discs similar to yours • Search for disc images that you are missing • Browsing for most relevant gameplay videos and much more
Language:
| Size: 204.15 MB | Seed: 639 | Leech: 63
Description:
With over 300 million copies sold, PowerDVD is the world's number one movie and media player, serving up the highest quality, most immersive media entertainment experience available on PC. PowerDVD now brings this award-winning experience to your big-screen TV, with a stunning new TV Mode that lets you recreate the atmosphere of cinema in your own home. System Requirements: Microsoft Windows 10, 8.1 / 8, 7. What's New in CyberLink PowerDVD 17: • Changes on PowerDVD Ultra 17 has not yet been made clear. CyberLink usually announces the changes and features much later. As soon as the the changes and new features go online, the post will be edited with the updated information.
Language:
| Size: 236.23 MB | Seed: 327 | Leech: 94
Description:
Audio is half of the movie experience, and improving the audio in video projects dramatically enhances the final result. AudioDirector contains cutting-edge tools that make editing and fixing audio tracks fast and simple. With end-to-end audio features and seamless integration with PowerDirector, AudioDirector is a must-have application for extreme video makers. AudioDirector works flawlessly with PowerDirector, providing effortless round-trip editing. With round-trip editing there is no need to export your modified sound tracks and then re-import them your into your video project.Visual editing tool lets you accurately synchronize voice-overs or audio effects to specific video frames, while automated dialogue replacement helps you to seamlessly align post-recorded audio to your video.
Language:
| Size: 163.46 MB | Seed: 996 | Leech: 17
Description:
Create one-of-a-kind effects with ParticleShop, a powerful NEW Photoshop brush plugin powered by Painter. Experience living grab-and-go Particle brushes that are easy to use with a pressure sensitive tablet, touchscreen or mouse and allow you to artistically enhance photos, designs and illustrations with strokes of genius. Why should you try ParticleShop? Explore an array of imaginative brushes, including debris, fabric, fine art, fur, hair, light, space, smoke and storm that will produce awe-inspiring results in no time. No experience, customization or time-consuming learning is required. Plus, the plugin is only the beginning! Enjoy infinite inspiration with our extra brush packs available for purchase. Evolutionary Brush Technology Powered by Painter Leave the physics to us; no static stamps here! Experience the fluid strokes of living grab-and-go brushes that spring, flow, gravitate and glow. All based on your individual pressure and expression. Artistically enhance photos, designs and illustrations with realistic awe-inspiring results. Intuitive User Experience Craft your visual masterpiece with the Photoshop brush plugin built to perform with a pressure sensitive tablet, touchscreen or mouse. Free yourself to create, rather than configure. Every adjustable control is instantly visible and understandable thanks to our natural and straightforward UI. No Upgrade Required Create with the software and hardware you currently own; nothing more to buy or add. ParticleShop is ready to go at launch. With the freedom to simply plug ParticleShop into a variety of host applications, including Photoshop, you can immediately generate visually brilliant results. Infinite Expression Achieve mind-blowing effects with physics-based brushes that will follow your every move. Design like a pro with chaotic storms, hairy creatures, flowing gowns or sci-fi superheroes. With more imaginative and realistic brushes on the horizon, youâ?™ll be able to expand your creative talents by altering both designs and photos. Additional Brush Packs Now that youâ?™ve purchased the Photoshop brush plugin, loaded with 11 inspiring brushes, you can add even more creativity to your toolbox with these additional and affordable brush packs. Why not expand your palette with the perfect brush packs for your workflow and paint your way to greatness? What's New in ParticleShop: – The Adobe Photoshop common plug-in location, enabling detection of Adobe Photoshop CC 2015.5 and later versions PaintShop Pro X9 – The CorelDRAW Graphics Suite X8 plug-in location, enabling detection of CorelDRAW Graphics Suite X8 when ParticleShop is purchased from corel.com, outside the in-product purchase workflow – The CorelDRAW Graphics Suite and CorelDRAW Technical Suite common plug-in location – Lag and performance issues have been fixed. – Option of nondestructive editing for applications that support layers. System Requirements: – Windows 10, Windows 8.1, or Windows 7 (64-bit, latest Service Packs) Host Applications: – Adobe Photoshop CS5, CS6, or CC – Adobe Photoshop Lightroom® CS5, CS6, or CC – Adobe Photoshop Elements 13 – CorelDRAW® X7 – Corel® PHOTO-PAINT™ X7 – Corel® PaintShop® Pro X7+
Language:
| Size: 143.79 MB | Seed: 721 | Leech: 29
Description:
With CodedColor PhotoStudio Pro you will experience the diversity of viewing, organising, editing, enhancing and sharing your images and digital Photos – easy to use, full of features, professional results! CodedColor PhotoStudio by 1STEIN is a Windows photo viewer and editor to organize, edit, resize, reformat, correct, compare, sort, watermark, annotate and print digital images, and to edit EXIF and IPTC data in digital photos. You can rename multiple images, remove scratches, create panorama pictures (stitch), convert RAW photos (from Canon, Nikon, Olympus, etc. cameras), send images via Skype, send photo SMS, burn digital watermarks, correct colors, run a screenshow, convert and correct JPEG images in a batch process, rename fields, open pictures and image folders from the Explorer, generate a webalbum in HTML and compress JPG images. Main Features: – View Photos – Edit Images – Organize – Manage Media – PDF & Flash Albums – Burn CDs – Transitions – Capture Videos – Share – Print Layouts – Cliparts – Batch Conversion – Clone – Deskew – Encrypt Images – Brighten – Sharpen – Remove Color Stains – Improve Contrast – Compare Images – Barrel Distortion – Annotate – Watermarks – Geo Tagging – Scan & Screen Capture – Add Text – Rotate Lossless Antialias – Send by Mail & Skype – Custom Sorting – Resize – Exposure Correction – Search Similar Images – Remove Scratches – Compress – Remove Red Eyes – Publish EXIF & IPTC Transparency – View & Create Panoramas – Layers – Convert Filetype – Change Colors – Equalize Histograms – Color Balance – Straighten Horizon – Perspective – Batch Rename – Effects & Smudge Brush – Keywords – Frames – All RAW formats – Timeline View – White Balance – Image Shadows – Photo Layouts & Collages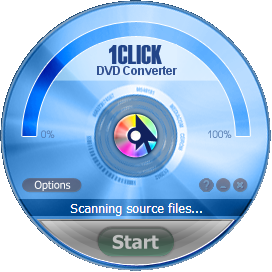 Language:
| Size: 6.16 MB | Seed: 538 | Leech: 2
Description:
1CLICK DVD Copy 6.1.1.4 + Patch according to the developers of the product, before you very fast program that can help you copy video from the DVD media. It has it pretty simple interface, which in my opinion made a little sloppy, but understand it is very easy, in fact you just have to insert into the drive carrier, then in front of you will have all the features you need, if it is interesting to test the program in case it is necessary to go to the full news, because there you can download the DVD Copy.use the functions of the program can not only advanced users, it is all possible thanks to the intuitive interface on which was written a little higher. DVD Copy has all the tools needed for a complete copy of DVD media, at the same time as you will lose the very minimum which is only possible, even if you compress drive to forty percent, the quality of the original is not so easy to distinguish.there are also software 1Click DVD Copy, without the Pro edition, it certainly does not have as many features, so I think it just make sense to spread there, use it and get the desired result. Inside archive you can find a patch of SND team after its launch there, select DVD Copy Pro, after a click on the Patch button and you're done, you can use the program without limitations.
Language:
| Size: 8.54 MB | Seed: 278 | Leech: 3
Description:
OS: Windows XP and later (x86/x64) New in version 5.26 – Improved Firefox History and Session cleaning – Improved Opera History cleaning – Improved Thunderbird Session cleaning – Optimized 64-bit build architecture – Updated various translations – Minor GUI improvements – Minor bug fixes About CCleaner CCleaner is the number-one tool for cleaning your PC. It protects your privacy and makes your computer faster and more secure! Award-winning PC Optimization Trusted by millions and critically acclaimed, thereâ?™s a reason why CCleaner is the worldâ?™s favorite PC optimization tool! Easy to use, one click cleaning so beginners can optimize their computers in seconds. Plus, it's packed with advanced features for power users. Total Size: 16.46 MB About this release Release date: January 17, 2016 Faster Computer Is your computer running slow? As it gets older it collects unused files and settings which take up hard drive space making it slower and slower. CCleaner cleans up these files and makes it faster instantly. Safer Browsing Advertisers and websites track your behavior online with cookies that stay on your computer. CCleaner erases your browser search history and cookies so any internet browsing you do stays confidential and your identity remains anonymous. Fewer Errors & Crashes Over time your registry can become cluttered with errors and broken settings which lead to crashes. CCleanerâ?™s patented registry cleaner clears out this clutter to make your PC more stable. Quicker Startup Many programs run silently in the background when you start up your computer. CCleaner helps you get to work, or play faster by letting you disable unneeded programs. Features of Professional version – Faster Computer – Privacy Protection – Real-time Monitoring – Scheduled Cleaning – Automatic Updates – Premium Support
Language:
| Size: 9.22 MB | Seed: 430 | Leech: 19
Description:
Total Size: 9.09 MB BurnAware Premium is a lightweight software application that comes packed with various dedicated parameters designed to help you burn data, audio and video discs, create and burn disc images, as well as extract audio tracks and recover files. The user interface is clean and intuitive, and offers quick access to different configuration settings related to data discs (CDs, DVDs, boot discs or Blu-ray), multimedia ones (MP3 or DVD-video images), and ISO options. What's new Version 9.7: – Enhancements – Updated translations. – Improvements to file processing. – Bug Fixes – Bug with hanging during file preparing stage. – Minor bug fixes and improvements. All versions are multilingual and work under Windows XP, Vista, 7, 8, 8.1, 10 (32 and 64 bit).
Language:
| Size: 88.48 MB | Seed: 7 | Leech: 88
Description:
Audials One is the best at massive, rapid, legal and free music retrieval! Only Audials One can simultaneously search the Internetâ?™s best music sources and monitor thousands upon thousands of radio stations. This means it can get the music you want automatically, in top quality and at amazing speeds, delivering it to your PCâ?™s hard disc, to a cloud or to your mobile device connected through the Internet. Top Functions: RADIO – Listen to Radio and Record Internet Radio Stations MUSIC SEARCH – Search the Internet for Songs and Music Videos MUSIC WISHES- Get Songs from Radio Stations and the Internet Automatically PODCASTS – Listen and Subscribe to Millions of Episodes MUSIC TV – Receive and Watch Broadcasts RECORD MUSIC – Save Audio Streams as Individual Songs SAVE VIDEO – Record and Save Video Streams CONVERTER – Convert Audio and Video COPY DVD – Copy Protected and Unprotected DVDs MEDIA CENTER – Enjoy Music, Movies and Entertainment Anywhere Experience The Possibilities Of Audials One 2017 Audials One consists of the Audials World Music, Streaming, Universal Converter and Media Center with 14 function areas. Audials Music and More… Load up on free music from the Internet. Maximize your entertainment with your favorite radio stations, podcasts and music TV. Other Features: – Audials Turbo! Exclusively with Audials One! – Music Wishes – Music Search – Get Your Targeted Hits, Albums Or Entire Discography Of Your Favorite Artists – All The Charts & New Ideas Straight To Your Hard Drive – Take To The Music Universe To Find Additional Artists With The Music Search – The Best Player for Internet Radio Stations! – All The Radio Info At A Glance – Audials Has The Largest Database With The Most Radio Stations Found Online! – Record Tons of Music From Your Favorite Music Genre – Thousands Of Podcasts – Numerous Music TV Channels In Video Streams Supported OS: Windows 7/Windows 8/Windows 10 (64 bit OS recommended)
Language:
| Size: 4.05 GB | Seed: 417 | Leech: 94
Description:
Total Size: 1.14 GB Adobe Audition CC. A professional audio workstation for mixing, finishing, and precision editing. Mix, edit, and create audio content with a comprehensive toolset that includes multitrack, waveform, and spectral display. This powerful audio workstation is designed to accelerate video production workflows and audio finishing — and deliver a polished mix with pristine sound. Record audio files. Learn the basic steps of recording an audio file in Audition, including how to adjust recording levels and work with playback controls. Import audio files and browse media. Import audio clips and use the Media Browser to scrub through media before you import it. Remove noise from audio files. Find and remove unwanted sounds and background noise, and learn how to export clips in the proper format. What's New in Audition CC 2017: • Essential Sound panel • Export directly from Audition with Media Encoder • Remix and adjust the duration of a song • Generate synthesized speech • Automatic loudness correction • Dynamic Link for streaming video content from Adobe Premiere Pro • Live relinking • Dual display full-screen video • Auto-backup to Adobe Creative Cloud • Marker import and export • Automatic copying of imported assets to session folder • Timed recordings • Refined user interface with HiDPI support • Expanded video format support • Enhanced Speech Volume Leveler • iXML metadata support • Improved video performance • Ability to read Adobe Soundbooth files • Dolby Digital support • Custom channelization • Enhanced multitrack environment • Sound Remover effect • Click/Pop Eliminator and DeClicker effects • Generate Noise effect • ITU Loudness Meter • Scientific Filter effect • Stereo Expander effect • Pitch Bender and Pitch Shifter effects • Preview editor • Frequency band splitter • Edit waveforms with Spectral Frequency Display • Smart track colors • Paste clips to multitrack session • Merge clips • Phase Analysis panel • Edit Favorites • Upload to SoundCloud.com • Extract CD tracks to a single file • Broadcast-quality audio • Adobe Audition CC: 64-bit • Faster, more precise editing What's New ? System Requirements: – Multicore processor with 64-bit support – Microsoft® Windows® 7 with Service Pack 1 (64 bit), Windows 8 (64 bit), Windows 8.1 (64 bit), or Windows 10 (64 bit) – 4GB of RAM – 4GB of available hard-disk space for installation; plus additional free space required during installation (cannot install on removable flash storage devices) – 1920×1080 or larger display – OpenGL 2.0–capable system – Sound card compatible with ASIO protocol, WASAPI, or Microsoft WDM/MME – USB interface and/or MIDI interface may be required for external control surface support (see manufacturer's specifications for your device) – Optional: Optical drive for CD burning – Internet connection and registration are necessary for required software activation, validation of subscriptions, and access to online services.*
Language:
| Size: 1.14 GB | Seed: 201 | Leech: 60
Description:
Total Size: 757.31 MB About this release Release date: January 19, 2017 Language: multilingual OS: Windows Server 2008 R2 (64 bit), 2012 (64 bit), or 2012 R2 (64 bit); Windows 7 (32 bit and 64 bit), Windows 8, 8.1 (32 bit and 64 bit), or Windows 10 (32 bit and 64 bit) Acrobat DC (former Adobe Acrobat XI Pro) is the completely reimagined desktop version of the worldâ?™s best PDF solution. It includes a mobile app so you can fill, sign and share PDFs on any device. And with Document Cloud services, you can create, export, edit and track PDFs from anywhere — and stay connected to recent files across all your devices. Clean feature lineup The application allows you to write down comments and feedback using a separate frame in the right side of the window, while the reading space is not affected at all. In fact, this is one of this tool's strong points: the interface is quite clean, but still manages to provide a lot of tools for zooming, selecting text, printing, adding bookmarks and many others. Supported file formats and fast searches A great thing about Adobe Reader XI is its ability to work with CAD designs and geospatial maps converted to Portable Document Format. Also, in case you need to locate any element within a PDF file, the application offers a comprehensive file searching engine that finds what you need in a matter of seconds. Security tools The security functions enable you to view and work with PDF documents without having to worry about malicious code being executed on your machine. The 'Protected Mode' and the 'Enhanced Security' features are designed to safeguard your computer and provide data protection and privacy. Configuration settings When it comes to customizing Adobe Reader XI, the Preferences area will give you the possibility to modify a wide range of settings. Comments, 3D and multimedia, measuring and reading options are available, as well as spelling or page units configurations. In case you find Adobe Reader XI too difficult to use, the application includes a comprehensive help manual. Unfortunately you will need an Internet connection to access it, which means you won't be able to read the documentation in offline mode. A top PDF viewer on the market All things considered, with this software app you can't get it wrong simply because it still sets the standards insofar as PDF documents are concerned. Adobe Reader XI really works as advertised and is the leading tool for viewing Portable Document Format files.
Language:
| Size: 47.19 MB | Seed: 607 | Leech: 38
Description:
Adguard is a unique program that has all the necessary features for the best web experience. First of all, itâ?™s an ad blocker. Adguard lets you fully enjoy the Internet without any distractions. Watch the videos you want to watch, not annoying pre-rolls, and browse websites for content not tons of banners. Adguard gives you freedom of choice and saves your nerves. It also makes the Internet a safer place: blocks the loading of dangerous websites, speeds up the page loading, secures your privacy and much more. Works perfectly with all browsers! What can Adguard do? Ad Blocker. Blocking of all kinds of ads, high-quality filtering of traffic on the background. Ads are removed even before pages are loaded in the browser. Browsing Security. Protection from phishing and malicious websites. Adguard checks every page for any malicious content using our databases, and blocks requests from potentially dangerous ones. Stealth Mode. This module will not allow anyone to track your activities on the Internet. Blocking of third-parties cookies, hiding IP address and other features for protection of your personal data. Parental Control. Protection of children online. Blocks access to inappropriate websites, removes obscene materials from search results and much more. After installing Adguard you simply get clean, safe and fast browsing. Thatâ?™s just a different web surfing experience. Why Adguard? Adguard works in all browsers. Safari, Chrome — you name it. No exceptions. Easy to install. A couple of clicks, and your PC is protected from ads. You donâ?™t have to struggle with overcomplicated settings — just surf the net and Adguard will do all the work. Blocking video ads. Any video ad, on any site — Adguard will block it. Application filtering. Adguard blocks ads of any kinds and not only in all browsers, but in programs as well! Even in Windows UI applications (apps from Windows Store). Adguard has intuitive and simple UI with such additional features like Adguard Assistant, Filter editor and Filtering log. Daily ad filters and phishing databases updates. New in version 6: – Adguard user interface has been completely redesigned. Now has a modern Adguard "tile" design. – Adguard been translated into many languages. This includes a user interface assistant Adguard, filters, etc. – The positions of the application window is now saved and restored when you restart the application. – in the notification menu redesigned, improved availability of different options through the notification area. – The interface of the new version is much more friendly to blind users or users with low vision. – The speed of the user interface and loading speed were significantly optimized memory consumption greatly reduced. – Now, when you first start Adguard shows the welcome screen for you to determine Adguard and briefly telling about its capabilities. – Upgrading to a new version of Adguard 5 is now possible and does not lead to a loss of settings. – New ability to change the channel updates on "Beta" and get all the beta updates, including updates Assistant and extensions. – Anti tracking – a new module has been added. It protects your personal information online in various ways, including blocking cookies external sources, hiding IP addresses, and much more. – Improved support for application filtering. Now Adguard automatically detects the applications installed on your computer and offers filtering them. This applies to the Windows app store. – Editor filters and filtration magazine have been completely redesigned. You will find a fresh design and improved functionality. – You can now use the new search feature throughout the program for any keyword by typing it in the text box in the upper right corner. – Now you can add any filter to the URL or set the path to a local file on your computer, and Adguard will automatically track it changes. – Extensions were made into a separate module that can be turned on and off as a whole. – Security custom extensions has been greatly improved. – numerous additions and improvements to the filtering process were made, separately worth noting the support of the new rules and modifiers accelerate filtration. – Many other changes, which are impossible to list all the changes in the list.
Language:
| Size: 499.3 MB | Seed: 46 | Leech: 5
Description:
Protect everything with full image backup on Windows and Mac: the operating system, programs, settings, files, and boot information. Back up to external drives, NAS devices, network shares, and cloud with just two clicks. Back up phones and tablets: iPhone, iPad and Android devices. Back up Facebook. Remotely back up for others anywhere in the world. Manage from a touch-friendly online dashboard. And much more! Fast The fastest full image backup in the industry. Easy Just two clicks to start a full image backup. Backup is just the first step to complete data protection Protect everything with full image backup on Windows and Mac: the operating system, programs, settings, files, and boot information. Back up to external drives, NAS devices, network shares, and the cloud. Back up phones and tablets. Back up Facebook. Remotely back up for others. Full image and file backup are essential, but they are just the first step to protect against increasingly complex threats. Acronis Active Protection™ Protect your data from loss due to the growing threat of ransomware. Windows-only feature. Acronis Notary™ The first consumer data protection product to use blockchain technology to ensure a file's authenticity. Acronis ASign™ Need one or more digital signatures on a document and a authenticated audit trail? Backup Features: – Full image back up – File and Folder backup – Disk cloning – Multiple backup plans – Bare-metal recovery – Touch-friendly UI Cloud Features: – Dual protection – Manage backup plans remotely – Ultra-fast upload – End-to-end encryption & Password – Web access from any device – Retention and versioning policies Mobile Features: – Back up your data – Wireless backup to local computer – Cloud backup – Multiple device backup – Restore a single file – Migrate from iOS to Android and from Android to iOS What's New in Acronis True Image 2017 New Generation: – Acronis Active Protection™ – Acronis Notary™ – Mobile backup encryption – Mobile backup to Windows and MacOS – Facebook backup encryption – View mobile backups on Windows and Mac – Acronis ASign Digital Signatures – Facebook recovery System Requirements: – Windows 7 SP1 (all editions) – Windows 8 (all editions) – Windows 8.1 (all editions) – Windows Home Server 2011 – Windows 10 (including Anniversary Update)
Language:
| Size: 541.8 MB | Seed: 154 | Leech: 30
Description:
OS: Windows XP, Windows Vista, Windows 7 (32 or 64 bit), Windows 8 (32 or 64 bit), or Windows 10 (32 or 64 bit) Mixcraft Pro Studio on MAC OSX: Mixcraft is a Windows based product that can be used on a Macintosh computer running bootcamp Languages: English, Chinese Traditional and Simplified, Dutch, French, German, Indonesian, Italian, Japanese, Norwegian, Portuguese, Russian, Spanish, Swedish, Turkish, Danish Usage: see included readme file Changes in Mixcraft 8 Mixcraft 8 is driven by a new, lightning-fast sound engine, featuring advanced audio and MIDI routing, native sidechaining, and Audio Control, an innovative new feature allowing audio signals to control instrument and effect parameters. Comprehensive support has been added for VST3 plug-ins and MP4 video, both must-have formats in professional studio environments. Mixcraft 8 is packed with high-end features including live performance panel recording, nested submixes, track grouping, and so much more. Integrated Melodyne Tuning Software Celemonyâ?™s groundbreaking Melodyne tuning software sets the standard as the most natural-sounding and easiest to use vocal tuning software available. Mixcraft 8 Pro Studio takes it one step further by integrating Melodyne Essential directly into Mixcraftâ?™s clip sound edit window (and eliminating time-consuming audio "transfers"). Whether youâ?™re simply touching up intonation, or moving notes to wildly alter performances, vocal pitch editing has never been easier! Stunning Synths Mixcraft 8 Pro Studio adds painstakingly modeled virtual analog and digital professional synthesizers. Memorymoon is a spot-on recreation of the Moog Memorymoogâ?™s crushing analog fatness. ME80 Version 2 is a killer model of the classic Yamaha CS-80 synthesizer, now with a gorgeous new user interface and a whole new sound engine. Kastelheimer Veldberg XD is new virtual analog synthesizer based on algorithms from hardware VA synthesizers with immense programming possibilities – a veritable goldmine of powerful analog and digital timbres! Peerless Piano Pianissimo is an incredibly playable and realistic virtual piano. Combining 250 MB of high quality Steinway™ Model D piano samples with advanced physical modeling, Pianissimo recreates the warmth, response, and playability of a real grand piano. With modeled sympathetic resonance, incidental mechanical hammer sounds, remarkable tonal control and velocity response, 256 voices of polyphony, and incredibly low CPU usage, Pianissimo Virtual Piano lends an air of class and realism to any project. Superior Mastering Tools Your tracks will reach a new level of audio fidelity with an awesome array of mastering plug-ins. Add a professional sheen with iZotope Mastering Essentials suite. EQ to perfection with TB Parametric EQ or GSXL4070 Parametric, replicating the equalizer section of one of the worldâ?™s most coveted mixing consoles. Impart analog tape compression and punch with Ferox Tape Emulator. Create banginâ?™ dance remixes with SideKick6 Sidechaining Compressor. Vacuum Tube Virtuosity Who doesnâ?™t love the warm, smooth sound of tubes? Mixcraft 8 Pro Studio delivers a knockout punch of tube-modeled effects with the Pentode Audio Series featuring the VTC-1 Vacuum Tube Compressor, TRW-1 Vacuum Tube Triode Warmer, PSEQ-1 Vacuum Tube Passive EQ, and VBE-1 Vacuum Tube Bass Enhancer. Treblecream smoothes harsh high frequencies to perfection, while FAT+ combines analog warmth, vacuum-tube distortion, and tape saturation into a single effect for enormous-sounding tracks. Innovative Sound Shapers Recreate the grunge of 8-bit video games and 12-bit samplers with TimeMachine Bit Crusher. Build lush, three-dimensional sonic spaces with Fusion Fieldâ?™s convolution reverb technology. Inspire sonic anarchy with Dubshox Multi-Band Distortion, featuring over 40 types of distortion and shapers. Recreate the warm, smooth, trippy textures of early tape-based delay systems with the VTD-42 Psychedelic Delay.
Language:
| Size: 150.32 MB | Seed: 560 | Leech: 64
Description:
As an all-in-one digital asset manager and editor with layers, ACDSee Ultimate 10 boldly proclaims that you no longer need to purchase and run multiple applications to achieve your organizational and image editing goals. Combining GPU-accelerated adjustment layers, RAW editing, hundreds of filters and adjustments, and workflow-expediting tools perfected over decades, ACDSee Ultimate 10 Crack makes it easy to create professional-grade photography, original advertising, innovative graphics, and powerful art imagery. ACDSee Ultimate License Key Top Features: • Develop Mode • Digital Asset Management • Non-Destructive Editing with Adjustment Layers • Automate with Ease • Distortion Doctoring with Lens Correction • Strong and Agile • Advanced Lighting Technology • Spectrum of Color Control • Your Blank Canvas • Secondary Monitor Support • Improved speed and performance, with GPU-enriched Develop mode and Layered Editor • Increased stability • Updated lens correction profiles • Easier access to color palette for Layered Editor • Improved lens detection https://1.bp.blogspot.com/-Na-SCQoisTY/WKnAPBvyJQI/AAAAAAAAAgI/zoiVFJ9x3MQqALLXmL00ecaoxhrLp2rrwCLcB/s400/ACDSee-Ultimate-10.0.0.839-x64-Crack-By-Computer-Media-1.png https://www.sadeempc.com/wp-content/uploads/2016/07/ACDSee-Ultimate-10-License-Key.png System Requirements: – Microsoft® Windows® 7 (SP1), Windows® 8, Windows® 8.1 & Windows® 10 (64-bit editions only) – Microsoft® Internet Explorer® 9+ – Microsoft® DirectX® 10 or higher – Windows Media® Player 9.0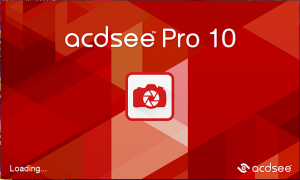 Language:
| Size: 267.64 MB | Seed: 746 | Leech: 50
Description:
ACDSee Pro Portable You Can Use It In Any System Without Installing Then Even You Can Also Run It From USB Device. ACDSee Pro Loaded with everything you need to bring out the best in your images, ACDSee Pro 10 Portable gives you effortless digital asset management and hundreds of non-destructive adjustments for the enhancement and control of your image production. Blaze through all of the essential tasks of your photography workflow with this solid, GPU-enriched member of the ACDSee family. Top Features: • Develop Mode • Pixel Targeting • Automate Your Adjustments • Chronicle Your Process • Extended Editing Capabilities with Photoshop™ Plugin Support • Your Instant Start • No Aimless Searching • Organize for the Win • Distortion Doctoring with Lens Correction • Take Your Lighting out of the Dark Ages • Improved stabilitys • Updated lens correction profiles • Improved lens detection • Beefed up speed and performance, with GPU-enhanced Develop mode https://www.sadeempc.com/wp-content/uploads/2016/07/ACDSee-Pro-10-Crack-Patch-Keygen-License-Key-e1473853928289.png https://www.sadeempc.com/wp-content/uploads/2016/07/ACDSee-Pro-10-Full-Version-Crack-e1473853865758.png Whats New ? System Requirements: Hardware Intel® Pentium® III / AMD Athlon processor or equivalent (Intel® Pentium® 4 / AMD Athlon XP or equivalent recommended) 512 MB RAM (1 GB RAM recommended) 310 MB free hard drive space (1 GB recommended) High Color display adapter at 1024 x 768 resolution (1280 x 1024 recommended) Software: Microsoft® Windows® 7 (SP1), Windows® 8, Windows® 8.1 & Windows® 10 Microsoft® Internet Explorer® 9+ Microsoft® DirectX® 9.0c Windows Media® Player 9.0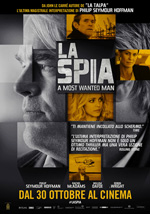 Language:
| Size: 2.01 GB | Seed: 44 | Leech: 13
Description:
Un film di Anton Corbijn. Con Philip Seymour Hoffman, Robin Wright, Rachel McAdams, Willem Dafoe, Daniel Brühl. continua» Titolo originale A Most Wanted Man. Thriller, durata 122 min. - Germania, Gran Bretagna, USA 2014. - Notorious Pictures uscita giovedì 30 ottobre 2014. Ad Amburgo e all'indomani degli attentati terroristici dell'undici settembre, Issa Karpov, un povero diavolo di origine russo-cecena, approda nel porto deciso a recuperare il denaro che suo padre, uno spietato criminale di guerra, ha accumulato impunemente. Allertati i servizi segreti tedeschi e americani, spetta a Günther Bachmann scoprire se Issa Karpov è un innocente coinvolto in una storia più grande di lui o un pericoloso terrorista pronto a fare esplodere Amburgo. Cinico e deluso col vizio dell'alcol e della solitudine, Bachmann non può sbagliare e deve riscattare un passato e un fallimento pesante. Costretto suo malgrado a lavorare con un agente americano, con cui sembra nascere un'intesa sentimentale e professionale, Günther Bachmann è deciso a distinguere il bene dal male e a consegnare alla giustizia soltanto i cattivi, quelli che si nascondono dietro una mitezza e una filantropia di facciata.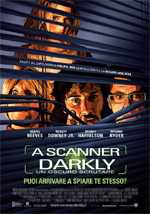 Language:
| Size: 1.46 GB | Seed: 21 | Leech: 7
Description:
A Scanner Darkly - Un oscuro scrutare Un film di Richard Linklater. Con Rory Cochrane, Robert Downey Jr., Mitch Baker, Keanu Reeves, Sean Allen. continua» Titolo originale A Scanner Darkly. Fantascienza, durata 100 min. - USA 2006. uscita venerdì 20 ottobre 2006. Fred Arctor è un agente della narcotici nascosto dentro una tuta disindividuante e infiltrato in un gruppo di consumatori abituali di Sostanza D, un acido che brucia il cervello e provoca allucinazioni. La tuta cangiante protegge la sua vera identità e la mutua in Bob Arctor, compagno di una schizzatissima brigata di tossici dislocati a Orange County, in California. Incaricato di sorvegliare un trafficante di droga e il suo giro di affari, Fred/Bob finisce per spiare se stesso, sempre più instabile per l'assunzione della sostanza D. L'abuso lo conduce alla schizofrenia, sviluppando una doppia personalità. Denunciato da Barris, un drogato informatore, ai suoi ambigui superiori di polizia, Fred/Bob finisce in una comunità di recupero ai confini col Messico, dove scoprirà che tutto è connesso: chi controlla produce e diffonde.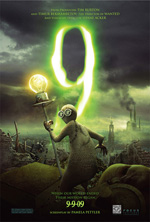 Language:
| Size: 4.47 GB | Seed: 46 | Leech: 21
Description:
Un film di Shane Acker. Con Elijah Wood, Jennifer Connelly, Christopher Plummer, Crispin Glover, Martin Landau. continua» Animazione, Ratings: Kids+13, durata 79 min. - USA 2009. - Universal Pictures MYMONETRO 9 * * * 1/2 - valutazione media: 3,70 su 20 recensioni di critica, pubblico e dizionari Nel futuro le macchine si rivolteranno contro di noi che le abbiamo create. L'intelligenza artificiale raggiungerà un livello di consapevolezza tale da generare pensiero indipendente e una conseguente ostilità verso la razza umana. Lo abbiamo visto accadere mille volte al cinema, quello che non avevamo mai visto era invece quello che succede dopo la grande guerra tra uomini e robot, quando non ci sono più sopravvissuti. Da lì prende le mosse
Language:
| Size: 1.37 GB | Seed: 33 | Leech: 20
Description:
Seven Below Un film di Kevin Carraway. Con Val Kilmer, Ving Rhames, Luke Goss, Bonnie Somerville, Matt Barr. continua» Horror, - USA 2012. La storia è incentrata su un gruppo di estranei intrappolati in una casa nel bosco priva di dimensione spazio-temporale in cui avvenne un terribile evento esattamente 100 anni prima
Language:
| Size: 1.73 GB | Seed: 4 | Leech: 0
Description:
Snowden Titolo originale: Snowden Nazione: U.S.A. Anno: 2016 Genere: Thriller, Drammatico, Biografico Durata: 134' Regia: Oliver Stone Cast: Joseph Gordon-Levitt, Shailene Woodley, Scott Eastwood, Melissa Leo, Nicolas Cage, Tom Wilkinson, Timothy Olyphant, Zachary Quinto, Ben Schnetzer, Rhys Ifans, Joely Richardson, Jaymes Butler Produzione: Endgame Entertainment, KrautPack Entertainment, Onda Entertainment, Sacha Inc. Distribuzione: Bim Distribuzione Data di uscita: Roma 2016 - Selezione Ufficiale 24 Novembre 2016 (cinema) Trama: Nel 2013 Edward Snowden lascia con discrezione il suo impiego alla National Security Agency e vola ad Hong Kong per incontrare i giornalisti Glenn Greenwald e Ewen MacAskill, e la regista Laura Poitras, allo scopo di rivelare i giganteschi programmi di sorveglianza informatica elaborati dal governo degli Stati Uniti. Consulente esperto di informatica, legato da un impegno di massima segretezza, Ed ha scoperto che una montagna virtuale di dati viene registrata tracciando ogni forma di comunicazione digitale, non solo relativa a governi stranieri e a potenziali gruppi di terroristi, ma anche a quella di normali cittadini americani. Disilluso rispetto al suo lavoro nel mondo dell'intelligence, Snowden raccoglie meticolosamente centinaia di migliaia di documenti segreti per dimostrare la portata della violazione dei diritti in atto. Lasciando la donna che ama, Lindsay Mills, Ed trova il coraggio di agire spinto dai principi in cui crede. Snowden racconta in modo inedito la storia di Edward Snowden, analizzando le motivazioni che hanno trasformato un giovane patriota ansioso di servire il suo Paese in uno storico delatore, e ponendo domande provocatorie riguardo a quali libertà saremmo disposti a rinunciare per consentire ai nostri governi di proteggerci.
Language:
| Size: 274.61 MB | Seed: 24 | Leech: 31
Description:
[img]https://extraimage.net/images/2017/03/08/fb55bb3eda38c6c791bbb71ac7c352ce.jpg[/img] Artist...............: Papa Francisco Album................: Wake up Genre................: Gospel Source...............: CD Year.................: 2015 Ripper...............: EAC (Secure mode) / LAME 3.92 & Asus CD-S520 Codec................: Free Lossless Audio Codec (FLAC) Version..............: reference libFLAC 1.3.1 20141125 Quality..............: Lossless, (avg. compression: 48 %) Channels.............: Stereo / 44100 HZ / 16 Bit Tags.................: VorbisComment Information..........: TntVillage Ripped by............: Leonenero on 08/03/2017 Posted by............: Leonenero on 08/03/2017 News Server..........: news.astraweb.com News Group(s)........: TNTVILLAGE Included.............: NFO, M3U, LOG, CUE Covers...............: Front Back CD [+Bookled] --------------------------------------------------------------------- Tracklisting --------------------------------------------------------------------- 1. Papa Francisco - Santa famiglia de Nazareth [05:12] 2. Papa Francisco - Fazei o que ele vos disser! [03:31] 3. Papa Francisco - Annuntio vobis gaudium magnum [06:55] 4. Papa Francisco - Salve Regina [05:19] 5. Papa Francisco - Cuidar el planeta [04:48] 6. Papa Francisco - Porqué sufren los niños [05:22] 7. Papa Francisco - Non lasciatevi rubare la speranza [03:59] 8. Papa Francisco - ¡La iglesia no puede ser una ONG! [04:51] 9. Papa Francisco - Wake up! Go! Go! Forward! [05:14] 10. Papa Francisco - ¡La fe es entera, no se licúa! [04:34] 11. Papa Francisco - Pace! Fratelli! [05:54] Playing Time.........: 55:45 Total Size...........: 271,71 MB Wake Up! Music Album with His Words and Prayers is a progressive rock album by Pope Francis released on 27 November 2015 on Believe Digital. The album is formed of speeches by Pope Francis recorded in numerous locations worldwide between 2013–15 with accompanying music tracks of prayers and hymns by various Italian artists and producers. Production Under the art direction of Don Giulio Neroni, who also curated other albums for Popes John Paul II and Benedict XVI, various Italian artists and producers also contributed to the music like Giorgio Kriegsch, Mite Balduzzi, Giuseppe Dati, Lorenzo Piscopo, the orchestral director Dino Doni, and former member of Italian progressive rock band Le Orme Tony Pagliuca. The album will be released through the Believe Digital label. The album sets papal prayers and speeches to pop, rock, and classical music. The lyrics are varyingly Spanish, Portuguese or Italian, although the title track "Wake Up! Go! Go! Forward!" is in English. While most of the music is described by Rolling Stone as "New Age neoclassicism" not unlike the work of Vangelis or Kitaro, "Wake Up! Go! Go! Forward!" is identified as "the most rocking". Reception Tom Maxwell of Aljazeera America states "Musically, the album is similar to but more animated than what one would hear during a yoga class or massage session" and that "What might be most noteworthy about Wake Up! is how groundbreaking it is. ... For such a figure [as the pope] to release an album of music at all is scarcely precedented, much less one that incorporates popular musical forms of the last few decades." Entertainment reporter Chi Chi Izundu on BBC Newsbeat expressed the opinion that some of the album "has the vibe of 80s rock", and another part is "hauntingly beautiful" and that the album is "all in all, a very pleasant listen". Helen Brown in The Telegraph calls it a "mellow, accessible album" and states "Proceeds go to help refugees at a time when displaced people are struggling to find room at the inn. Whatever your stance on the Catholic Church, or its leader, I suspect Pope Francis has made a good call here. At a time of increasingly inflamed religious emotions, the world could use a little Holy chill out
Language:
| Size: 1.35 GB | Seed: 4 | Leech: 0
Description:
La verità negata Titolo originale: Denial Conosciuto anche come: Nazione: U.S.A., Regno Unito Anno: 2016 Genere: Drammatico, Biografico Durata: 100' Regia: Mick Jackson Cast: Rachel Weisz, Andrew Scott, Timothy Spall, Tom Wilkinson, Mark Gatiss, Harriet Walter, Jack Lowden, Alex Jennings, Caren Pistorius, Andrea Deck, Maximilian Befort Produzione: Krasnoff/Foster Entertainment, Participant Media, Shoebox Films Distribuzione: Cinema Data di uscita: Roma 2016 - Selezione Ufficiale 17 Novembre 2016 (cinema) Trama: David Irving, apprezzato storico militare, desta scalpore e polemiche quando inizia a citare lo pseudoscientifico rapporto Leuchter come prova della falsità dell'Olocausto. La storica Deborah Lipstadt lo etichetta come negazionista nel libro "Denying the Holocaust" e lui la cita in giudizio per diffamazione. Poiché l'onere della prova, secondo la legge inglese sulla diffamazione, spetta all'accusato, tocca alla Lipstadt e ai suoi legali dover dimostrare che uno degli eventi più gravi e significativi del ventesimo secolo è tutt'altro che un'invenzione.
Language:
| Size: 110.75 MB | Seed: 17 | Leech: 0
Description:
Artist: Frank Zappa Title: Joe's Camouflage Year Of Release: 2014 Genre: Rock Label: Vaulternative Records Tracks: 15 CDs: 1 Format: Mp3 Quality: 320 kbps Included Scans: Si Archive Size: 110 Mb ----------- 01 - Phyniox (Take 1) 02 - T'Mershi Duween 03 - Reeny Ra 04 - ''Who Do You Think You Are'' 05 - ''Slack 'Em All Down'' 06 - Honey, Don't You Want A Man Like Me 07 - The Illinois Enema Bandit 08 - Sleep Dirt - In Rehearsal 09 - Black Napkins 10 - Take Your Clothes Off When You Dance 11 - Denny & Froggy Relate 12 - ''Choose Your Foot'' 13 - Any Downers 14 - Phyniox (Take 2) 15 - ''I Heard A Note!''