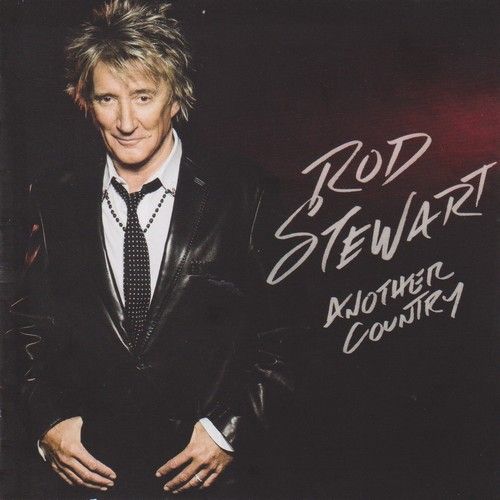 Language:
| Size: 336.02 MB | Seed: 312 | Leech: 155
Description:
Artist...............: Rod Stewart Album................: Another country Genre................: Rock Source...............: CD Year.................: 2015 Ripper...............: EAC (Secure mode) / LAME 3.92 & Asus CD-S520 Codec................: Free Lossless Audio Codec (FLAC) Version..............: reference libFLAC 1.2.1 20070917 Quality..............: Lossless, (avg. compression: 68 %) Channels.............: Stereo / 44100 HZ / 16 Bit Tags.................: VorbisComment Information..........: TntVillage Ripped by............: Leonenero on 04/01/2017 Posted by............: Leonenero on 05/01/2017 News Server..........: news.astraweb.com News Group(s)........: TntVillage Included.............: NFO, MD5, PLS, M3U, LOG, CUE Covers...............: Front Back CD --------------------------------------------------------------------- Tracklisting --------------------------------------------------------------------- 1. Rod Stewart - The drinking song [03:39] 2. Rod Stewart - Hold the line [04:07] 3. Rod Stewart - A friend for life [04:42] 4. Rod Stewart - Love is [03:56] 5. Rod Stewart - Please [04:23] 6. Rod Stewart - Walking in the sunshine [04:32] 7. Rod Stewart - Love and be loved [02:56] 8. Rod Stewart - We can win [05:01] 9. Rod Stewart - Another country [03:30] 10. Rod Stewart - Way back home [04:36] 11. Rod Stewart - Can we stay home tonight? [04:05] 12. Rod Stewart - Batman, Superman, Spiderman [03:34] Playing Time.........: 49:08 Total Size...........: 335,83 MB Perhaps nobody was as surprised by Rod Stewart 's return to songwriting as Rod Stewart . Rod hadn't bothered composing a tune in nearly two decades when he decided to write a brand new bunch of songs for 2013's Time , an album inspired in part by his 2012 memoir Rod: The Autobiography. Arriving after ten years of Great American Songbook albums, the change in style and song was refreshing, something fans (and some critics) noted. People pleaser that he is, Stewart decided to give them what they wanted for Another Country : another set of originals, augmented by a slyly chosen cover in Steve Harley 's "A Friend for Life" (on the Deluxe Edition, he shows a bit of cheek by once again singing Python Lee Jackson 's "In a Broken Dream," which he sang back in 1978). The success of Time loosened Stewart up a bit, so he takes some relative chances, moves that amount to a little bit of reggae ("Love and Be Love"), a Mumford & Sons stomp ("Hold the Line"), a sideways allusion to his MTV past (the synths on "Walking in the Sunshine"), cuts that rock a bit harder than anything on its predecessor ("Please"), and songs that triple-down on Stewart 's sentimental streak. Never afraid to wear his heart on his sleeve, the stickiness of "Batman Superman Spiderman" -- a song written for his four-year-old son, who slumbers surrounded by dolls of Woody & Buzz and super heroes -- is nevertheless alarming, as is his overcooked football anthem "We Can Win." As goofy as these numbers are, there's also something appealing about them: Stewart isn't afraid to be an old softie, and hearing him be an easy touch on his own cornball terms is endearing. Usually, he reels in his inclination to go a bit over the top, but this is still an album of love and family, one that's set to songs with slight Celtic and country lilts. He's not the man he was back in 1969, when his folk was simpler and hungrier, but he's not pretending to be. At 70, he's a content superstar taking stock of his life, where he is and where he's been ("The Drinking Song" is not boisterous, but a country song where he takes stock of what boozing cost), and it feels true to who he is today: an entertainer who is happy to reveal part of his heart because he now knows there's an audience who cares.
Language:
| Size: 799.82 MB | Seed: 313 | Leech: 60
Description:
La serie è incentrata attorno al ruolo del dottor Gregory House, un medico poco convenzionale ma dotato di grandi capacità ed esperienza, a capo di una squadra di medicina diagnostica presso il fittizio ospedale universitario Princeton-Plainsboro Teaching Hospital, nel New Jersey. In ogni episodio viene affrontato un caso diverso che il protagonista, attraverso le proprie capacità mediche e deduttive, deve districare basandosi su vari indizi, spesso poco evidenti; infine, egli riesce quasi sempre a risolvere il puzzle medico e a salvare il paziente.
Language:
| Size: 699.92 MB | Seed: 313 | Leech: 31
Description:
The Vampire Diaries è una serie televisiva statunitense di genere horror creata da Kevin Williamson, che ha debuttato il 10 settembre 2009 sul network The CW. È basata sull'omonima serie di libri di Lisa Jane Smith, dal titolo italiano Il diario del vampiro. La serie ha ricevuto una buona accoglienza da parte del pubblico, vincendo un People's Choice Award, sette Teen Choice Award nel 2010 e cinque nel 2011. Mystic Falls, Virginia. Elena Gilbert e il fratello Jeremy hanno da poco subito la perdita dei loro genitori, morti in un incidente stradale, e sono andati a vivere insieme alla loro giovane zia, Jenna. Il vampiro centenario Stefan Salvatore torna nella sua città natale e incontrandola si accorge che Elena è una perfetta copia di Katherine Pierce, la donna che vampirizzò lui e suo fratello Damon durante gli anni della guerra civile.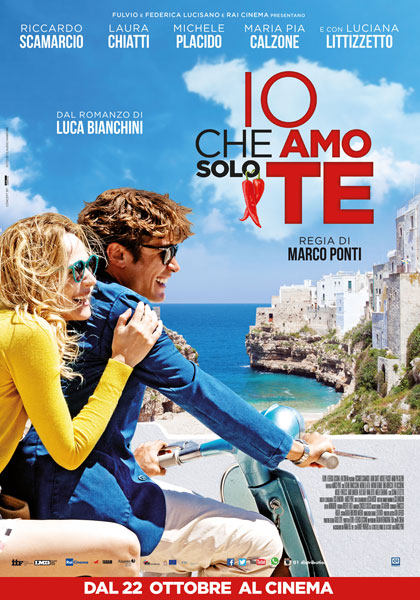 Language:
| Size: 2.72 GB | Seed: 313 | Leech: 93
Description:
Titolo originale: Io che amo solo te Nazione: Italia Anno: 2015 Genere: Commedia Durata: 102' Regia: Marco Ponti Cast: Riccardo Scamarcio, Laura Chiatti, Michele Placido, Maria Pia Calzone, Eva Riccobono, Eugenio Franceschini, Luciana Littizzetto, Dino Abbrescia, Enzo Salvi, Dario Bandiera Produzione: MG Italian International Film Data di uscita: 22 Ottobre 2015 (cinema) Trama: Io che amo solo te è la storia di un matrimonio. E' la storia di un amore. Anzi, di due amori. Ninella (Maria Pia Calzone) ha cinquant'anni e un grande rimpianto: da giovane amava follemente don Mimì (Michele Placido), ma i loro sogni di matrimonio vennero spezzati dall'avversione della ricca famiglia di lui. Ora il destino le fa un regalo... Parole chiave: commedia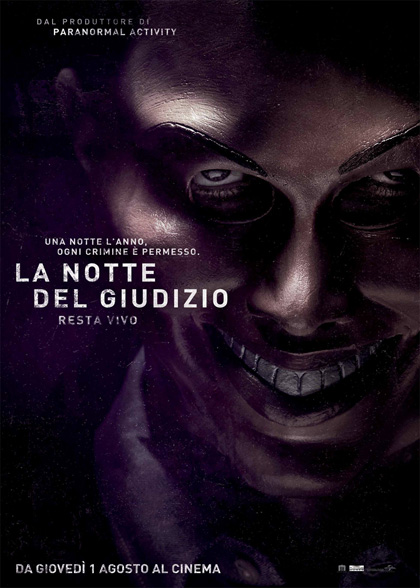 Language:
| Size: 1.21 GB | Seed: 313 | Leech: 73
Description:
La notte del giudizio Titolo originale: The Purge Nazione: U.S.A., Francia Anno: 2013 Genere: Horror, Fantascienza, Thriller Durata: 85' Regia: James DeMonaco Sito ufficiale: Sito italiano: www.lanottedelgiudizio.it Social network: facebook, twitter Cast: Ethan Hawke, Lena Headey, Max Burkholder, Adelaide Kane, Edwin Hodge, Rhys Wakefield, Arija Bareikis, Tony Oller Produzione: Blumhouse Productions, Platinum Dunes, Universal International Pictures (UI), Universal Pictures, Why Not Productions Distribuzione: Universal Pictures Italia Data di uscita: 01 Agosto 2013 (cinema) Trama: In un'America devastata dalla criminalità e dalle carceri sovraffollate, il governo ha sancito un periodo annuale, una notte di dodici ore, in cui qualsiasi attività criminale, incluso l'omicidio, diventa legale. Durante queste dodici ore, la polizia non risponde alle chiamate, gli ospedali sospendono il servizio e la popolazione si autoregola senza la preoccupazione di una punizione. Tutto ciò favorisce il dilagare, in quel lasso di tempo, di violenze inaudite e di efferati crimini. Quando un intruso irrompe, proprio durante questa notte di anarchia totale, a casa di James Sandin (Ethan Hawke) e mette in pericolo la sua vita, quella di sua moglie Mary (Lena Headey) e dei loro figli, James e la sua famiglia saranno costretti a difendersi, cercando di non trasformarsi nei mostri da cui si nascondono… 5,5/10 IMDB Risoluzione: 720 x 304 Parole chiave: horror fantascienza thriller
Language:
| Size: 68.39 MB | Seed: 313 | Leech: 28
Description:
mp3 a 192 kbps audio di qualità a 95 db Tracklist 01 - Bad.mp3 (5.89 MB) 02 - The Way You Make Me Feel.mp3 (7.04 MB) 03 - Speed Demon.mp3 (5.67 MB) 04 - Liberian Girl.mp3 (5.49 MB) 05 - Just Good Friends.mp3 (5.81 MB) 06 - Another Part Of Me.mp3 (5.54 MB) 07 - Man In The Mirror.mp3 (7.51 MB) 08 - I Just Can't Stop Loving You.mp3 (5.98 MB) 09 - Dirty Diana.mp3 (6.64 MB) 10 - Smooth Criminal.mp3 (6.11 MB) 11 - Leave Me Alone.mp3 (6.59 MB)
Language:
| Size: 108.44 MB | Seed: 313 | Leech: 37
Description:
Language:
| Size: 128.34 MB | Seed: 313 | Leech: 58
Description:
Language:
| Size: 99.81 MB | Seed: 313 | Leech: 22
Description:
Language:
| Size: 85.42 MB | Seed: 313 | Leech: 51
Description:
Language:
| Size: 1.45 GB | Seed: 313 | Leech: 81
Description:
[color=#ff3333][b]THIS MOVIE IS IN LOW QUALITY[/b][/color] Mentre il Natale si avvicina, a Polignano a Mare, il celebre paese pugliese che per una volta è insolitamente ricoperto di neve, tutti sono più agitati del solito. La più sconvolta è Matilde che riceve un anello con smeraldo da don Mimì, suo marito, "colpevole" di averla troppo trascurata negli ultimi tempi. Matilde si esalta a tal punto da improvvisare un cenone per quella stessa sera nella loro grande casa, soprannominata con modestia il "Petruzzelli", in cui ci si muove con l'ascensore e dove troneggia un albero di Natale alto quattro metri. L'obiettivo di Matilde è chiaro: sfidare davanti a tutti la consuocera Ninella, il grande amore di gioventù di suo marito. E Ninella non si lascia intimidire, anche se ha sbagliato la tinta optando per un poco riuscito "biondo Kidman" ed è molto infastidita dalla presenza della zia Pina. Quella sera, alla stessa tavola imbandita si sederanno, tra gli altri: Chiara, incinta di 8 mesi, e suo marito Damiano, che forse di donne ne ha messe incinta due; Nancy, diciassettenne ossessionata dalla verginità; e Orlando, avvocato gay che sta tentando di dare un bimbo alla sua migliore amica lesbica, Daniela, mentre viene corteggiato da Mario.
Language:
| Size: 440.36 MB | Seed: 314 | Leech: 86
Description:
Stagione 3/3 Episodi: 17 Italia: 08/01/2016 al (In Corso) Usa: 01/10/2015 al (In Corso) GENERE: Drammatico IDEATORE: Jon Bokenkamp ATTORI: James Spader, Megan Boone, Diego Klattenhoff, Harry J. Lennix, Ryan Eggold, Amir Arison, Mozhan Marnò, Hisham Tawfiq, Parminder K. Nagra ANNO: 2013 PAESE: USA PRODUZIONE: Sony Pictures Television, Universal Television DURATA: 45 Min STATO: In Lavorazione Per decenni, Raymond 'Red' Reddington è stato uno dei latitanti più ricercati. Ora ha deciso misteriosamente di consegnarsi all'FBI con un'offerta allettante: aiutarla a catturare la lunga lista di malfattori – politici, mafiosi, spie e terroristi internazionali – con cui ha avuto a che fare nel corso degli anni, a patto di farlo solo con Elizabeth Keen, una profiler appena uscita da Quantico. Quali sono le vere intenzioni di Red? Perché ha scelto Elizabeth, con la quale non ha nessun legame apparente? Anche lei ha qualcosa da nascondere? 20. The Artax Network - The Artax Network Lo stato di Torrent: Verificato
Language:
| Size: 1.79 GB | Seed: 314 | Leech: 50
Description:
REQUISITOS MÍNIMOS: OS: 64-bit: Vista, Win 7, Win 8, Win 10 Processor: Intel Core i5-750, 2.67 GHz | AMD Phenom II X4 965, 3.4 GHz Memory: 3 GB RAM Graphics: NVIDIA GeForce GTX 460 | AMD Radeon HD 5850 DirectX: Version 11 Network: Broadband Internet connection Hard Drive: 36 GB available space REQUISITOS RECOMENDADOS: OS: 64-bit: Win 7, Win 8, Win 10 Processor: Intel Core i7-3770, 3.4 GHz | AMD FX-8350, 4.0 GHz Memory: 8 GB RAM Graphics: NVIDIA GeForce GTX 660 | AMD Radeon HD 7950 DirectX: Version 11 Network: Broadband Internet connection Hard Drive: 40 GB available space
Language:
| Size: 407.09 MB | Seed: 314 | Leech: 99
Description:
The Flash è una serie televisiva statunitense spin-off di Arrow, sviluppata dai creatori di quest'ultima Greg Berlanti, Marc Guggenheim e Andrew Kreisberg. Basata sul personaggio di Flash, supereroe protagonista di una serie di fumetti pubblicata da DC Comics, si svolge nello stesso universo della serie madre e viene trasmessa dal 7 ottobre 2014 sul canale The CW. La serie è stata rinnovata per una seconda stagione, e partirà negli Stati Uniti il 6 ottobre 2015.
Language:
| Size: 978.74 MB | Seed: 314 | Leech: 58
Description:
Título original Bermuda Tentacles (TV) Año 2014 Duración 86 min. País Estados Unidos Director Nick Lyon Guión Geoff Meed Música Chris Ridenhour Fotografía Alexander Yellen Reparto Trevor Donovan, Jamie Kennedy, Linda Hamilton, John Savage, Mya, Jeff Rector, Stephanie Cantu, Luke White, Justin Cuomo, Marcus Shirock, Blanca Blanco Productora MOB Movies / The Asylum Género Ciencia ficción. Acción. Terror | Monstruos. Telefilm Sinopsis Después de que el Air Force One sufriera un accidente durante una tormenta en el Triángulo de las Bermudas, la Marina de los Estados Unidos es enviada para encontrar la cápsula de escape del presidente. Un monstruo gigante debajo del océano despierta y ataca la flota. Relaccionados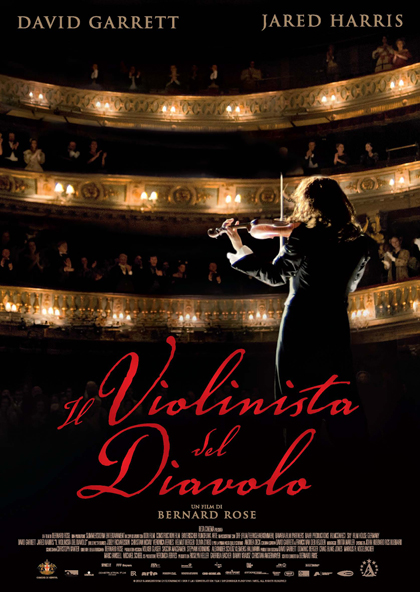 Language:
| Size: 1.37 GB | Seed: 314 | Leech: 17
Description:
TITOLO ORIGINALE: The Devil's Violinist PAESE: Germania, Italia ANNO: 2014 GENERE: Biografico, Drammatico, Musicale DURATA: 02:02:39 REGIA: Bernard Rose ATTORI: David Garrett, Jared Harris, Joely Richardson, Christian McKay, Veronica Ferres, Helmut Berger, Olivia d'Abo, Andrea Deck DATA USCITA: 27 febbraio 2014 TRAMA :1830. Niccolò Paganini, virtuoso del violino e amante delle donne, si trova all'apice della carriera, acclamato in tutta Europa. Il suo nome è sinonimo di amori e scandali, esattamente ciò che il suo manager Urbani sta facendo del suo meglio per alimentare. Manca ancora però un debutto britannico e per riuscire a convincere Paganini a raggiungere Londra, l'impresario inglese John Watson e la sua amante Elisabeth Wells sono disposti a tutto. Urbani, astuto uomo d'affari, riesce a portare Paganini nella capitale britannica, anche contro la sua volontà. E grazie alle critiche della giornalista Ethel Langham, Il concerto è un successo e gli ammiratori affollano l'hotel dove alloggia il violinista, causando un pandemonio. Musicista e manager sono costretti a rifugiarsi a casa di Watson, dove Paganini presto incontra la graziosa figlia del suo padrone di casa, Charlotte, una cantante di talento. Paganini si innamorerà perdutamente della giovane bellezza, contrariando Urbani che teme di perdere l'influenza che ha sul suo protegé. Inizia così a elaborare un piano diabolico... VIDEO: 640 x 272 (2.35:1), 24 fps, XviD ~1137 kbps AUDIO: 48 kHz, AC3 Dolby Digital, 3/2 (L,C,R,l,r) + LFE ch, ~448 kbps VALUTAZIONE: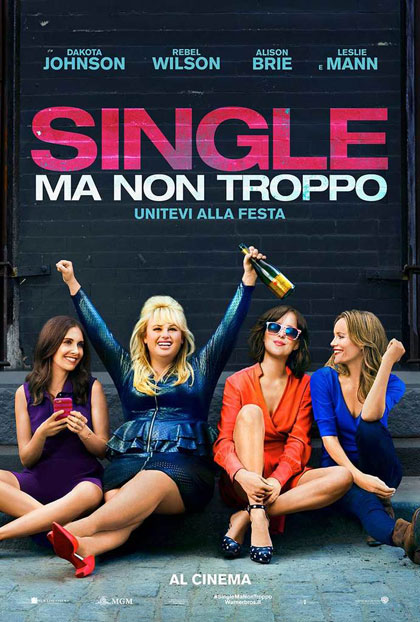 Language:
| Size: 1.96 GB | Seed: 314 | Leech: 26
Description:
Titolo originale: How to Be Single Nazione: U.S.A. Anno: 2016 Genere: Commedia Durata: 110' Regia: Christian Ditter Sito ufficiale: www.howtobesinglemovie.com Cast: Dakota Johnson, Alison Brie, Rebel Wilson, Leslie Mann, Anders Holm, Damon Wayans Jr., Jake Lacy, Jason Mantzoukas, Nicholas Braun Produzione: Flower Films (II), New Line Cinema, Rickard Pictures Data di uscita: 11 Febbraio 2016 (cinema) Trama: C'é un modo giusto di essere single ed uno sbagliato, poi... c'é Alice. E Robin. Lucy. Meg. Tom. David. New York é piena di cuori solitari che cercano l'anima gemella, che sia la storia d'amore della vita, l'avventura di una sera o una relazione a metà strada tra le due. E tra flirt via sms e storie senza domani, queste persone hanno tutte bisogno di imparare ad essere single, in un mondo in cui la definizione di amore é in continua evoluzione. Di una cosa possiamo essere certi: essere single nella città che non dorme mai non é mai stato così divertente. Subs iTA: Forced/Full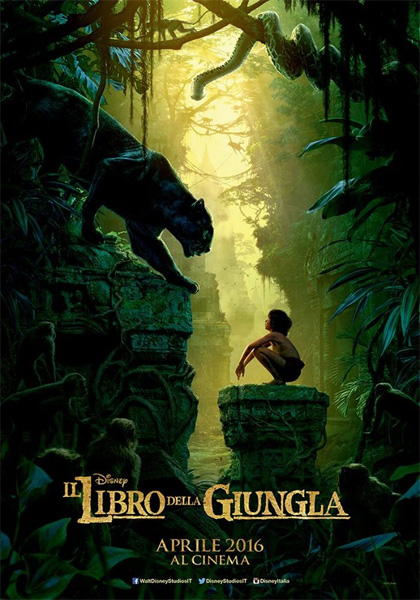 Language:
| Size: 9.23 GB | Seed: 314 | Leech: 29
Description:
Titolo originale: The Jungle Book Nazione: U.S.A. Anno: 2016 Genere: Avventura, Drammatico, Animazione, Fantastico Durata: 105' Regia: Jon Favreau Cast: Neel Sethi, Ritesh Rajan, Sara Arrington, Brandon Henschel Cast (voci originali): Scarlett Johansson, Idris Elba, Bill Murray, Lupita Nyong'o, Christopher Walken, Ben Kingsley, Giancarlo Esposito, Neel Sethi, Emjay Anthony, Hannah Tointon, Ralph Ineson Cast (voci italiane): Neri Marcoré, Toni Servillo, Giovanna Mezzogiorno, Violante Placido, Giancarlo Magalli Produzione: Moving Picture Company, Walt Disney Pictures Data di uscita: 14 Aprile 2016 (cinema) Trama: Mowgli, un cucciolo d'uomo cresciuto da una famiglia di lupi, è costretto a lasciare la giungla quando la temibile tigre Shere Khan, segnata dalle cicatrici "dell'uomo", giura di eliminarlo per evitare che diventi una minaccia. Costretto ad abbandonare la sua unica casa, Mowgli s'imbarca in un avvincente viaggio alla scoperta di se stesso, guidato dal suo severo mentore, la pantera Bagheera e dallo spensierato orso Baloo. Lungo il cammino, Mowgli s'imbatte in creature selvagge non proprio amichevoli, tra cui il pitone Kaa, che ipnotizza il cucciolo d'uomo con il suo sguardo e la sua voce seducente, e il suadente ma viscido King Louie, che tenta di costringere Mowgli a rivelargli il segreto del mortale e sfuggente fiore rosso: il fuoco. Parole chiave: avventura drammatico animazione fantastico
Language:
| Size: 1.37 GB | Seed: 314 | Leech: 63
Description:
About This Content Invisible, Inc. Contingency Plan is an expansion that extends the campaign time and adds new rewards and danger to the base game of Invisible Inc. Explore more strategies with four new Agents, two new starting programs, new weapons, items, and augments. Learn them well as the corporations have added a variety of new threats and challenges to test the Operator's skills in a lengthened campaign. Key Features More Starting Options: Four more Agents added to the roster bring some radical new potential to your teams along with two new starting programs. More Corporate Challenge: Every corporation has expanded their roster with both new units and abilities as well as more advanced versions of familiar guards. Lengthened Campaign: A complication in the middle of the campaign creates a new unique mission that adds new challenges and more time to develop your team. Deeper Endless: Missions can now go past difficulty 10 up to difficulty 20 to keep the pressure on as your agency powers up. Side Objectives: New situations will present themselves that will provide some rewards at the cost of some risk.
Language:
| Size: 16.1 MB | Seed: 314 | Leech: 58
Description:
Language:
| Size: 97.86 MB | Seed: 314 | Leech: 7
Description:
Language:
| Size: 5.39 GB | Seed: 314 | Leech: 28
Description:
[color=red][b]Microsoft Windows 10 1607 MSDN AIO 10 in 1 - Ottobre 2016 Attivo (ITA)[/b][/color] Windows 10 è semplice e divertente. È molto simile a Windows 7, incluso il menu Start, così saprai già come orientarti al meglio. La tua assistente digitale Non dovrai più preoccuparti di avere scaricato le funzionalità o gli aggiornamenti della sicurezza più recenti. Windows distribuisce in modo automatico gli aggiornamenti direttamente nel tuo dispositivo, non appena sono disponibili. Il Web a modo tuo Windows 10 include un browser tutto nuovo progettato per regarlarti un'esperienza senza precedenti, più veloce, intelligente e migliore per tutte le tue attività online. Potrai anche scrivere o digitare direttamente sulle pagine Web dal tuo PC. Più attività contemporaneamente Potrai dedicare più tempo alle tue attività risparmiando quello necessario per sistemare le cose. Windows 10 ti permette di occuparti di quattro attività sul desktop contemporaneamente. Oppure puoi usare l'elenco delle attività per vedere tutte le tue app, i documenti e i file in una singola schermata. Si adatta a te Le tue app e i contenuti vengono visualizzati perfettamente in tutte le modalità e su tutti i dispositivi, anche quando passi da uno all'altro. Le opzioni sullo schermo, come i menu e le barre degli strumenti, si adattano al dispositivo in uso in modo da rendere la navigazione facile e coerente. È la miglior combinazione tra familiarità e flessibilità. [b]NOTA:[/b] Il sistema è curato, nel pacchetto trovate il Re-Loader v2.6 OEMLogo nel caso servisse. [url=https://postimg.org/image/kfo4qzjyt/][img]https://s18.postimg.org/kfo4qzjyt/k_Zm.jpg[/img][/url] [b]Versioni presenti all'interno dell'AIO:[/b] - Windows 10 Home x86/x64 - Windows 10 Pro x86/x64 - Windows 10 Education x86/x64 - Windows 10 Enterprise LTSB x86/x64 - Windows 10 Enterprise x86/x64 [b]Peso:[/b] 5440 MB [b]Requisiti:[/b] - 1 GHz - RAM: 1 GB (32 bit) o 2 GB (64 bit) - Spazio: 16 GB (32 bit) o 20 GB (64 bit) - Grafica: Microsoft DirectX 9 con driver WDDM [url=https://postimg.org/image/3ql9llbkt/][img]https://s22.postimg.org/3ql9llbkt/Screen_Hunter_3844_Oct_22_22_25.jpg[/img][/url]
Language:
| Size: 4.56 MB | Seed: 314 | Leech: 15
Description:
---------------------- ::Description:: ---------------------- EditPlus is a text editor, HTML editor and programmers editor for Windows. While it can serve as a good Notepad replacement, it also offers many powerful features for Web page authors and programmers. EditPlus supports powerful and customizable syntax highlighting for HTML, CSS, PHP, ASP, Perl, C/C++, Java, javascript and VBScript by default. Also, you can create your own syntax file to support other programming languages. So, it supports user-defined tools, help files and keystroke recording files. The output of tool execution can be captured in the Output Window, so that you can double-click the error line to automatically load the file and locate the cursor to that line. ---------------------- ::Screenshots:: ---------------------- https://i0.wp.com/softhound.com/wp-content/uploads/2017/02/editplus4.png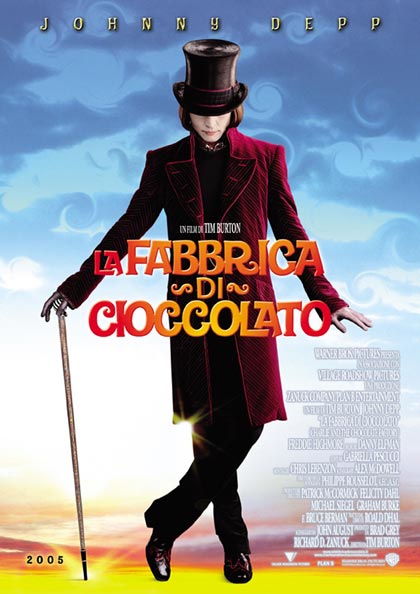 Language:
| Size: 7.95 GB | Seed: 315 | Leech: 56
Description:
ilm | Dimensione: 7.95 GB | Seeders: 6 | Leechers: 33 | Completato: 54 | Agiorna Titolo originale: Charlie and the chocolate factory Nazione: U.S.A., Regno Unito Anno: 2005 Genere: Commedia Durata: 106' Regia: Tim Burton Sito ufficiale: chocolatefactorymovie.warnerbros.com Sito italiano: wwws.warnerbros.it/movies/chocolate... Cast: Freddie Highmore, Johnny Depp, Helena Bonham Carter, Christopher Lee Produzione: Warner Bros., Village Roadshow Pictures, The Zanuck Company, Plan B Entertainment Data di uscita: 23 Settembre 2005 (cinema) Trama: Charlie Bucket, proviene da una famiglia povera, e spende la maggior parte del suo tempo a sognare la cioccolata che adora, ma che di rado può permettersela. La sua vita cambia quando Willy Wonka, proprietario di una famosissima fabbrica di cioccolato, mette in palio cinque biglietti, nascosti in cinque barrette di cioccolato. I bambini che troveranno uno di questi biglietti potranno fare un tour nella fantastica fabbrica di cioccolato. Charlie trova miracolosamente un biglietto vincente... Parole chiave: commedia
Language:
| Size: 558.23 MB | Seed: 315 | Leech: 27
Description:
Stagione 6/6 Episodi: 10 Italia: 02/05/2016 al (In Corso) Usa: 24/04/2016 al (In Corso) GENERE: Fantasy IDEATORE: David Benioff, D.B. Weiss ATTORI: Peter Dinklage, Lena Headey, Emilia Clarke, Kit Harington, Sophie Turner, Maisie Williams, Nikolaj Coster-Waldau, Iain Glen, Alfie Allen, Aidan Gillen, Isaac Hempstead-Wright, John Bradley, Conleth Hill, Jerome Flynn, Natalie Dormer, Liam Cunningham, Carice van Houten, Gwendoline Christie, Dean-Charles Chapman, Hannah Murray, Michael McElhatton, Kristofer Hivju, Iwan Rheon, Tom Wlaschiha, Nathalie Emmanuel, Michiel Huisman, Indira Varma, Diana Rigg, Jonathan Pryce, Sibel Kekilli, Sean Bean, Stephen Dillane, Charles Dance, Rory McCann, Jack Gleeson, Rose Leslie, Michelle Fairley, Richard Madden, James Cosmo, Joe Dempsie, Oona Chaplin, Mark Addy, Harry Lloyd, Jason Momoa ANNO: 2011 PAESE: USA PRODUZIONE: Home Box Office (HBO) DURATA: 60 Min STATO: In Lavorazione Sette nobili famiglie lottano per il controllo della mitologica terra di Westeros. Robert Baratheon, re di Westeros, chiede al suo vecchio amico Eddard Stark di servirlo come suo principale consigliere. Eddard accetta, ma ha dei sospetti. Mentre la famiglia del re, i Lannister, cova un complotto per assumere il controllo del trono, dall'altra parte del mare, i Targaryen si preparano per un ritorno al potere. Il coflitto tra queste due famiglie e altre porteranno alla guerra, mentre a nord un'antica minaccia si risveglia. 7. Alleanze - The Broken Man Prima TV Italia 13 giugno 2016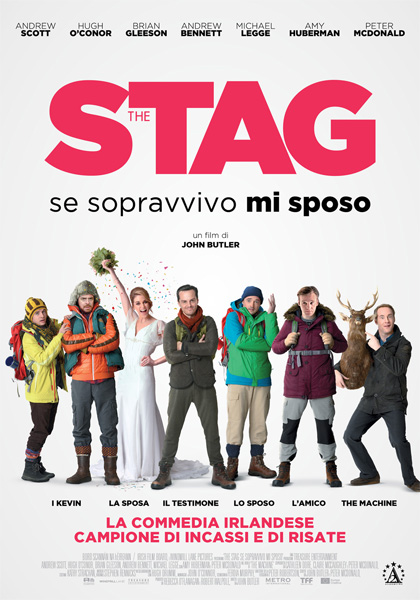 Language:
| Size: 6.85 GB | Seed: 315 | Leech: 91
Description:
Titolo originale: The Stag Nazione: Irlanda Anno: 2013 Genere: Commedia Durata: 94' Regia: John Butler Sito ufficiale: thestagmovie.tumblr.com Cast: Andrew Scott, Hugh O'Conor, Peter McDonald, Brian Gleeson, Michael Legge, Andrew Bennett, Amy Huberman, Marcella Plunkett, Justine Mitchell, Amy De Bhrún, Amy Stephenson Produzione: Irish Film Board, Treasure Entertainment Distribuzione: Academy Two Data di uscita: 28 Agosto 2014 (cinema) Trama: Commedia briosa e irriverente che racconta un addio al celibato, dai risvolti imprevedibili. Il protagonista Fionnan insieme agli amici di sempre, si prepara a un rilassante fine settimana nella natura irlandese. Ma non ha previsto la presenza del fratello di Ruth, detto "The Machine" che trasformerà il loro weekend in un'avventura travolgente e indimenticabile. Parole chiave: commedia
Language:
| Size: 969.11 MB | Seed: 315 | Leech: 72
Description:
Stagione 2/2 Episodi: 13 Italia: 30/11/2015 al (In Corso) Usa: 12/07/2015 al 04/10/2015 GENERE: Horror IDEATORE: Guillermo del Toro, Chuck Hogan ATTORI: Corey Stoll, David Bradley, Mia Maestro, Kevin Durand, Jonathan Hyde, Richard Sammel, Jack Kesy, Natalie Brown, Miguel Gomez, Ruta Gedmintas, Max Charles, Sean Astin, Ben Hyland ANNO: 2014 PAESE: USA PRODUZIONE: Mirada DURATA: 45 Min STATO: In Lavorazione Un aereo atterra all'aeroporto internazionale di New York City con le luci spente e il portellone sigillato. Quando il Dott. Ephraim Goodweather, un epidemiologo a capo del locale Centro Controllo Malattie, e il suo team giungono sul posto per indagare sull'accaduto, si rendono conto velocemente di avere a che fare con una misteriosa epidemia virale con le caratteristiche di un ceppo antico e letale di vampirismo. Mentre la situazione intorno a loro degenera, Eph e suoi uniscono le forze a un gruppo di volontari per combattere la minaccia, salvare la città e con essa l'umanità intera. 2. Con ogni mezzo - By Any Means REGIA: T.J. Scott SCENEGGIATURA: Bradley Thompson, David Weddle DURATA: 45 Min 3. Guidati dall'istinto - Fort Defiance REGIA: Guy Ferland SCENEGGIATURA: Regina Corrado DURATA: 45 Min
Language:
| Size: 349.94 MB | Seed: 315 | Leech: 2
Description:
Chasing Life è una serie televisiva statunitense trasmessa per due stagioni tra il 2014 e il 2015 sul network ABC Family. In Italia la serie è trasmessa dal 4 settembre 2015 sul nuovo canale di Mediaset Premium, Premium Stories. Ideata da Susanna Fogel e Joni Lefkowitz, è basata sulla serie messicana Terminales. Il 2 ottobre 2015, ABC Family ha ufficialmente cancellato la serie a causa dei bassi ascolti ottenuti durante gli episodi della seconda stagione. April è un giovane giornalista promettente, che equilibria la sua intensa vita familiare con la madre vedova Sara, la sorellina ribelle Brenna, la nonna e frequentando il suo collega Dominic. Tuttavia, le cose girano per il peggio quando viene a conoscenza da suo zio, medico, che ha il cancro. Stagione Episodi Prima TV USA Prima TV Italia Prima stagione 21 2014-2015 2015-2016 Seconda stagione 13 2015 2016 Protagonisti[modifica | modifica wikitesto] April Lauren Carver, interpretata da Italia Ricci e doppiata da Francesca Manicone. Sara Carver, interpretata da Mary Page Keller e doppiata da Claudia Razzi. Brenna Carver, interpretata da Haley Ramm e doppiata da Giulia Franceschetti. Beth Kingston, interpretata da Aisha Dee e doppiata da Rossa Caputo. Dominic Russo, interpretato da Richard Brancatisano e doppiato da Marco Vivio. Leo, interpretato da Scott Michael Foster e doppiato da Paolo Vivio.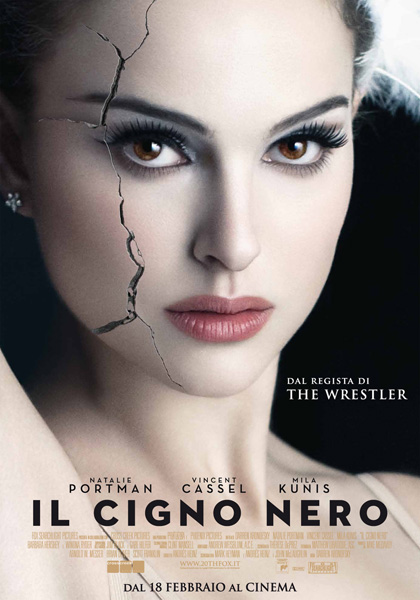 Language:
| Size: 1.37 GB | Seed: 315 | Leech: 84
Description:
Titolo originale: Black Swan Nazione: U.S.A. Anno: 2010 Genere: Drammatico, Thriller Durata: 103' Regia: Darren Aronofsky Sito ufficiale: www.blackswan2010.com Sito italiano: http://microsites2.foxinternational.com/... Cast: Mila Kunis, Natalie Portman, Winona Ryder, Sebastian Stan, Vincent Cassel, Christopher Gartin, Toby Hemingway, Janet Montgomery, Barbara Hershey, Kristina Anapau, Ksenia Solo, Adriene Couvillion Produzione: Cross Creek Pictures, Phoenix Pictures, Protozoa Pictures Distribuzione: 20th Century Fox Data di uscita: Venezia 2010 18 Febbraio 2011 (cinema) Trama: Il film segue la storia di Nina (Portman), una ballerina in una compagnia di balletto a New York, la cui esistenza, come avviene per tutte le ragazze impegnate in questa professione, è completamente assorbita dal ballo. Lei vive assieme alla madre, la ballerina in pensione Erica (Barbara Hershey), che sostiene fortemente l'ambizione professionale della figlia. Quando il direttore artistico Thomas Leroy (Vincent Cassel) decide di rimpiazzare la prima ballerina Beth Macintyre (Winona Ryder) per la produzione che apre la nuova stagione, Il lago dei cigni, Nina è la sua prima scelta. Ma Nina ha una concorrente: la nuova ballerina Lily (Kunis), anche lei in grado di impressionare Leroy. Per Il lago dei cigni c'è bisogno di una ballerina che possa interpretare il Cigno bianco con grazia e innocenza, ma anche il Cigno nero, ingannevole e sensuale. Nina si cala perfettamente nei panni del Cigno bianco, ma Lily è la personificazione del Cigno nero. Mentre le due giovani ballerine trasformano la loro rivalità in un'amicizia contorta, Nina comincia a conoscere meglio il suo lato oscuro e lo fa in maniera tale da rischiare di essere distrutta. Parole chiave: drammatico thriller
Language:
| Size: 1.41 GB | Seed: 315 | Leech: 14
Description:
Washington. La dottoressa Temperance Brennan è un'antropologa forense di fama internazionale che lavora con il suo staff per il Jeffersonian Institute, oltre che essere una scrittrice di romanzi di successo ispirati alla sua professione. Un giorno Temperance viene contattata dall'agente dell'FBI Seeley Booth per aiutarlo a risolvere un caso di omicidio in cui il cadavere della vittima è in condizioni molto deteriorate (decomposizione, combustione e mummificazione), e per la cui identificazione è necessaria l'analisi delle ossa; i due avevano già lavorato assieme in passato, e non si erano presi in simpatia, ma stavolta decidono di mettere da parte il loro risentimento e tornano a collaborare. L'indagine viene presto risolta e, visti i risultati, da quel momento "Bones" ("Ossa" – così Temperance viene soprannominata da Booth) e la sua squadra iniziano a collaborare assiduamente con Booth e il Bureau per risolvere casi di omicidio all'apparenza molto complicati.