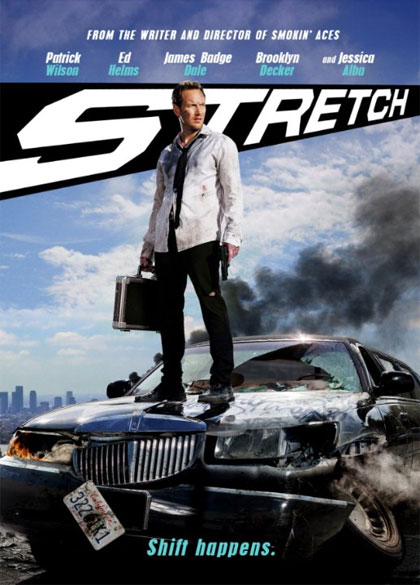 Language:
| Size: 1.59 GB | Seed: 160 | Leech: 58
Description:
Titolo originale: Stretch Nazione: U.S.A. Anno: 2014 Genere: Azione, Thriller Durata: 94' Regia: Joe Carnahan Cast: Patrick Wilson, Ed Helms, Jessica Alba, James Badge Dale, Brooklyn Decker, Ray Liotta, David Hasselhoff, Jennifer Barbosa, Kevin Bigley Produzione: Universal Pictures, Blumhouse Productions, IM Global Data di uscita: 2014 (cinema) Trama: In ansia per i suoi debiti un autista di limousine non può immaginare quello che gli spetta quando carica nella sua auto un miliardario coinvolto in affari poco chiari... Parole chiave: azione thriller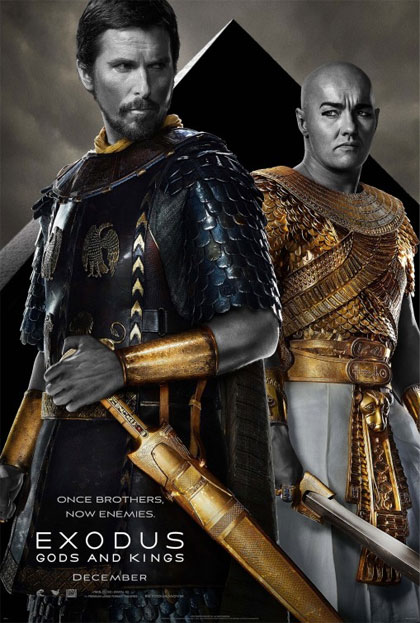 Language:
| Size: 1.69 GB | Seed: 160 | Leech: 29
Description:
Titolo originale: Exodus: Gods and Kings Nazione: U.S.A., Regno Unito, Spagna Anno: 2014 Genere: Drammatico, Avventura Durata: 142' Regia: Ridley Scott Sito ufficiale: www.exodusgodsandkings.com Sito italiano: www.exodusilfilm.it Cast: Aaron Paul, Christian Bale, Sigourney Weaver, Joel Edgerton, Ben Kingsley, Indira Varma, John Turturro, Ben Mendelsohn, María Valverde, Emun Elliott, Golshifteh Farahani, Ghassan Massoud, Hiam Abbass, Dar Salim, Kevork Malikyan Produzione: Chernin Entertainment, Scott Free Productions, Babieka, Volcano Films Data di uscita: 15 Gennaio 2015 (cinema) Trama: Exodus: Dei e Re, é la storia di un uomo audace che sfida con coraggio la potenza di un impero. Avvalendosi di effetti visivi all'avanguardia e dell'esperienza coinvolgente del 3D, Scott dà nuova vita alla storia di Mosè (Christian Bale) che, incurante del pericolo, si ribella al faraone Ramses (Joel Edgerton) e guida 400.000 schiavi in fuga dall'Egitto e dalla terrificante successione di piaghe funeste che si abbattono sul paese. L'intreccio e l'importanza della vicenda, uniti all'audacia e all'intensità dei personaggi, danno origine a un evento cinematografico unico. L'Esodo dall'Egitto è la saga eroica per eccellenza. È anche una storia potente, all'insegna delle emozioni, delle rivalità e dei tradimenti, sulla ricerca perpetua della libertà. Formato: HEVC H265 Risoluzione: 720 x 300 Parole chiave: drammatico avventura
Language:
| Size: 561.19 MB | Seed: 160 | Leech: 56
Description:
TiTitle: Stardust Galaxy Warriors Stellar Climax Genre: Action (Shooters, MMO FPS, TPS) Platform: Windows Multiplayer: No Year: 2016 Type of publication: Language of the game: EN Crack: Available Description : [RELEASE NOTES] Stardust Galaxy Warriors: Stellar Climax is a fast-paced 1-4 player couch co-op action shooter, combining SHMUP/Brawler gameplay with RPG elements. Choose your game mode, settings, mechs, weapons & upgrades to customize your experience. Soar through space, defeat evil & save the future... from itself! - Local co-op for up to 4 players - 5 badass player characters, with their distinct special abilities and superweapons - A vast arsenal of primary and secondary weapons - An extensive and customizable list of game settings; play the way you want - A light touch of RPG-mechanics, just for fun - A 10-level campaign with a tongue-in-cheek story to tie it together - Endless Gauntlet-mode that gets progressively harder as you play - Challenge mode with five predefined challenges - An amazing, album-length soundtrack (DLC) - A disco ball - A character named Gundula von belvamp - No shocking plot twists in the end, like totally - You can always trust bullet points [INSTALL NOTES] [ 1 ] Unpack [ 2 ] Mount / burn image [ 3 ] Install [ 4 ] Copy content from 'Crack' folder and replace game dir files [ 5 ] Play game [ 6 ] If U like it, buy it! System requirements: RECOMMENDED: OS: Windows 7 or newer Processor: 2.8GHz+ Quad Core Memory: 4 GB RAM Graphics: 512Mb NVIDIA GeForce 440 / AMD Radeon 5670 or greater DirectX: Version 11 Storage: 1 GB available space Sound Card: DirectX compatible sound card
Language:
| Size: 127.59 MB | Seed: 160 | Leech: 36
Description:
Nitro Pro Enterprise 11.0.1.10 (x64) Nitro Pro 10 gives you everything you need to create, convert, edit, sign, and share standard PDF files. It's simple, straightforward, and intuitive to use - so you can work more productively, your way. With Nitro Pro you can share your files with others, no matter what platform or device they are on, and Nitro Pro 10 makes conversion easy. Convert one or more files to PDF with just a click or two. Reuse and repurpose PDF-based content with greater accuracy. With Nitro Pros industry-leading conversion technology and array of extraction tools you can easily repurpose text and images from reports, presentations, and more for reuse in any other application. Share files with the peace of mind, knowing almost anyone on almost any machine can open, view, and review - every time. Nitro Pro 10 gives you a powerful set of easy-to-use tools that make working with digital documents simple, straightforward, and more cost-effective. Nitro Pro, the complete Adobe Acrobat alternative, enables you to do more with PDF through powerful tools to create, convert, edit, combine, secure, annotate, form-fill, and save 100% industry-standard PDF files. Recipient of multiple best product awards, Nitro Pro is specifically designed for the business user and makes working with PDF faster and easier than ever before! Nitro Pro 10 FEATURES: • Create + Combine: Nitro Pro 10 lets you quickly and easily create professional-quality PDF documents from any format or content type: paper scans, spreadsheets, presentations, reports, and more. * Open, read and edit PDF files from other PDF applications, like Adobe Acrobat and Adobe Reader and other popular solutions. * Create from 300+ Formats * Combine Files to PDF * Print to PDF * Microsoft Office Add-ins * Preset & Custom Profiles * Create from Clipboard * PDF/A and Archival * Scan to PDF • Edit Text + Images: Add, manipulate, replace, and correct text and images in PDF files with intuitive editing tools. Extract and delete individual pages from documents. * Edit Text * Edit Images * Edit Pages * Optimize Files * Bookmarks and Links * Watermarks, Headers and Footers * Apply Bates numbering when unique page labeling and identification is required across pages. • Convert + Export: Nitro Pro 10 lets you easily reuse and repurpose text, images, or entire documents, with tools to accurately convert and extract PDF files and their content. * PDF to Word * PDF to Excel * PDF to Image * Export Text * Export Images * Batch Export * Extract Pages * Snapshot + Copy • Scan + OCR: Apply Optical Character Recognition (OCR) to image- and paper-based documents and create searchable and/or editable layers of text for digital archival. * Searchable Text Layers * Editable Text Layers * Scan to PDF * Multi-language Support * Repurpose for Conversion • Collaborate + Review: Review and markup PDF files faster with a range of text- and shape-based annotations. Easily involve multiple contributors with tools to track, sort, and manage individual comments. * Compatible With Adobe * Markup and Review * Sort and Manage Comments * Stamps * Shape and Pencil Markups * Attach Files • Sign + Certify: Electronically sign and return documents in seconds with QuickSign and streamline certifiable digital signature workflows with one-click, reusable profiles. Certify and approve documents with preset and customizable dynamic stamps that include the time, date, • Control + Protect: Control document access and usage with individual user permissions and digital IDs. Protect confidential information using military-grade 256-bit and remove sensitive content with Redaction. • Electronic Forms: Create and distribute custom forms to gather information that are as intuitive as their paper counterparts – but much more efficient – and easily fill, submit, and save PDF forms Nitro Pro 10 New Features: • Batch Processing. Repetitive tasks involving one or several documents can be automated with the Batch Processing tool. • PDF Portfolio. Combine files of any format into one PDF wrapper, similar to a zip file. • PDF/A Conversion. Convert your document to different PDF/A standards as needed. • Drag and Drop. Move or copy pages from one document into another in another tab or another instance of Nitro Pro. • OneDrive, Google Drive, Dropbox Support. Save and store documents directly from Nitro Pro to your OneDrive, Google Drive, or DropBox. • App-V Support. Nitro Pro 10 can now work with streaming environments such as App-V with one of our custom set-ups. • RMS Integration. Microsoft RMS (Rights Management) protects and shares files by allowing you to encrypt your sensitive documents and restrict access to approved individuals only. • Nitro Pro 10 now supports 12 languages: English, Dutch, French, German, Italian, Spanish, Brazilian Portuguese, Russian, Finnish, Swedish, Norwegian, and Danish. Nitro Pro 10 Improvements: • QuickSign. More custom options for drawing or creating a signature as well as the ability to change the camera view (front or back) to take a picture of a signature. • Floating Search Bar. Floating search bar available with Control + F and advanced search enhancements. • OCR. Higher accuracy in searching and converting text as well as better recognition of images and tables. • Bookmarks (Print, Extract). More functionality with the bookmarks is now available such as Printing and Extracting pages from a bookmarked section. • Speed and Optimization. Launch time and overall performance speed has improved by 40% and optimization yields smaller, reduced files.
Language:
| Size: 1.73 GB | Seed: 160 | Leech: 45
Description:
I magnifici 7 Titolo originale: The Magnificent Seven Conosciuto anche come: I magnifici sette Nazione: U.S.A. Anno: 2016 Genere: Azione, Western Durata: 132' Regia: Antoine Fuqua Cast: Denzel Washington, Ethan Hawke, Vincent D'Onofrio, Chris Pratt, Haley Bennett, Cam Gigandet, Peter Sarsgaard, Luke Grimes, Wagner Moura, Byung-hun Lee, Matt Bomer, Billy Slaughter, Jonathan Joss Produzione: Metro-Goldwyn-Mayer, Sony Pictures Entertainment, Village Roadshow Pictures Distribuzione: Warner Bros. Pictures Italia Data di uscita: Venezia 2016 - Fuori concorso 22 Settembre 2016 (cinema) Trama: Quando la città di Rose Creek si ritrova sotto il tallone di ferro del magnate Bartholomew Bogue, per trovare protezione i cittadini disperati assoldano sette fuorilegge, cacciatori di taglie, giocatori d'azzardo e sicari – Sam Chisolm, Josh Farraday, Goodnight Robicheaux, Jack Horne, Billy Rocks, Vasquez e Red Harvest. Mentre preparano la città per la violenta resa dei conti che sanno essere imminente, questi sette mercenari si trovano a lottare per qualcosa che va oltre il denaro.
Language:
| Size: 829.32 MB | Seed: 161 | Leech: 72
Description:
2008 - MALIKA AYANE Tracklist: ------------ (01). Someday (02). Sospesa (Malika Ayane E Pacifico) (03). Briciole (04). Contro Vento (05). True Life (06). Feeling Better (07). Blue Bird (08). Moon (09). Il Giardino Dei Salici (10). Perfetta (11). Soul Waver (12). Fandango (13). Time Thief (14). Come Foglie (15). Over The Rainbow 2010 - GROVIGLI TRACKLIST 1) Ricomincio da qui 2) Thoughts and Clouds 3) La prima cosa bella 4) Brighter Than Sunshine 5) Little Brown Bear 6) Mille 7) Outro (Ricomincio da qui) 8) Satisfy My Soul 9) Chiamami adesso 10) Sogna 11) Reprise (Sogna) 12) Believe In Love 2010 GROVIGLI SPECIAL TOUR EDITION Tracklist: CD1 01 Ricomincio Da Qui 02 Thoughts And Clouds 03 La Prima Cosa Bella 04 Brighter Than Sunshine 05 Little Brown Bear (feat. Paolo Conte) 06 Mille 07 Outro (Ricomincio da Qui) 08 Satisfy My Soul 09 Chiamami Adesso 10 Sogna 11 Reprise (Sogna) 12 Believe In Love (duet with Cesare Cremonini) 13 Il Giorno In Più 14 Hello! (duet with Cesare Cremonini) CD2: Live Auditorium 01 Chiamami Adesso 02 Satisfy My Soul 03 Soul Waver - Sospesa 04 Contro Vento 05 Ricomincio Da Qui 06 Come Foglie 07 Feeling Better 08 Thoughts And Clouds 2013 - RICREAZIONE (SANREMO EDITION) Tracklist: 01. Grovigli (3:39) 02. Tre Cose (5:01) 03. Il Tempo Non Inganna (4:30) 04. Cosa Hai Messo Nel Caffe (3:52) 05. Glamour (4:27) 06. Medusa (3:24) 07. Niente (5:03) 08. The Morns Are Meeker Than They Were (1:57) 09. Mars (5:45) 10. Shine (3:28) 11. Neve Casomai (Un Amore Straordinario) (3:51) 12. E Se Poi (4:43) 13. Something Is Changing (4:21) 14. Guess What??? (4:30) 15. Occasionale (3:23) 16. Glamour (Alternative Version) [Bonus Track] (3:53) 17. Dear (Medusa) [Bonus Track] (3:24) 2015 - NAIF TRACKLIST: 01. Lentissimo [3:30] 02. Senza fare sul serio [3:34] 03. Tempesta [3:36] 04. Blu [3:14] 05. Ansia da felicità (sonntag living) [3:50] 06. Cose che ho capito di me (?) [3:11] 07. Adesso e qui (nostalgico presente) [3:51] 08. Dimentica domani [4:13] 09. Non detto [3:59] 10. Chiedimi se [2:50]
Language:
| Size: 1.71 GB | Seed: 161 | Leech: 46
Description:
Language:
| Size: 1.76 GB | Seed: 161 | Leech: 37
Description:
Dexter è una serie televisiva statunitense prodotta dal 2006 al 2013 e trasmessa in prima visione negli Stati Uniti da Showtime. La storia ruota intorno al personaggio di Dexter Morgan, all'apparenza un tranquillo e metodico tecnico della polizia scientifica di Miami, in realtà un feroce e spietato serial killer, che però agisce seguendo un proprio rigoroso codice: uccidere soltanto criminali che sono sfuggiti alla giustizia. La serie è basata (solo per quanto riguarda la prima stagione) sul romanzo La mano sinistra di Dio di Jeff Lindsay. Esistono anche altri libri sul personaggio, sempre dello stesso autore, che seguono però una diversa continuity rispetto alla serie. L'ottava e ultima stagione della serie televisiva Dexter è stata trasmessa in prima visione assoluta negli Stati Uniti dal canale via cavo Showtime dal 30 giugno al 22 settembre 2013. In Italia, la stagione è andata in onda in prima visione satellitare su Fox Crime, canale a pagamento della piattaforma Sky, dal 13 settembre al 29 novembre 2013; in chiaro, è stata trasmessa da Rai 4 dal 10 settembre al 15 ottobre 2014. Geoff Pierson e Aimee Garcia entrano a far parte del cast principale. nº Titolo originale Titolo italiano Prima TV USA Prima TV Italia 1 A Beautiful Day Una splendida giornata 30 giugno 2013 13 settembre 2013 2 Every Silver Lining... Il rovescio della medaglia 7 luglio 2013 20 settembre 2013 3 What's Eating Dexter Morgan? Sensi di colpa 14 luglio 2013 27 settembre 2013 4 Scar Tissue A metà dell'opera 21 luglio 2013 4 ottobre 2013 5 This Little Piggy Questo porcellino 28 luglio 2013 11 ottobre 2013 6 A Little Reflection Un momento di riflessione 4 agosto 2013 18 ottobre 2013 7 Dress Code Dress code 11 agosto 2013 25 ottobre 2013 8 Are We There Yet? Siamo già arrivati? 18 agosto 2013 1º novembre 2013 9 Make Your Own Kind of Music La colonna sonora della tua vita 25 agosto 2013 8 novembre 2013 10 Goodbye Miami Addio Miami 8 settembre 2013 15 novembre 2013 11 Monkey in a Box Caccia all'uomo 15 settembre 2013 22 novembre 2013 12 Remember the Monsters? Ricorda i mostri 22 settembre 2013 29 novembre 2013
Language:
| Size: 348.03 MB | Seed: 161 | Leech: 51
Description:
La storia inizia con i due fratelli gemelli Brandon (Jason Priestley) e Brenda (Shannen Doherty) Walsh che con i genitori si trasferiscono da Minneapolis a Beverly Hills e si trovano di fronte ad un mondo nuovo, una nuova scuola, l'esclusivo West Beverly High School, e nuove amicizie. Qui i Walsh si integrano presto nella high society, pur rimanendo con i piedi per terra e non perdendo mai le loro radici medio borghesi. Tra gli studenti del West Beverly c'è la bella e popolare Kelly Taylor (Jennie Garth), ragazza fragile con una famiglia disastrata (la madre cambia continuamente compagno), un passato di anoressia e droghe ed un futuro pieno di incertezze. Il rapporto tra Kelly e Brenda è subito di amore/odio, alternando momenti di grande amicizia ad altri di aspro e aperto contrasto. Questi ultimi si acuiranno quando le due si troveranno a contendersi il bel Dylan McKay (Luke Perry), ragazzo ricco e di mondo che non riesce a stare lontano dai guai. Voci dal set circolate in quegli anni volevano Jennie Garth e Shannen Doherty "nemiche" anche nella vita reale, con la Doherty spesso dipinta come una "bad girl" che funestava le riprese con capricci da diva, ritardi e assurde pretese. Di fatto, Shannen abbandonerà la serie alla fine della quarta stagione e il
Language:
| Size: 1.84 GB | Seed: 161 | Leech: 78
Description:
Every child comes into the world full of promise, and none more so than Chappie: he is gifted, special, a prodigy. Like any child, Chappie will come under the influence of his surroundings – some good, some bad – and he will rely on his heart and soul to find his way in the world and become his own man. But there's one thing that makes Chappie different from anyone else: he is a robot. The first robot with the ability to think and feel for himself. His life, his story, will change the way the world looks at robots and humans forever. Rated: R (for violence, language and brief nudity) Genre: Action / Crime / Sci-Fi Directed by: Neill Blomkamp Written by: Terri Tatchell, Neill Blomkamp Release Date: Mar 06, 2015 (USA) Runtime: 120 minutes Studio: Sony Pictures Site Web: Official Site / Facebook / Twitter / Instagram CAST CHAPPIE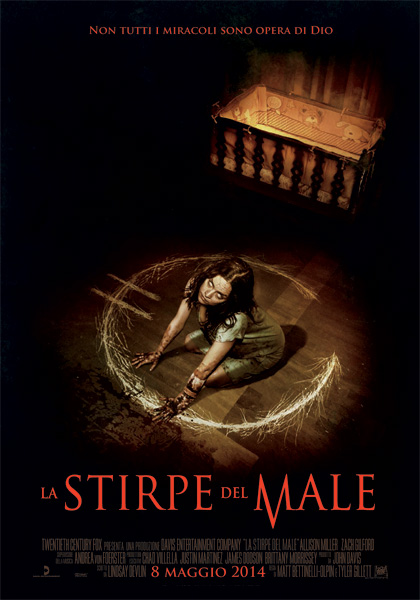 Language:
| Size: 1.37 GB | Seed: 161 | Leech: 6
Description:
Titolo originale: Devil's Due Nazione: U.S.A. Anno: 2014 Genere: Horror Durata: 89' Regia: Matt Bettinelli-Olpin, Tyler Gillett Sito ufficiale: www.devilsduemovie.com Cast: Allison Miller, Zach Gilford, Sam Anderson, Roger Payano, Vanessa Ray, Bill Martin Williams, Geraldine Singer, Julia Denton Produzione: Davis Entertainment, Twentieth Century Fox Film Corporation Distribuzione: Twentieth Century Fox Data di uscita: 08 Maggio 2014 (cinema) Trama: Una coppia di novelli sposi, dopo il matrimonio, parte per il viaggio di nozze, durante il quale, una notte succede qualcosa che i due hanno, però, completamente rimosso dalla loro mente. Poco tempo dopo, durante la gravidanza della ragazza, il marito inizia a notare degli strani comportamenti... Risoluzione: 656 x 352 Parole chiave: horror
Language:
| Size: 1.22 GB | Seed: 161 | Leech: 2
Description:
Título original One Chance Año 2013 Duración 103 min. País [Reino Unido] Reino Unido Director David Frankel Guión Justin Zackham Música Theodore Shapiro Fotografía Florian Ballhaus Reparto James Corden, Julie Walters, Colm Meaney, Mackenzie Crook, Jemima Rooper, Alexandra Roach, Simon Cowell, Kathryn Drysdale, Dilyana Bouklieva, Valeria Bilello, Trystan Gravelle, Sion Tudor Owen, Alex Macqueen, Miriam Lucia, Stanley Townsend Productora Relevant Entertainment / Syco Television Género Comedia. Drama | Comedia dramática. Biográfico. Música. Televisión Sinopsis Película biográfica sobre la historia de Paul Potts, un tímido dependiente por el día y un cantante de ópera de aficionado por la noche, que se convierte en un artista de éxito tras ganar el concurso "Britain s Got Talent" en 2007. Relaccionados
Language:
| Size: 1.34 GB | Seed: 161 | Leech: 54
Description:
Título: Horns Título original: Horns País: USA, Canadá Estreno en USA: 31/10/2014 Estreno en España: 04/06/2015 Productora: Mandalay Pictures, Red Granite Pictures Director: Alexandre Aja Guión: Keith Bunin Reparto: Daniel Radcliffe, Juno Temple, Joe Anderson, Kelli Garner, Max Minghella, James Remar, Heather Graham, Sabrina Carpenter, David Morse, Kathleen Quinlan, Dylan Schmid, Kendra Anderson, Laine MacNeil, Mitchell Kummen, Christine Willes Calificación: No recomendada para menores de 18 años Género: Fantástico. Thriller. Romance | Sobrenatural. Comedia de terror. Venganza SINOPSIS: Acusado del brutal asesinato de su novia de toda la vida (Juno Temple), un hombre (Daniel Radcliffe) que vive en una pequeña ciudad se despierta una buena mañana y descubre que le crecen un par de cuernos en la cabeza. Relaccionados
Language:
| Size: 1.63 GB | Seed: 161 | Leech: 5
Description:
Descripción: Título: La conspiración del silencio Título original: Im Labyrinth des Schweigens (Labyrinth of Lies) País: Alemania Estreno en USA: 25/09/2015 Estreno en España: 23/01/2015 Lanzamiento en DVD (alquiler): 13/05/2015 Estreno en VOD: 15/05/2015 Productora: Beta Film Director: Giulio Ricciarelli Guión: Elisabeth Bartel, Giulio Ricciarelli Reparto: Alexander Fehling, André Szymanski, Friederike Becht, Johannes Krisch, Hansi Jochmann, Johann von Bülow, Robert Hunger-Bühler, Lukas Miko, Gert Voss, Lisa Martinek, Robert Mika, Tim Williams, Thomas Hessdörfer, Hartmut Volle, Mathis Reinhardt Calificación: No recomendada para menores de 12 años Género: Drama | Basado en hechos reales. Drama judicial. Nazismo. II Guerra Mundial. Años 60 SINOPSIS: Frankfurt, 1958. El joven fiscal Johann Radmann intenta abrirse camino en la fiscalía, siempre a la caza de casos más emocionantes que las infracciones de tráfico que acostumbran a encomendarle. Un periodista le pone sobre la pista de una trama muy oscura: algunas de las más altas esferas del gobierno están involucradas en una conspiración por ocultar crímenes cometidos por los nazis durante la Segunda Guerra Mundial. Con la ayuda de un superviviente de un campo de concentración llamado Simon Kirsch, Radmann y Thomas Gnielka trabajan mano a mano para encontrar pruebas que vinculen a miles de soldados de las SS (que ahora ocupan cargos de gran importancia en la Administración) con las
Language:
| Size: 1 GB | Seed: 161 | Leech: 38
Description:
Goat Simulator-DOGE Genre: Action (Shooters, MMO FPS, TPS), Simulation (Sports) Platform: Windows Multiplayer: No Year: 2014 Type of publication: Language of the game: EN Crack: Available Description : Goat Simulator is the latest in goat simulation technology, bringing next-gen goat simulation to YOU. You no longer have to fantasize about being a goat, your dreams have finally come true! WASD to write history. Gameplay-wise, Goat Simulator is all about causing as much destruction as you possibly can as a goat. It has been compared to an old-school skating game, except instead of being a skater, you're a goat, and instead of doing tricks, you wreck stuff. Destroy things with style, such as doing a backflip while headbutting a bucket through a window, and you'll earn even more points! Or you could just give Steam Workshop a spin and create your own goats, levels, missions, and more! When it comes to goats, not even the sky is the limit, as you can probably just bug through it and crash the game. FEATURES You can be a goat Get points for wrecking stuff – brag to your friends that you're the alpha goat Steam Workshop support – make your own goats, levels, missions, game modes, and more! MILLIONS OF BUGS! We're only eliminating the crash-bugs, everything else is hilarious and we're keeping it In-game physics that spazz out all the time Seriously look at that goat's neck You can be a goat System requirements: Minimum: OS: Windows XP (SP3), Windows Vista (SP2), Windows 7, Windows 8 Processor: Intel Core 2 Duo, AMD Athlon X2, or equal at 2.0 GHz or better Memory: 2 GB RAM Graphics: DirectX 9.0c-compatible, SM 3.0-compatible DirectX: Version 9.0c Hard Drive: 2 GB available space Sound Card: DirectX 9.0c-compatible, 16-bit Recommended: OS: Windows 7 or Windows 8 Processor: QuadCore 2.0 GHz + Memory: 4 GB RAM Graphics: DirectX 9.0c-compatible, SM 3.0-compatible, 512MB VRAM+; NVIDIA GeForce 8800 GTS or better DirectX: Version 9.0c Hard Drive: 2 GB available space Sound Card: DirectX 9.0c-compatible, 16-bit Size: 1 GB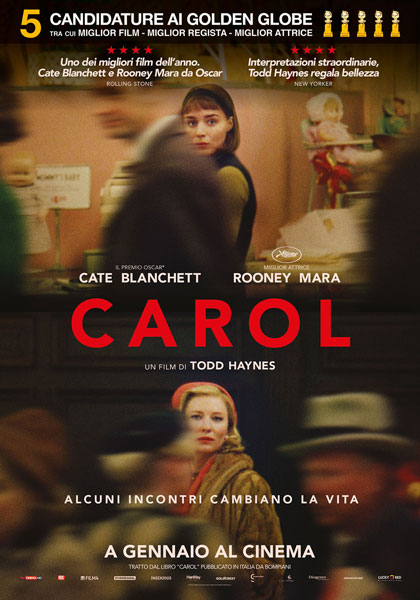 Language:
| Size: 1.46 GB | Seed: 161 | Leech: 94
Description:
Titolo originale: Carol Nazione: Regno Unito, U.S.A. Anno: 2015 Genere: Drammatico Durata: 118' Regia: Todd Haynes Sito ufficiale: www.carolfilm.com Cast: Rooney Mara, Cate Blanchett, Kyle Chandler, Sarah Paulson, Cory Michael Smith, Jake Lacy, Carrie Brownstein, John Magaro, Jayne Houdyshell, Kevin Crowley Produzione: Film4, Killer Films, Number 9 Films Data di uscita: Cannes 2015 05 Gennaio 2016 (cinema) Trama: Nella New York dei primi anni del 1950, Therese Belivet lavora in un grande magazzino di Manhattan quando incontra per la prima volta Carol Aird, una donna più matura intrappolata in un matrimonio in crisi. Tra di loro nasce immediatamente un legame che piano piano si approfondisce. Quando il marito di Carol scopre la relazione della moglie con Therese, si vendica cercando di dimostrare la sua incompetenza come madre. Il confronto sarà inevitabile quando le due donne decideranno di lasciarsi alle spalle le rispettive esistenze…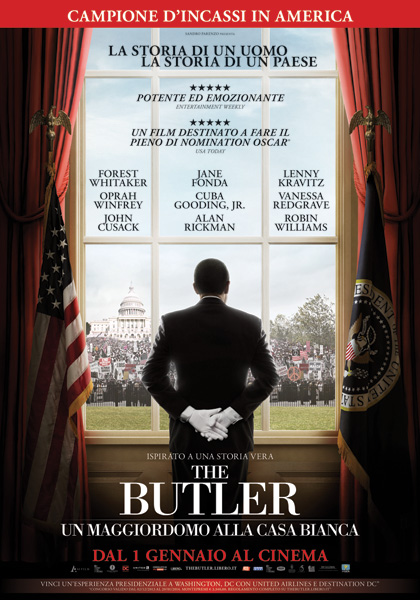 Language:
| Size: 3.7 GB | Seed: 161 | Leech: 66
Description:
Titolo originale: The Butler Nazione: U.S.A. Anno: 2013 Genere: Biografico, Drammatico Durata: 132' Regia: Lee Daniels Sito ufficiale: www.weinsteinco.com/sites/leedanielsthebutler Cast: Forest Whitaker, David Banner, Michael Rainey Jr., LaJessie Smith, Mariah Carey, Alex Pettyfer, Vanessa Redgrave, Aml Ameen, Robin Williams Produzione: Follow Through Productions, Salamander Pictures, Laura Ziskin Productions, Lee Daniels Entertainment, Pam Williams Productions, Windy Hill Pictures Data di uscita: 01 Gennaio 2014 (cinema) Trama: Il film racconta la tenacia e la determinazione di un uomo, la nascita di una nazione e la forza della famiglia. Attraverso lo sguardo e le emozioni di Cecil Gaines (Forest Whitaker) si ripercorrono gli eventi e i cambiamenti della scena socio-politica americana: dall'assassinio di John F. Kennedy e di Martin Luther King, ai movimenti dei Freedom Riders e delle Black Panther, dalla Guerra del Vietnam allo scandalo del Watergate. The Butler - Un Maggiordomo alla Casa Bianca è il film del momento negli Stati Uniti. Vero e proprio fenomeno di costume, con oltre 115 milioni di dollari incassati ha incantato pubblico e critica. Parole chiave: biografico drammatico
Language:
| Size: 299.97 MB | Seed: 161 | Leech: 15
Description:
Stagione 7/7 Episodi: 22 Italia: 14/04/2016 al (In Corso) Usa: 08/10/2015 al 13/05/2016 GENERE: Fantasy IDEATORE: Kevin Williamson ATTORI: Paul Wesley, Ian Somerhalder, Katerina Graham, Candice Accola, Zach Roerig, Matthew Davis, Michael Malarkey, Michael Trevino, Nina Dobrev, Steven R. McQueen, Joseph Morgan, Torrey DeVitto, Daniel Gillies, Claire Holt, Sara Canning, Kayla Ewell ANNO: 2009 PAESE: USA PRODUZIONE: Warner Bros. Television DURATA: 45 Min STATO: In Lavorazione Elena Gilbert è una delle studentesse più belle e popolari del liceo di Mystic Falls. Nonostante questo, lei e il fratello Jeremy attraversano un momento difficile in seguito alla tragica morte dei genitori. Adottati dalla zia, i due cercano di tirare avanti. Dopo aver scoperto che l'amica Bonnie discende da una stirpe di streghe, Elena resta colpita dal fascino dall'ultimo arrivato al liceo, Stefan Salvatore, il quale nasconde uno spaventoso segreto: è un vampiro. 11. Cose che abbiamo perduto nell'incendio - Things We Lost in the Fire
Language:
| Size: 1.24 GB | Seed: 161 | Leech: 69
Description:
Title: Starcrawlers Genre: Action (Shooters, MMO FPS, TPS) Platform: Windows Multiplayer: No Year: 2016 Type of publication: Language of the game: EN Crack: Description : StarCrawlers this cosmic adventure role-based first-person dungeon crawler genre with procedurally-generated game world in which the levels, enemies, events and objects are created randomly. System requirements: Minimum system requirements: Windows: Windows 7 or later Processor: 2.2Ghz Dual Core Graphics: 512 MB Dedicated VRAM DirectX: Version 9.0c Hard Drive: 2 GB available space Size: 1.3 GB
Language:
| Size: 90.73 MB | Seed: 161 | Leech: 82
Description:
Language:
| Size: 1.36 GB | Seed: 161 | Leech: 23
Description:
.: SCHEDA :. GENERE: Commedia ANNO: 2016 DURATA: 85 Min REGIA: Walter Nestola ATTORI: Sergio Friscia, Walter Nestola, Lorena Noce, Guido Cerniglia SCENEGGIATURA: Guido Cerniglia, Walter Nestola MUSICHE: Loriana Lana PRODUZIONE: Studio Chirco Edizioni Musicali e Cinema - Crema DISTRIBUZIONE: Studio Chirco Edizioni Musicali e Cinema - Crema PAESE: Italia .: TRAMA :. Il film narra la storia di un pescatore salentino che, quotidianamente, si reca a pesca con la sua barca per appagare il suo desiderio di relax e quel senso di pace che lo pervade quando è in mezzo al mare. Per uno strano caso del destino un giorno si addormenta e quando si risveglia si rende conto di trovarsi nelle acque siciliane. In questa terra assolata avrà modo di conoscere Salvo, un giovane che si appresta a prendere coscienza della sua vita futura, e si renderà testimone di un omicidio che tingerà di giallo la sua permanenza sull'isola. Tutto sembra indirizzarsi verso un finale tragico, ma un colpo di scena lo rende invece grottesco e comico, dai risvolti decisamente romantici.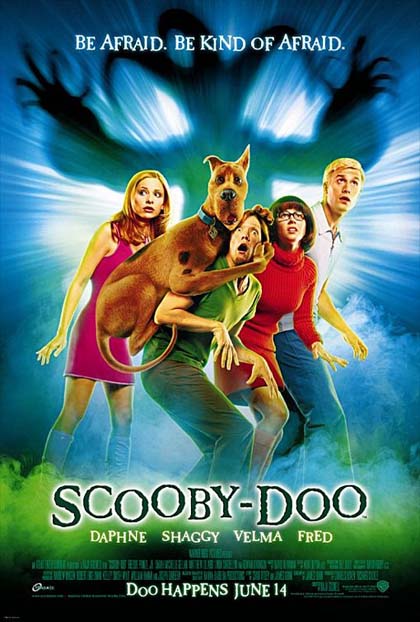 Language:
| Size: 3.05 GB | Seed: 162 | Leech: 90
Description:
Titolo originale: Scooby-Doo Nazione: Usa Anno: 2002 Genere: Avventura/Fantastico Durata: Regia: Raja Gosnell Sito ufficiale: www.scoobydoo.com Cast: Matthew Lillard, Freddie Prinze Jr., Sarah Michelle Gellar, Linda Cardellini, Rowan Atkinson, Isla Fisher Produzione: Atlas Entertainment Distribuzione: Warner Bros Uscita prevista: 28 Giugno 2002 (cinema) Trama: Scooby-Doo e la sua banda, in versione carne ed ossa, sono stati chamati per salvare il mondo. Parole chiave: avventura
Language:
| Size: 919.53 MB | Seed: 162 | Leech: 83
Description:
Sono passati quattro mesi dalla scomparsa di Damon e Bonnie, su Mystic Falls grava ancora l'incantesimo dei Viaggiatori, Alaric intanto conosce l'insegnate di medicina di Elena, la dottoressa Jo Laughlin, con la quale inizia a uscire. Damon e Bonnie, dopo la scomparsa dell'altra parte, si ritrovano in una dimensione sconosciuta, insieme a uno stregone malvagio di nome Kai, la dimensione fu creata per lui come punizione per i suoi crimini. Grazie all'aiuto di Bonnie e della sua magia, Damon riesce a far ritorno a casa, anche Kai riesce a fuggire. Damon spera di ricostruire la sua relazione con Elena, ma scopre che Alaric le ha tolto ogni ricordo dell'amore che provava per lui, dato che Elena non riusciva a gestire il dolore della sua perdita. Enzo decide di ditruggere la vita di Stefan, per prima cosa uccide la sua ragazza Ivy, trasformandola in un vampiro. Ivy muore a causa del cacciatore di vampiri Tripp Cooke, il quale rapisce Damon e Enzo. Stefan e Alaric li salvano, ma Alaric finisce nel confine di Mystic Falls, rischiando di morire, ma Jo gli salva la vita, e Alaric ritorna umano. Damon, Alaric e gli altri scoprono che Jo è la sorella gemella di Kai, e che i due sono i fratelli maggiori di Liv e Luke. L'obbiettivo di Kai è quello di diventare il leader della congrega Gemini, e ciò avverrà solo quando ucciderà Jo, assorbendo il suo potere magico. Kai, inoltre, libera Mystic Falls dall'incantesimo dei Viaggiatori assorbendo la loro magia, ottenendo così un potere enorme.
Language:
| Size: 9.03 MB | Seed: 162 | Leech: 17
Description:
Iperius Backup is the perfect software to get the advantages of the many cloud storage services offered by well-known providers like Google or Microsoft. With a single application you will be able to easily save your files offsite to Google Drive, Dropbox or Microsoft SkyDrive. This backup task can be configured with a few clicks, and the result of this is the full security of automatic online backups, compressed and protected by an AES 256-bit encryption. Iperius Backup uses the most advanced Windows drive imaging technology, that allows to copy the whole operating system with a fast and incremental backup (block-level backup). Iperius Backup can create full disk images, allowing to recover a server system in minutes (bare-metal restore). You can also restore individual files, mount the VHD image file, and restore the system to a dissimilar hardware (hardware independent restore). Iperius Backup is an advanced and affordable tape backup software for Windows Server 2008 and Windows Server 2012. Iperius is one of the best tape backup software: extremely easy and quick to setup, reliable, fast, and with flexible recovery features. Iperius Backup supports any tape drive, starting from the common HP DAT 72 USB or SCSI, to AIT, DLT and SDLT, and up to the powerful and high-capacity LTO 5 and LTO 6 devices, that allows to back up several terabytes.
Language:
| Size: 2.14 GB | Seed: 162 | Leech: 76
Description:
The Legend Of Heroes Trails In The Sky Genre: Role-playing (RPG) Platform: Windows Multiplayer: No Year: 2014 Type of publication: Language of the game: EN Crack: Available Description : please help seed. ------------- Bonus content included for FREE with purchase: - 12 concept artworks - 9 avatars - 14 wallpapers - 8 character sketches ------------------ What's cool about it: - Classic JRPG with over 50 hours of gameplay, strategic turn-based combat, and countless side-quests. - A vast world where every NPC has a name and personality, every town has its own unique politics and economic concerns, and no detail is ever trivial. - Widescreen and USB gamepad support, selectable difficulty and new game+ features. Overview: Modern society owes much to a mystical technology known as "orbal energy." Fifty years ago, during what's come to be known as the "Orbal Revolution," the invention of this technology and the "orbments" developed from it led to a period of rapid human advancement, birthing innovations of all shapes and sizes -- not the least of which was the airliner, or "orbalship" industry. Although the positive impact of this revolution is obvious, every coin has a flipside; for every beneficial device developed with these new materials, so too were advanced weapons and other implements of war. Thus, the land became mired with turmoil, and remains in such a state even now. Enter, the bracers: an organization established to serve as police and intermediaries alike, holding above all else the peace and safety of the lands under their jurisdiction. Whenever a citizen is in need of assistance, he or she may place a request at the local Bracer Guild -- and be it monster extermination, crime prevention or even peace talks among warring nations, the bracers will do whatever they can to resolve the matter cleanly and efficiently. Some matters require a gentler touch than others, however. When an orbalship transporting a legendary "S-rank" bracer named Cassius Bright suddenly goes missing, said bracer's daughter, Estelle, and adoptive son, Joshua, must join forces in search of him across the entire Kingdom of Liberl. And what they find along the way could change both of their lives forever... Hailed as one of the largest, longest and most meticulously detailed turn-based JRPG series of all time, this first chapter in the ongoing Trails saga sets the stage for what's quickly become Ys developer Nihon Falcom's most popular and best-selling franchise in their entire 30+ year history. Introducing people, places, ideas, events and lore that rival in complexity those of even the most highly-regarded fantasy epics in literature, the care and attention given to each and every NPC, location and historical in-game event is what sets The Legend of Heroes: Trails in the Sky apart from its contemporaries. Come join Estelle, Joshua, Scherazard, Olivier and the rest of the cast as they uncover the secret underbelly of Liberl in their first 50+ hour masterpiece, and see what Japanese gamers have been raving about for over ten years. System requirements: Size: 1.57 GB
Language:
| Size: 172.92 MB | Seed: 162 | Leech: 6
Description:
Language:
| Size: 7.7 GB | Seed: 162 | Leech: 39
Description:
Title: Captain America Civil War (2016) 1080p BDRip Country: USA Region: Hollywood movies Genre: Action, Adventure, Sci-Fi Duration: 02:27:00 Year: 2016 Language: EN Subtitle: English Director: Anthony Russo, Joe Russov Cast: Chris Evans, Robert Downey Jr., Scarlett Johansson Description: Political interference in the Avengers' activities causes a rift between former allies Captain America and Iron Man. Rating: Quality: Blu-Ray Disc Format: MKV Video codec: 7000 Kbps, 1920*816 (2.35:1), 23.976 fps, x264
Language:
| Size: 259.07 MB | Seed: 162 | Leech: 95
Description: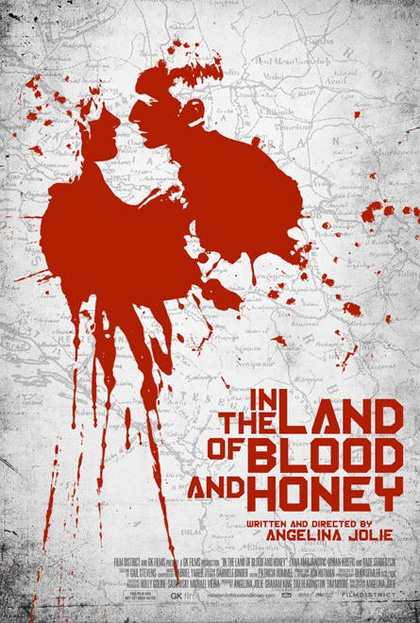 Language:
| Size: 1.81 GB | Seed: 163 | Leech: 70
Description:
Titolo originale: In the Land of Blood and Honey Nazione: U.S.A. Anno: 2011 Genere: Romantico, Guerra Durata: 126' Regia: Angelina Jolie Sito ufficiale: Cast: Rade Serbedzija, Branko Djuric, Nikola Djuricko, Jasna Beri, Goran Kostic, Zana Marjanovic, Goran Jevtic, Dolya Gavanski Produzione: GK Films Data di uscita: Berlino 2012 2012 (cinema) Trama: La pellicola racconta la storia d'amore tra un uomo e una donna sullo sfondo della guerra in Bosnia Erzegovina. Prima della guerra Danijel era un poliziotto ed aveva una relazione con Ajla, bosniaca musulmana. Diverso tempo dopo, l'uomo arruolato nell'esercito serbo bosniaco guidato dal padre, ritrova la donna quando, durante un'operazione militare, le sue truppe la portano via dall'appartamento che divideva con la sorella... Risoluzione: 1024 x 436 (#undef#) Parole chiave: romantico guerra
Language:
| Size: | Seed: 163 | Leech: 40
Description:
Windows 7 Sp1 Tutte le Edizioni MSDN dvd x86 x64 Update 31.10.2014 (ITA) ISO avviabile contenente tutte le edizioni di Windows 7 x86 e x64 Sp1 in Italiano (no edizione Enterprise), realizzata con dvd MSDN originali. Include: * Windows 7 Starter Edition x86 (32bit) * Windows 7 Home Basic Edition x86 (32bit) * Windows 7 Home Premium Edition x86 (32bit) * Windows 7 Professional Edition x86 (32bit) * Windows 7 Ultimate Edition x86 (32 bit) * Windows 7 Home Basic Edition x64 (64bit) * Windows 7 Home Premium Edition x64 (64bit) * Windows 7 Professional Edition x64 (64 bit) * Windows 7 Ultimate Edition x64 (64bit) [ Dimensioni: 3.94 GB ] Nota: Il menù di scelta che appare all'avvio consente di scegliere, eventualmente, se avviare il ripristino del sistema nella modalità a 64 bit: è sufficiente selezionare la voce x64 Recovery Mode e premere il tasto Invio. Update: * ISO (2) dimensioni x86 1.24 GB - x64 2.10 GB, vanno bene per qualsiasi pc, contenenti gli aggiornamenti al 31.10.2014 da masterizzare su CD, o DVD, avviate "UpdateInstaller.exe". * In questo modo aggiornate il Sistema Operativo velocemente senza usare l update di Windows e vi rimane. * Vantaggio: la distro vi sta su DVD da 4.7 GB (spazio occupato 4.037 GB) Nota Update: Dopo l'avvio dell'installazione degli aggiornamenti, arrivati alla fase di "Listing ids of installed updates", il computer potrebbe rimanere fermo per svariati minuti in base al pc che avete, non interrompete la procedura. Nel corso dei vari aggiornamenti, potrebbe chiedervi di riavviare il computer, più volte, per poi rilanciare il processo nuovamente. Se gli aggiornamenti sono già installati, si limiterà ad aggiungere solo quelli mancanti, al termine delle operazioni riavviate il computer in modo che l'installazione e la configurazione si possa completare senza problemi. La distro è originale, nulla è stato toccato quindi dovete avere il vostro seriale "in base al Sistema Operativo scelto" per attivarla entro 30 gg. Requisiti di sistema: Processore a 32 bit (x86) o a 64 bit (x64) da 1 GHz o più veloce 1 GB di RAM (32 bit) o 2 GB di RAM (64 bit) 16 GB di spazio disponibile su disco rigido (32 bit) o 20 GB (64 bit) Scheda grafica DirectX 9 con driver WDDM 1.0 o superiore Win7_Sp1_x86_x64_Full_ITA MD5: 951254da694e5e8c5f2ab18d78e40851 SHA1: 38ffe87e3843c175e57b7baa1b0a736afa391e5d