Language:
| Size: 652.76 MB | Seed: 134 | Leech: 94
Description:
Shelter 2-FLT Genre: Simulation (Sports) Platform: Windows Multiplayer: No Year: 2015 Type of publication: Language of the game: EN Crack: Available Description : The beauty of nature goes hand in hand with its unforgiving rawness. That is central in Shelter 2, and one of the reasons we chose to make a game about a Lynx. They are in middle of the food chain, and there are far more vicious things out on the cold tundra. The game follows the life of a mother lynx, starting as a pregnant animal, giving birth and continuing in to a journey of parenthood where nurturing her cubs is paramount for survival. Shelter 2 includes more elaborate gameplay features than its predecessor, such as stamina, different types of movements, jumps and a variety of prey to kill. Besides hunting there are several maternal and hunting features, such as calling the cubs closer, smell for prey, making sure they drink water from rivers and lifting and carrying your cubs from harm's way. Environments in Shelter 2 are much bigger than it's predecessor and allow a lot more freedom than ever before, allowing players to find favorite spots to return to. This time weather and seasons change, harsh winters and bloomy summers awaits you! The music is once again presented by Retro Family, awarded for their work on the Pid Soundtrack, and the visuals have been reinvented by adding dense atmosphere and lighting to the patterned graphical art-style. Installation Information: * Burn or mount * Install * Play the game System requirements: Size: 652 MB
Language:
| Size: 2.69 GB | Seed: 134 | Leech: 51
Description:
Battlefield 2 - Multiplayer and Singleplayer Genre: Action (Shooters, MMO FPS, TPS) Platform: Windows Multiplayer: No Year: Type of publication: Language of the game: EN Crack: Available Description : FOR WINDOWS ONLY Included: Battlefield 2 (v1.50) Battlefield 2: Euro Forces Battlefield 2: Armored Fury About the upload: This is a cracked version of Battlefield 2 (version 1.50). There are some specific things to do when you install it, but the included readme explains it all. I really recommend reading the readme (something most people don't, probably because it usually contains a lot of bs) Since the official multiplayer support by GameSpy for this game is dead, because GameSpy is gone you need to "update" it manually first to be able to play online. In the Revive Multiplayer folder you'll find everything you need to do so. To play the multiplayer register an account for free here. It's the only way to still play online, but it's definitely worth it. By the way, this is one of the last ways to still play this fantastic game. EA stopped selling it on Origin, and Steam also stopped selling copies. The only legal way to still obtain a copy is buying a hardcopy on Amazon for example, but those are also hard to come by these days, expecially with a working serial key. Sad to see EA is no longer supporting one of their best releases ever. About the game: In Battlefield 2, players will choose to fight for one of three military superpowers: the United States, the Chinese, or the newly formed Middle East Coalition. Armed with the latest modern weaponry, players can take control of any of the game's 30+ vehicles to engage in major conflicts with over 64 players in some of the largest online battles on the PC. Additionally, persistent character growth allows players to rise through the ranks and attain the ultimate rank of General. With more than 2 million copies sold, this proven classic brings the intensity and excitement of Battlefield 1942™ into the modern era with enhanced team play and the latest, most technologically advanced vehicles and weapons systems available to man. System requirements: Size: 2.69 GB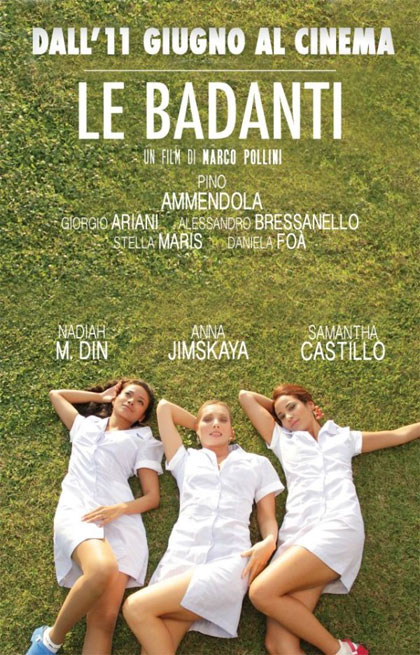 Language:
| Size: 1.25 GB | Seed: 134 | Leech: 58
Description:
Titolo originale: Le badanti Nazione: Italia Anno: 2015 Genere: Commedia Durata: 105' Regia: Marco Pollini Cast: Anna Jimskaya, Alessandro Bressanello, Nadiah m Din, Samantha Castillo, Pino Ammendola, Stella Maris, Daniela Foà , Cristina Chiaffoni, Bruno Furini, Fulvio Musco Produzione: Ahora ! Film Data di uscita: 11 Giugno 2015 (cinema) Trama: Lola (Samantha Castillo), Carmen (Nadiah M.Din) e Irina (Anna Jimskaya), arrivano in Italia in cerca di un futuro migliore e dopo diversi episodi di invidie, violenze e soprusi, decidono di cambiare vita e si trasferiscono nella provincia veronese per lavorare alla Casa di Cura "Villa Bella". Iniziano a diventare amiche tra di loro e ad instaurare un rapporto con gli anziani. Un lavoro all'apparenza duro e non appagante come quello delle badanti, per loro diventa una missione di vita. Qui le ragazze si trasformeranno e, superate le difficoltà iniziali, si dedicheranno totalmente alla casa di cura, tanto da doverla salvare dalle mani del direttore truffatore. Parole chiave: commedia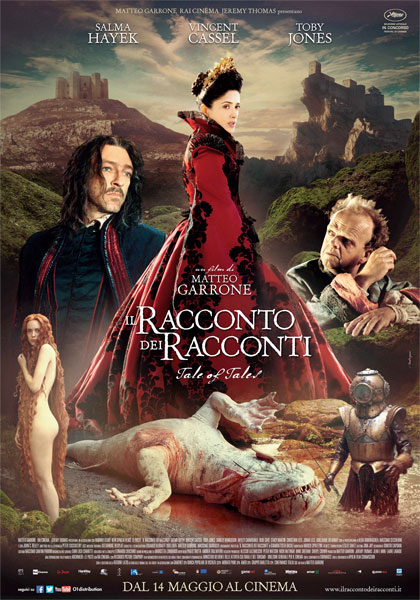 Language:
| Size: 7.49 GB | Seed: 134 | Leech: 33
Description:
Titolo originale: The Tale of Tales Nazione: Italia, Francia, Regno Unito Anno: 2015 Genere: Drammatico Durata: 125' Regia: Matteo Garrone Cast: Salma Hayek, Vincent Cassel, John C. Reilly, Toby Jones, Shirley Henderson, Hayley Carmichael, Bebe Cave, Stacy Martin, Guillaume Delaunay, Alba Rohrwacher Produzione: Archimede, Le Pacte, Rai Cinema, Recorded Picture Company Data di uscita: Cannes 2015 14 Maggio 2015 (cinema) Trama: C'era una volta un regno… anzi tre regni vicini e senza tempo, dove vivevano, nei loro castelli, re e regine, principi e principesse. Un re libertino e dissoluto. Una principessa data in sposa ad un orribile orco. Una regina ossessionata dal desiderio di un figlio. Accanto a loro maghi, streghe e terribili mostri, saltimbanchi, cortigiani e vecchie lavandaie sono gli eroi di questa libera interpretazione delle celebri fiabe di Giambattista Basile. La Regina di Selvascura è disperata perché non riesce ad avere un figlio, e a nulla valgono i tentativi del Re di distrarla, invitando a corte artisti di strada e circensi... Parole chiave: drammatico
Language:
| Size: 81.04 MB | Seed: 133 | Leech: 12
Description:
Album Jul My World Tracklist # Titre Album Durée 1 Amnésia Jul My World 3:41 2 Dans la légende Jul My World 2:59 3 Encore des paroles ft Julie Gonzalez Jul My World 3:00 4 Il me faut des billets Jul My World 3:16 5 Comme d'hab ft Alonzo Jul My World 3:05 6 En Y Jul My World 3:34 7 Dans l'appart Jul My World 3:19 8 Pour les taulards Jul My World 2:54 9 Mamasita Jul My World 3:08 10 Ghost Rider Jul My World 3:21 11 Dans le futur Jul My World 3:35 12 C'est réel Jul My World 3:05 13 La gâchette ft Houari Jul My World 2:16 14 Lova Jul My World 3:16 15 Mama Jul My World 2:56 16 Ne m'en voulez pas Jul My World 3:10 17 Wesh alors Jul My World 4:01 18 Ils m'ignorent Jul My World 2:26 19 Pour les vaillants Jul My World 3:43 20 En place ft A-Deal Jul My World 2:35 21 Mercé ft Benjamin Mendy et Medhi Jul My World 4:15
Language:
| Size: 743.87 MB | Seed: 133 | Leech: 54
Description:
The Keeping Room is a 2014 American action thriller film directed by Daniel Barber and written by Julia Hart. The film stars Brit Marling, Hailee Steinfeld, Muna Otaru, Sam Worthington, Amy Nuttall, and Ned Dennehy. It was screened in the Special Presentations section of the 2014 Toronto International Film Festival. The film was in a limited release in the United States on September 25, 2015, by Drafthouse Films. Left without men in the dying days of the American Civil War, three Southern women—two sisters and one African-American slave—must fight to defend their home and themselves from two rogue soldiers who have broken off from the fast-approaching Union Army.
Language:
| Size: 55.98 MB | Seed: 133 | Leech: 5
Description:
Language:
| Size: 487.68 KB | Seed: 133 | Leech: 5
Description:
Language:
| Size: 1.37 GB | Seed: 133 | Leech: 1
Description:
Título original: Freelancers Año: 2012 Duración: 96 min. País: Estados Unidos Estados Unidos Director: Jessy Terrero Guión: L. Philippe Casseus Música: Reg B Fotografía: Igor Martinovic Reparto: Curtis '50 Cent' Jackson, Robert De Niro, Forest Whitaker, Beau Garrett, Dana Delany Productora: Cheetah Vision / Emmett/Furla Films Género: Acción. Drama | Crimen Sinopsis Nueva York. El hijo de un policía (50 Cent), que fue asesinado, ingresa con dos amigos en la Academia de Policía. Terminado el entrenamiento, el capitán Sarcone (De Niro), antiguo compañero de su padre, lo toma bajo su protección para que forme parte de un grupo que lucha contra la delincuencia. Relaccionados
Language:
| Size: 1 GB | Seed: 133 | Leech: 17
Description:
Space Hulk v1.4.2 Update incl DLC-SKIDROW Genre: Action (Shooters, MMO FPS, TPS), Strategy (RTS) Platform: Windows Multiplayer: No Year: 2014 Type of publication: Language of the game: EN Crack: Available Description : "I really think they've nailed it – both the strategy and the feel, retaining what makes Space Hulk Space Hulk while convincingly turning it into a videogame, not a mere boardgame made from pixels." Rock Paper Shotgun "In every significant way, it looks and feels like the board game I remember from back in the day, fleshed out to match the Warhammer 40K vibe we've experienced in other games." Venturebeat "Full Control has recreated the board game in almost perfect detail, from the design on the hulk's floors to the individually-named First Chapter Blood Angel Terminators of the Sin of Damnation campaign." PC Gamer About the Game "WE ARE THE VANGUARD OF HONOUR. THE CUTTING EDGE OF THE BLOOD ANGELS. WE BRING DEATH." The legendary Space Hulk returns to Windows PC and Mac in this epic turn based strategy game. Set in the Warhammer 40,000 universe, an intriguing story of legendary battles and heroic actions unfolds. Play as a small squad of fearless Space Marine Terminators who attempt to reclaim their honor by mounting an assault on a derelict space hulk infested by hordes of vicious tyranid Genestealers. Take control of the Adeptus Astartes of the Blood Angel chapter and guide them towards glory, while battling fierce Xenos and uncovering ancient relics in the infested confines of the massive Space Hulk named "Sin of Damnation". The game is a 3D digital turn based strategy game that recreates the classic claustrophobic board game experience in both singleplayer and multiplayer. Key Features: The first Space Hulk computer game in 17 years! Available on multiple platforms. Set in the hugely popular Warhammer 40,000 universe! Official license of the legendary boardgame from Games Workshop. Turn-based tactical strategy game! Based on the popular and iconic board game mechanics. Blood Angel Terminators! Fight the ferocious Genestealers with heroes of the mighty Blood Angels. Fearsome Genestealers with challenging AI! Meet unforgiving hordes of Genestealers! Thematic 3D environment! Experience the dark labyrinth of a Space Hulk as never before.. Single player campaign based on the "Sin of Damnation" space hulk! Take on the Sin of Damnation campaign, which includes 3 brand new prequel missions and the 12 missions from the classic board game. Multiplayer head-to-head recreating the board game experience against a friend! Get in the hot seat and battle it out with a friend. Cross platform multiplayer between Windows PC, Mac and iOS! Play asynchronous against friends and foes on multiple platforms. System requirements: Minimum: OS: Windows XP Processor: 2 GHz Dual Core Memory: 2 GB RAM Graphics: NVIDIA GeForce 8600 GT / ATI Radeon HD 2600 XT or greater DirectX: Version 9.0 Hard Drive: 4 GB available space Sound Card: DirectX Compatible Recommended: OS: Windows 7 Processor: 2 GHz Dual Core Memory: 4 GB RAM Graphics: NVIDIA GeForce 9000 series / ATI Radeon HD 3000 series or greater DirectX: Version 9.0 Network: Broadband Internet connection Hard Drive: 4 GB available space Sound Card: DirectX Compatible Size: 1 GB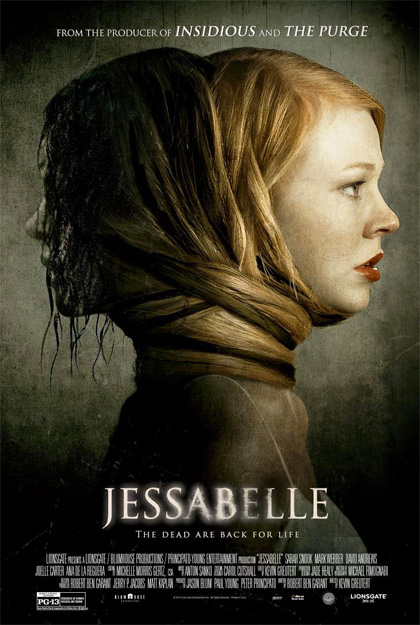 Language:
| Size: 1.37 GB | Seed: 133 | Leech: 12
Description:
Jessabelle USA 2014 Genere: Horror durata 90' Regia di Kevin Greutert Con Sarah Snook, Mark Webber, David Andrews, Joelle Carter, Ana de la Reguera, Larisa Oleynik, Chris Ellis, Fran Bennett, Amber Stevens... Trama Ritornando nella casa d'infanzia in Louisiana per riprendersi da un terribile incidente d'auto, Jessabelle si ritrova faccia a faccia con uno spirito tormentato, che aspetta da tempo il suo ritorno e non ha alcuna intenzione di lasciarla scappar via. Parole chiave: horror
Language:
| Size: 1.18 GB | Seed: 133 | Leech: 20
Description:
HOW LONG WILL YOU SURVIVE? 7 Days to Die has redefined the survival genre, with unrivaled crafting and world-building content. Set in a brutally unforgiving post-apocalyptic world overrun by the undead, 7 Days to Die is an open-world game that is a unique combination of first person shooter, survival horror, tower defense, and role-playing games. It presents combat, crafting, looting, mining, exploration, and character growth, in a way that has seen a rapturous response from fans worldwide. Play the definitive zombie survival sandbox RPG that came first. Navezgane awaits! GAME FEATURES Explore – Huge, unique and rich environments, offering the freedom to play the game any way you want with many unique biomes. Craft – Craft and repair weapons, clothes, armor, tools, vehicles, and more with nearly 400 recipes. Build – Take over a ruin, or build from the ground-up. Design your fortress to include traps and defensive positions to survive the undead - the world is fully destructible and moldable. Cooperate or Compete – Work together cooperatively to build settlements or work against each other raiding other player's bases, it's really up to you in a wasteland where zombies and outlaws rule the land. Create - Unleash your creativity and build the ultimate world by yourself or with friends. Enjoy unlimited access to nearly 400 in-game items and 1,200 unique building blocks in creative mode. Improve – Increase your skills in a multitude of active and passive disciplines. 7 Days to Die is the only true survival RPG with nearly 50 multi-tiered skill and perk groups. Choose – Play the Navezgane campaign world, or dive back in with friends in a randomly-generated world with cities, towns, lakes, mountains, valleys, roads, caves and wilderness locations. The possibilities are infinite with over 300 locations. Combat – Encounter a wide variety zombie archetypes including special infected with unique behaviors and attacks. Survive – Experience real hardcore survival mechanics with over 45 buff boosts/ailments along with dynamic cold and hot weather to contend with. Destroy – Buildings and terrain formations can collapse under their own weight from structural damage or poor building design. Loot – Scavenge the world for the best guns, weapons, tools, armor, clothing, and vehicle parts which have quality ranges which govern attributes to provide hundreds of thousands of item permutations. Quest – Find dynamic treasure maps left by survivors and dig for real buried loot. Discover quest notes and complete them for rewards and skill points. Customize – Create your own character or pick a preset and customize in-game even more with a huge selection of clothing and armor you can craft or loot in the world. Drive – Enjoy the badass vehicle system where you find all the parts, learn all the recipes and craft and augment your own vehicle. Farm or Hunt – Plant and grow gardens for sustainable resources or head out into the wilderness and hunt wild animals.
Language:
| Size: 1.6 GB | Seed: 133 | Leech: 54
Description:
Oppresso dal lavoro, da una moglie gelosa e da figlia molesta, il sor Peppe, commerciante di stoffe in Roma, durante uno spettacolo di varietà si fa ipnotizzare da un fachiro che, per un incidente, deve essere trasportato all\'ospedale. Il sor Peppe resta in trance e, tornato a casa, si comporta come una madre di famiglia. Scritto con Ruggero Maccari e Mario Amendola su soggetto di Piero Tellino, è il 3 e ultimo film della Famiglia Passaguai, e il più originale e vispo. L\'antico espediente del travestitismo fa da cinghia di trasmissione a una buffoneria che non scivola mai nel banale o nel volgare. FYears da cornice a un A. Fabrizio in grande forma 2 spalle comiche di puntuto rilievo come V. Riento e P. Stoppa. Original title: Papà diventa mamma Lingua originale: Italiano Paese: Italia Years: 1952 Length: 84\' Colore: B/N Audio: sonoro Rapporto: Genere: Comico Directed by: Aldo Fabrizio Soggetto: Piero Tellini Sceneggiatura: Mario Amendola, Aldo Fabrizi, Ruggero Maccari Producer: Aldo Fabrizi Produttore esecutivo: Casa di Production: Alfa Film Distribuzione (Italia): Rank Film Interpreti e personaggi * Aldo Fabrizi: Sor Peppe * Ave Ninchi: Margherita, moglie di Peppe * Giovanna Ralli: Marcella * Carlo Delle Piane: Pecorino * Giancarlo Zarfati: Gnappetta * Armando Annuale: * Paolo Stoppa: * Marco Tulli: * Gondrano Trucchi: * Gianna Segale: * Virgilio Riento: * Alfredo Rizzo: * Luigi Pavese: * Enrico Luzi: * Mara Landi: * Franco Giacobini: * Anna Maria Dori: Fotografia: Mario Bava Montaggio: Nella Nannuzzi Effetti speciali: Musiche: Carlo Innocenzi, Enrico Simeone Tema musicale: Scenografia: Carlo Vignati
Language:
| Size: 1.43 GB | Seed: 133 | Leech: 11
Description:
.: SCHEDA :. DATA USCITA: 22 agosto 2016 GENERE: Animazione , Avventura , Family ANNO: 2016 REGIA: Mike Thurmeier, Galen T. Chu VOCI: Claudio Bisio, Pino Insegno, Lee Ryan, Massimo Giuliani, Filippo Timi, Isabelle Adriani, Roberta Lanfranchi, Hong-hu Ada , Ray Romano, John Leguizamo, Denis Leary, Queen Latifah, Chris Wedge, Keke Palmer, Seann William Scott, Josh Peck, Jennifer Lopez, Simon Pegg, Jesse Tyler Ferguson, Adam DeVine SCENEGGIATURA: Michael J. Wilson FOTOGRAFIA: Renato Falcão MONTAGGIO: James Palumbo MUSICHE: John Powell PRODUZIONE: Blue Sky Studios, Twentieth Century Fox Animation DISTRIBUZIONE: 20th Century Fox PAESE: USA DURATA: 100 Min .: TRAMA :. Sempre all'inseguimento della mitica ghianda, Scrat verrà catapultato nello spazio dove, accidentalmente, darà origine ad una serie di eventi cosmici che trasformeranno e minacceranno il mondo dell'Era Glaciale. Per salvarsi Sid, Manny, Diego e il resto del gruppo dovranno abbandonare la loro casa e intraprendere un'avventura ricca di comicità, viaggiando attraverso nuove terre esotiche e incontrando nuovi e coloratissimi personaggi.
Language:
| Size: 105.32 MB | Seed: 133 | Leech: 38
Description:
tracklist 1. It's beginning to look a lot like Christmas 2. Let it snow! Let it snow! Let it snow! 3. Santa Claus is coming to town 4. Jingle bell rock 5. Have yourself a merry little Christmas 6. Jingle bells 7. White Christmas 8. Happy Xmas war is over 9. Feliz Navidad 10. Adeste fideles 11. Oh happy day 12. Astro del ciel
Language:
| Size: 1.37 GB | Seed: 133 | Leech: 111
Description:
7 minuti Titolo originale: 7 minuti Nazione: Italia Anno: 2016 Genere: Drammatico Durata: 88' Regia: Michele Placido Cast: Ambra Angiolini, Fiorella Mannoia, Maria Nazionale, Ottavia Piccolo, Cristiana Capotondi, Violante Placido, Clemence Poesy, Sabine Timoteo, Ottavia Piccolo, Anne Consigny, Michele Placido Produzione: GoldenArt Production, Rai Cinema Distribuzione: Koch Media Data di uscita: Roma 2016 - Selezione Ufficiale 03 Novembre 2016 (cinema) Trama: I proprietari di un'azienda tessile italiana cedono la maggioranza dell'azienda ad una multinazionale. Sembra che non siano previsti grossi stravolgimenti alle condizioni lavorative delle impiegate, ma una piccola clausola nell'accordo costringerà il Consiglio di fabbrica ad un dibattito che poco a poco porterà ciascuna delle 11 delegate a mettere in discussione la propria vita. 11 personalità e storie di vita differenti per una riflessione sul lavoro, la dignità, la paura e la possibilità di migliorare il futuro.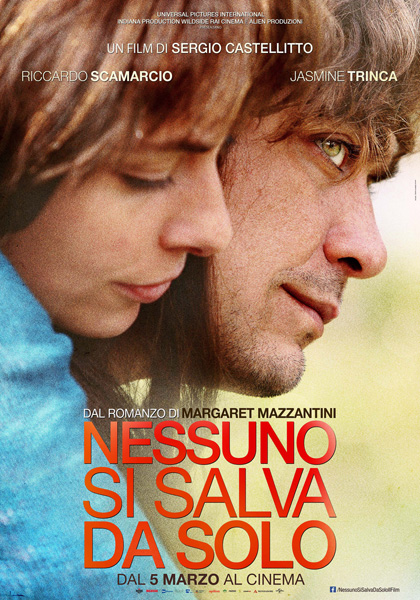 Language:
| Size: 8.08 GB | Seed: 132 | Leech: 23
Description:
Titolo originale: Nessuno si salva da solo Nazione: Italia Anno: 2015 Genere: Drammatico Durata: 100' Regia: Sergio Castellitto Sito ufficiale: Social network: facebook Cast: Anna Galiena, Riccardo Scamarcio, Eliana Miglio, Jasmine Trinca, Gabriel Farnese Produzione: Wildside, Indiana Production Company Distribuzione: Universal Pictures Italia Data di uscita: 05 Marzo 2015 (cinema) Trama: Delia e Gaetano (Gae) sono stati sposati e hanno due figli, Cosmo e Nico. Da poco tempo vivono separati, lei ha tenuto la casa con i bambini, lui vive in un residence. Delia, che in passato ha sofferto di anoressia, è una biologa nutrizionista, Gaetano è uno sceneggiatore di programmi televisivi. Delia e Gae si incontrano per una cena in un ristorante, devono apparentemente discutere dell'organizzazione delle vacanze dei loro figli... ma presto capiamo che quell'incontro servirà ai due protagonisti per compiere un viaggio dentro la loro storia d'amore e scoprirne le ragioni della fine. La cena occupa l'intero svolgimento del film, ma attraverso una serie di flash back, viene ripercorsa la vita di Delia e Gaetano, dall'entusiasmo dei primi anni di vita in comune, l'amore, la passione, ai primi problemi e frustrazioni reciproche che hanno cominciato ad allontanarli, fino alla separazione. Parole chiave: dramma
Language:
| Size: 1.15 GB | Seed: 132 | Leech: 4
Description:
Título: La deuda (Oliver s Deal) Título original: Oliver s Deal País: Estados Unidos, España, Perú Estreno en USA: Estreno en España: 15/05/2015 Lanzamiento en DVD (alquiler): 23/09/2015 Estreno en VOD: 17/09/2015 Productora: Atlantic Pictures, Viracocha Films, Arcadia Motion Pictures Director: Barney Elliott Guión: Barney Elliott Reparto: Stephen Dorff, Brooke Langton, David Strathairn, Carlos Bardem, Alberto Ammann, Nidia Bermejo, Lucho Cáceres, Amiel Cayo, Delfina Paredes, Javier Valdez, Emilram Cossío, Luis Gonzales, Liliana Trujillo, Jesús Aranda, Gabriela Bilotti Calificación: No recomendada para menores de 12 años Género: Thriller | Política. Historias cruzadas SINOPSIS: Oliver Campbell (Stephen Dorff) un ambicioso hombre de negocios americano, junto a su viejo amigo peruano, Ricardo Cisneros (Alberto Ammann) pretende cerrar el trato de su vida. Ambos planean explotar una antigua y olvidada deuda que el gobierno peruano tiene con sus ciudadanos. Mientras pasan los meses envueltos en sus duras negociaciones y debido al acuerdo que el gobierno prepara, el sistema de salud peruano se reduce drásticamente y María (Elsa Olivero) tratará de conseguir por sus propios medios la cirugía que su madre necesita. Implacables en la consecución de su objetivo, Oliver y Ricardo descubren Pampacancha, un pueblo de la sierra peruana que considera su tierra el bien más preciado. Allí topan con un severo patriarca de una familia de agricultores y con el terrateniente Caravedo (Carlos Bardem) que tiene sus propios planes. La conciencia empieza a pesar sobre Ricardo Cisneros, y también, a su manera, sobre Oliver Campbell.
Language:
| Size: 1.23 GB | Seed: 132 | Leech: 5
Description:
Descripción: Título original: Sword of Vengeance Año: 2014 Duración: 87 min País: Reino Unido Reino Unido Director: Jim Weedon Guión: Julian Unthank, Matthew Read Música: Stephen Hilton Fotografía: August Jakobsson Reparto: Stanley Weber, Annabelle Wallis, Ed Skrein, Dave Legeno, Karel Roden, Gianni Giardinelli, Peter J. Chaffey, Edward Akrout Productora: Vertigo Films Género: Drama | Venganza. Edad Media Sinopsis Un príncipe normando regresa al hogar en busca de justicia por el asesinato de su padre, muerto a manos de su tío, Earl Durant. Tras ganarse la confianza y lealtad de unos granjeros exiliados, los lleva a una brutal batalla contra el villano. La sed de sangre del protagonista lo llevará a sacrificarlo todo (y a todos) con tal de consumar su venganza. Relaccionados
Language:
| Size: 4.91 GB | Seed: 132 | Leech: 24
Description:
Titolo originale: The Fast and the Furious Nazione: U.S.A. Anno: 2001 Genere: Azione, Thriller Durata: 106' Regia: Rob Cohen Cast: Paul Walker, Vin Diesel, Michelle Rodriguez, Jordana Brewster, Rick Yune, Chad Lindberg, Johnny Strong, Matt Schulze, Ja Rule, Ted Levine Produzione: Original Film Data di uscita: 21 Settembre 2001 Trama: Dominic Toretto guida per le strade di Los Angeles come se gli appartenessero, e per quelli della sua banda è proprio così. Di giorno si dedica interamente a potentissime macchine da corsa, casa di fabbricazione e modello non contano, ciò che importa è l'iniezione computerizzata che le fa volare. Di notte, Dom si mette al volante del suo razzo da strada, intascandosi fino a diecimila dollari a gara, quando qualcuno ha il coraggio di sfidarlo. Le gare di accelerazione, sono veri spettacoli da strada, raduni tribali e campi di battaglia, resi ancor più emozionanti dall'adrenalina, dalla tensione sessuale e da una velocità folle, incontrollata. Una folla si riversa su strade altrimenti desolate per incitare i propri beniamini, schernire gli avversari e provare un senso di appartenenza. Dominic avanza come una rock star in questa scena ad alto numero di ottano ai margini della legalità dominata dal ruggito famelico dei motori di cui presto verranno testati i limiti. Anche Brian è stregato, famelico e desideroso di mettersi alla prova. Proclama con orgoglio di venire dalla strada, ma agli occhi di questa folla è solo un ragazzino. Dietro al volante della sua potentissima muscle car alimentata a protossido d'azoto, cerca con lo sguardo l'approvazione di Dominic. Audio Italiano Dolby Digital 5.1 DTS 5.1 Audio Inglese Dolby Digital 5.1 DTS 5.1 Sottotitoli Inglese Italiano Parole chiave: azione thriller
Language:
| Size: 409.19 MB | Seed: 132 | Leech: 73
Description:
Time Mysteries Inheritance Remastered-PROPHET Genre: Adventure Platform: Windows Multiplayer: No Year: 2015 Type of publication: Language of the game: EN Crack: Available Description : Time Mysteries: Inheritance - Remastered is an enhanced version of one of the most important games in Artifex Mundi's portfolio and the first chapter of an exciting trilogy of time travel games from 2010. Vivien Ambrose, a young doctor of physics, goes to her father's house to celebrate a recent scientific achievement. When she gets there, she finds out her dad is nowhere to be found. While looking for clues to her father's disappearance, our protagonist finds a strange letter, which bestows upon her an unexpected family inheritance: seven magic rings and a crystal ball. These mysterious items will grant her the power to travel through time. The artefact gives Vivian a glimpse into her father s fate: for reasons unknown, he has been abducted by a mysterious Time Traveller. Our heroine goes on a dangerous journey through time and space, determined to find her father. Little does she expect that the journey will reveal an age-old family secret. Vivien will have to use all of her wits to solve challenging puzzles, uncover dark secrets, collect the magic rings and save her father. Will Vivien accomplish her goals and defeatthe Time Traveller? 1- Unpack, burn or mount 2- Install the game 3- Copy the cracked content from PROPHET dir System requirements: Size: 409 MB
Language:
| Size: 2.4 GB | Seed: 132 | Leech: 4
Description:
Dream-CODEX Genre: Adventure Platform: Windows Multiplayer: No Year: 2015 Type of publication: Language of the game: EN Crack: Description : Dream is an exploration game that takes place within the subconscious mind of Howard Phillips, a young man whose waking hours are tedious and dull, but whose dreams are lucid and powerful. Adventure through these abstract worlds, solve their challenges and discover their secrets in search of the key to Howards future. The different worlds that make up Howards dreams can be strange, beautiful or even chilling. System requirements: Size: 2.4 GB
Language:
| Size: 131.8 MB | Seed: 132 | Leech: 28
Description:
Language:
| Size: 12.05 GB | Seed: 132 | Leech: 371
Description:
Dati Film: TITOLO ORIGINALE: Miss Peregrine's Home for Peculiar Children DATA USCITA: 15 dicembre 2016 GENERE: Adventure, Drama, Family, Fantasy ANNO: 2016 PAESE: USA DURATA: 127 Min REGIA: Tim Burton ATTORI: Eva Green, Asa Butterfield, Samuel L. Jackson, Ella Purnell, Chris O'Dowd, Allison Janney ... PRODUZIONE: Chernin Entertainment, Tim Burton Productions. DISTRIBUZIONE: 20th Century Fox. Trama: Quando l'amato nonno lascia a Jake indizi su un mistero che attraversa mondi e tempi alternativi, il ragazzo si ritroverà in un luogo magico noto come La casa per bambini speciali di Miss Peregrine. Ma il mistero si infittisce quando Jake conoscerà gli abitanti della casa, i loro poteri speciali e i loro potenti nemici. Alla fine scoprirà che solo la sua "peculiarità" potrà salvare i suoi nuovi amici.
Language:
| Size: 440.6 MB | Seed: 131 | Leech: 56
Description:
Rimasto orfano all'età di 3 anni, Dexter Morgan viene adottato dal sergente della polizia di Miami Harry Morgan. Dopo aver scoperto che Dexter ha iniziato ad uccidere degli animali, Harry capisce che il figlio è un sociopatico e un potenziale serial killer; cercando di evitargli un futuro in carcere o sulla sedia elettrica, Harry gli insegna ad incanalare i suoi impulsi violenti verso chi "se lo merita", ovvero tutti quei criminali che in un modo o nell'altro sono riusciti a sfuggire alla giustizia. Secondo il codice di Harry, che Dexter segue alla lettera, le sue vittime devono essere esclusivamente assassini, stupratori, pedofili, e tutti coloro che potrebbero rivelarsi pericolosi per la società. Inoltre Harry insegna a Dexter a costruirsi una facciata per apparire normale ed innocuo agli occhi degli altri, e a sfuggire egli stesso alle indagini della polizia. Una volta cresciuto, Dexter diventa ematologo - la sua attrazione per il sangue si evince anche dai "trofei" che preleva alle sue vittime - e lavora insieme alla sorella Debra, diventata agente di polizia come suo padre, presso la polizia di Miami. Come parte del suo progetto di mascheramento, Dexter frequenta Rita, una donna separata con due figli piccoli, Astor e Cody. AUTORE flint CATEGORIA Serie TV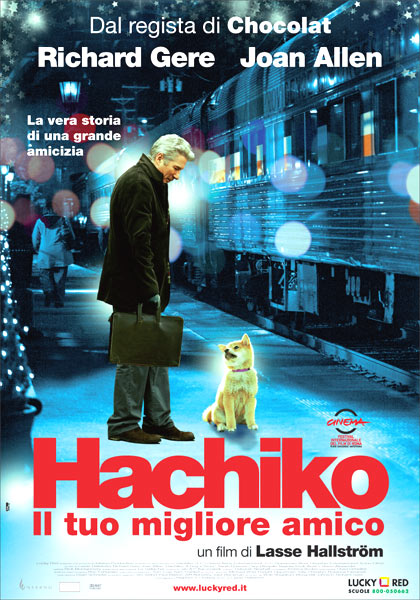 Language:
| Size: 8.78 GB | Seed: 131 | Leech: 78
Description:
Titolo originale: Hachiko: A Dog's Story Nazione: U.S.A. Anno: 2009 Genere: Drammatico Durata: 98' Regia: Lasse Hallström Sito ufficiale: www.hachithemovie.com Sito italiano: www.luckyred.it/hachiko Cast: Richard Gere, Sarah Roemer, Joan Allen, Jason Alexander, Cary-Hiroyuki Tagawa, Erick Avari, Donna Sorbello, Robert Capron, Davenia McFadden, Bates Wilder Produzione: Inferno Productions Distribuzione: Lucky Red Data di uscita: Roma 2009 30 Dicembre 2009 (cinema) Trama: Hachiko, A Dog's Story, emozionante riadattamento americano di un famoso racconto giapponese ispirato a una vicenda vera, è la storia di Hachi, un cane di razza Akita, e dell'amicizia speciale con il suo padrone. Ogni giorno Hachi accompagna il professor Parker (Richard Gere) alla stazione e lo aspetta al suo ritorno per dargli il benvenuto. L'emozionante e complessa natura di ciò che accade quando questa routine viene bruscamente interrotta rende la storia di Hachi una favola per tutte le età. L'assoluta dedizione di un cane nei confronti del suo padrone ci mostra lo straordinario potere dei sentimenti e come anche il più semplice fra i gesti possa diventare la più grande manifestazione di affetto mai ricevuta.
Language:
| Size: 3.27 GB | Seed: 131 | Leech: 9
Description:
Le caporal Evn Albright a joint les Marines pour sauver le monde et pour voir un peu d'action, mais pas nécessairement dans cet ordre. Mais, à sa première mission, protéger une ambassade américaine dans une capitale pacifique du Moyen-Orient, son unité est assignée à la protection des entrées de l'ambassade, prises d'assaut par des «groupies» et à se perfectionner en jouant à des jeux vidéos. Mais Albright et son équipe sont pris par surprise lorsqu'un groupe de militants bien équipés et bien armés lancent une attaque surprise, afin de tuer un informateur dans ce bâtiment. Sous-armés, ils devront faire preuve de courage et rassembler toutes les forces pour éviter que leur affectation ne dégénère en guerre
Language:
| Size: 1.06 GB | Seed: 131 | Leech: 0
Description:
Descripción: Título: Mortadelo y Filemón contra Jimmy el Cachondo Título original: Mortadelo y Filemón contra Jimmy el Cachondo País: España Estreno en USA: Estreno en España: 28/11/2014 Lanzamiento en DVD (alquiler): 18/03/2015 Estreno en DVD (venta): 20/03/2015 Blu-Ray 3D: 18/03/2015 Estreno en Blu-ray: 18/03/2015 Productora: Zeta Cinema, Películas Pendelton, Ilion Animation Studios Director: Javier Fesser Guión: Javier Fesser, Cristóbal Ruiz, Claro García Reparto: (Voces de) Karra Elejalde, Janfri Topera Calificación: No recomendada para menores de 7 años Género: Animación. Comedia. Aventuras | Cómic. 3-D SINOPSIS: Los agentes Mortadelo y Filemón se ven obligados a hacer uso de toda su inoperancia para seguir sin resolver nada y sembrar el caos allá donde van. En esta ocasión, su inexistente capacidad será puesta a prueba sin éxito ninguno para dar con el paradero de Jimmy el Cachondo, un acomplejado maleante que tampoco despunta por su elevado coeficiente intelectual, pero que tiene su gracia. Su gracia es que lleva colgando en su helicóptero una bombita de neutrones picantes que pueden hacer ¡PUM! en cualquier momento. Y todo esto mientras Mortadelo y Filemón esconden en su propia casa a un testigo protegido peligrosísimo del que ellos
Language:
| Size: 899.24 MB | Seed: 131 | Leech: 73
Description:
Stagione 1/2 Episodi: 8 Italia: 02/02/2016 al (In Corso) Usa: 06/01/2015 al 24/02/2015 GENERE: Fantascienza IDEATORE: Christopher Markus, Stephen McFeely ATTORI: Hayley Atwell, James D'Arcy, Chad Michael Murray, Enver Gjokaj, Wynn Everett, Reggie Austin, Shea Whigham ANNO: 2015 PAESE: USA PRODUZIONE: ABC Studios, Marvel Studios DURATA: 42 Min STATO: In Lavorazione È il 1946 e la pace ha dato un duro colpo a Peggy Carter, che si vede messa da parte quando gli uomini tornano a casa dalla guerra. Al soldo della Strategic Scientific Reserve (S.S.R.), Peggy deve bilanciare le sue mansioni amministrative con le missioni segrete affidatele da Howard Stark, affrontando al tempo stesso una vita privata come donna single cui è stato appena portato via l'amore della vita, Steve Rogers. Incastrato per aver venduto armi letali al miglior offerente, Stark si affida a Peggy e al suo maggiordomo, Edwin Jarvis, per ripulire il suo nome, trovare i veri responsabili e recuperare le armi. 3. Appena in tempo - Time and Tide REGIA: Scott Winant SCENEGGIATURA: Andi Bushell DURATA: 42 Min 4. Il pulsante Blitzkrieg - The Blitzkrieg Buttonl REGIA: Stephen Cragg SCENEGGIATURA: Brant Englestein DURATA: 42 Min
Language:
| Size: 1.55 GB | Seed: 131 | Leech: 40
Description:
Double Dragon Neon-RELOADED Genre: Adventure Platform: Windows Multiplayer: No Year: 2014 Type of publication: Language of the game: EN Crack: Available Description : ABOUT THE GAME Fight as twin brothers Billy and Jimmy Lee on an exciting adventure to save their shared love interest, Marian from the evil Skullmageddon across 16 brawling levels filled with elaborate missions, malicious enemies and over-the-top battles. Double Dragon: Neon is the reinvigorated update to the 80′s beat'em up smash hit that is reminiscent to the original. Trained by their sensei in the special form of martial arts called Sōsetsuken, Billy and Jimmy are equipped with lethal combat skills and weaponry to bust some faces and battle the baddest goons around as they journey across the galaxy to rescue the love of their lives. FEATURES Based on the classic and popular 80's franchise, Double Dragon: Neon is the action-packed update that reflects the excitement of today's side-scrollers mixed with an 80's nostalgia aesthetic. Developed by WayForward, the award-winning team known for bringing franchise favorites back to audiences in exciting new ways. Credits include: BloodRayne: Betrayal, A Boy and His Blob, Batman: The Brave and the Bold and Contra 4. Experience intense platforming challenges including arrow attacks, stomp planks and retractable spikes in HD across 16 different levels that range in 5 different degrees in difficulty. Get your friends in on the action with two player fast paced co-op with a slew of combos and the ability to drop in and out on the fly. Now on PC: All-new online Co-Op multiplayer mode added! Travel to strange and unknown lands including: Intergalactic spaceship, rural countryside, a mystical laboratory, the terrifying underground, a haunted ghost forest, and an out-of-this-world chaos dimension. Deliver extreme damage by using a variety of brutal combos including slide tackle, spin kick, flying knee, shoulder throw and more. Pick-up and throw objects including trashcans, bats, knives, and whips to use as weapons against unsuspecting enemies. Visit the in-game store throughout the game to get helpful hints and purchase songs, weapons, and other items to improve your fighting ability. Use songs you've found or purchased to add to your mix tape. Songs possess mystical powers that only a true Sōsetsuken master can harness. You can even level up songs for maximum rocking! Harness magic, which can be used at any time to get the upper hand on your enemies. Utilize the World Map to checkout your progress between stages System requirements: Minimum: OS: Windows 7-32Bit or Windows 8-32Bit Processor: AMD Athlon 64 X2 Dual Core Processor 4600+, 2.4GHz / Intel Pentium D 805 2.66GHz or higher Memory: 1 GB RAM Graphics: NVIDIA GeForce 9600 GT 512 MB / ATI Radeon HD 4650 1GB or higher | Shader Model 3+ Network: Broadband Internet connection Hard Drive: 3 GB available space Additional Notes: Internet connection required for online play Recommended: OS: Windows 7-64Bit or Windows 8-64Bit Processor: AMD Athlon 7850 Dual Core Processor 2.8GHz / Intel Core 2 Duo E7500 2.93 GHz Memory: 2 GB RAM Graphics: NVIDIA GeForce 9600 GT 1GB / ATI Radeon HD 4650 1GB | Shader Model 3+ Network: Broadband Internet connection Hard Drive: 3 GB available space Additional Notes: Internet connection required for online play Size: 1.55 GB