Language:
| Size: 2.74 GB | Seed: 199 | Leech: 96
Description:
Language:
| Size: 864.78 MB | Seed: 762 | Leech: 96
Description:
THE DIVERGENT SERIES: INSURGENT raises the stakes for Tris as she searches for allies and answers in the ruins of a futuristic Chicago. Tris (Woodley) and Four (James) are now fugitives on the run, hunted by Jeanine (Winslet), the leader of the power-hungry Erudite elite. Racing against time, they must find out what Tris's family sacrificed their lives to protect, and why the Erudite leaders will do anything to stop them. Haunted by her past choices but desperate to protect the ones she loves, Tris, with Four at her side, faces one impossible challenge after another as they unlock the truth about the past and ultimately the future of their world. Rated: PG-13 (for intense violence and action throughout, some sensuality, thematic elements and brief language) Genre: Adventure / Sci-Fi / Thriller Directed by: Robert Schwentke Written by: Brian Duffield, Akiva Goldsman Release Date: Mar 20, 2015 (USA) Runtime: 119 minutes Studio: Lionsgate Films Site Web: Official Site / Facebook / Twitter / Tumblr / Instagram
Language:
| Size: 7.1 GB | Seed: 571 | Leech: 96
Description:
The Maze Runner - Il Labirinto Scheda del Film Titolo originale: The Maze Runner Nazionalità: Usa Anno: 2014 Genere: Azione, Avventura, Fantascienza, Thriller Regia: Wes Ball Sceneggiatura: Noah Oppenheim, Grant Pierce Myers, T. S. Nowlin Fotografia: Enrique Chediak Produzione: 20th Century Fox, Gotham Group Distribuzione: 20th Century Fox Interpreti e Personaggi: Dylan O'Brien -> Thomas Kaya Scodelario -> Teresa Will Poulter -> Gally Thomas Brodie-Sangster -> Newt Ki Hong Lee -> Minho Aml Ameen -> Alby Don McManus-> Uomo Mascherato Joe Adler -> Zart Blake Cooper -> Chuck Jacob Latimore -> Jeff Trama Un sedicenne, di nome Thomas, si risveglia all'interno di un ascensore arrugginito, la Scatola, e al termine della risalita dell'ascensore si ritrova in un cortile erboso situato all'interno di un vasto perimetro, la Radura, circondata e delimitata da alte pareti grigie, dove viene salutato ed accolto da altri ragazzi. Il giovane non riesce a ricordare nulla, ma Alby, il leader della radura, gli dice che la stessa cosa è successa a tutti i presenti, e che l'unica cosa che potrà ricordare sarà il proprio nome. Alby mostra al ragazzo la radura e gli spiega come tutto viene interamente gestito dai Radurai, come si autodefiniscono gli stessi abitanti. Thomas, estremamente curioso, chiede cosa ci sia oltre l'apertura nella parete adiacente alla radura, ma gli viene intimato di non oltrepassarla: si tratta dell'accesso ad un pericolosissimo labirinto. In seguito incontra Chuck, un ragazzo molto giovane, ed i due diventano amici. Il ragazzo apprende che, ogni mese, la scatola porta nella radura una nuova persona, insieme ad alcuni rifornimenti. Newt, secondo in comando e intendente, spiega che i radurai più abili e veloci diventano velocisti: si tratta degli unici del gruppo a cui è consentito entrare nel Labirinto. Lo esplorano alla ricerca di una via di fuga durante il giorno, ma devono essere di ritorno prima di sera, perché l'ingresso del labirinto chiude al tramonto, e nessuno è mai sopravvissuto nemmeno una notte nel labirinto. Il protagonista, durante una festa la prima sera di permanenza nella radura, rimane coinvolto in una rissa con un altro raduraio di nome Gally, durante la quale, dopo aver sbattuto leggermente la testa a terra, ricorda improvvisamente il proprio nome.
Language:
| Size: 4.04 GB | Seed: 297 | Leech: 96
Description:
The next evolution of the Marvel Cinematic Universe brings a founding member of The Avengers to the big screen for the first time with Marvel Studios' "Ant-Man." Armed with the astonishing ability to shrink in scale but increase in strength, master thief Scott Lang must embrace his inner-hero and help his mentor, Dr. Hank Pym, protect the secret behind his spectacular Ant-Man suit from a new generation of towering threats. Against seemingly insurmountable obstacles, Pym and Lang must plan and pull off a heist that will save the world.
Language:
| Size: 3.41 GB | Seed: 627 | Leech: 96
Description:
Amnesiac is a 2015 mystery film directed by Michael Polish and written by Mike Le and Amy Kolquist. A man wakes up in bed suffering from memory loss after being in an accident, only to begin to suspect that his wife may not be his real wife and that a web of lies and deceit deepen inside the house where he soon finds himself a prisoner.
Language:
| Size: 4.05 GB | Seed: 712 | Leech: 96
Description:
A cryptic message from the past sends James Bond on a rogue mission to Mexico City and eventually Rome, where he meets Lucia Sciarra (Monica Bellucci), the beautiful and forbidden widow of an infamous criminal. Bond infiltrates a secret meeting and uncovers the existence of the sinister organisation known as Spectre. Meanwhile back in London, Max Denbigh (Andrew Scott), the new head of the Centre for National Security, questions Bond's actions and challenges the relevance of MI6, led by M (Ralph Fiennes). Bond covertly enlists Moneypenny (Naomie Harris) and Q (Ben Whishaw) to help him seek out Madeleine Swann (Léa Seydoux), the daughter of his old nemesis Mr White (Jesper Christensen), who may hold the clue to untangling the web of Spectre. As the daughter of an assassin, she understands Bond in a way most others cannot. As Bond ventures towards the heart of Spectre, he learns of a chilling connection between himself and the enemy he seeks, played by Christoph Waltz.
Language:
| Size: 705.12 MB | Seed: 834 | Leech: 96
Description:
Cabin Fever is a 2016 horror film directed by Travis Z. The film is a remake of the 2002 film Cabin Fever. The film stars Gage Golightly, Matthew Daddario, Samuel Davis, Nadine Crocker and Dustin Ingram. The film was released on February 12, 2016 by IFC Midnight. The story is familiar: fresh out of college, a group of five friends retreat to a remote cabin in the woods for one last week of partying-only to become snacks for a gruesome, flesh-eating virus. What's surprising are the ingenious new deaths, which offer a fresh spin on a horror-comedy milestone.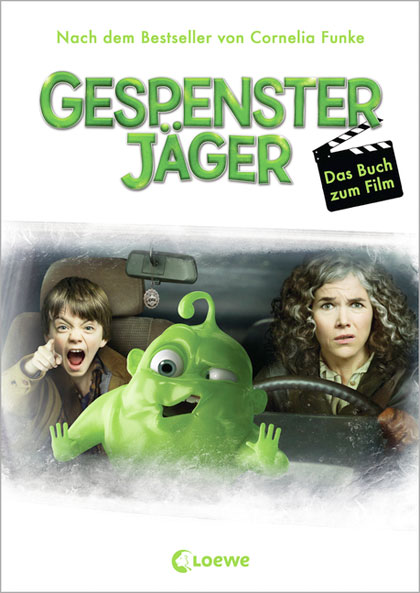 Language:
| Size: 4.86 GB | Seed: 988 | Leech: 96
Description:
Titolo originale: Gespensterjäger Nazione: Austria, Germania, Irlanda Anno: 2015 Genere: Commedia, Fantastico Durata: 99' Regia: Tobi Baumann Sito ufficiale: www.gespensterjaeger-derfilm.de Cast: Milo Parker, Anke Engelke, Christian Tramitz, Karoline Herfurth, Christian Ulmen, Julia Koschitz, Amy Huberman Cast (voci): Bastian Pastewka Produzione: Lucky Bird Pictures, Warner Bros., Lotus Film Data di uscita: 29 Ottobre 2015 (cinema) Trama: Il piccolo e solitario Tom scopre nella sua cantina un piccolo fantasma verde e gelatinoso, che gli racconta di essere dovuto fuggire dal maniero dove abitava a causa dell'arrivo di uno spirito malvagio. Tom decide di chiedere aiuto alla scontrosa Hetty, un'acchiappafantasmi appena licenziata dalla sua organizzazione segreta, con la quale riusciranno a sconfiggere il terribile nemico. Subs iTA: Forced/Full Parole chiave: commedia fantastico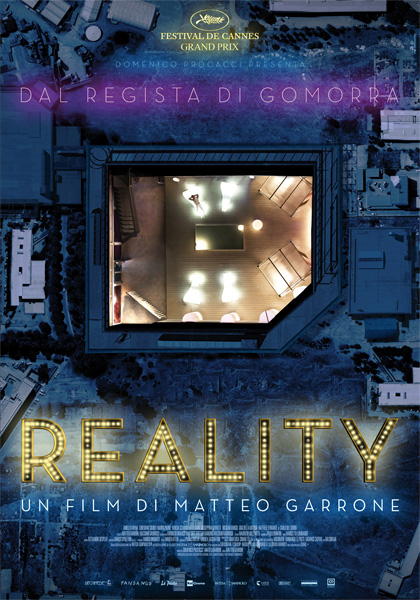 Language:
| Size: 1.57 GB | Seed: 348 | Leech: 96
Description:
Titolo originale: Big House Nazione: Italia Anno: 2012 Genere: Drammatico Durata: 115' Regia: Matteo Garrone Sito ufficiale: www.repubblica.it/promo/reality Cast: Claudia Gerini, Paola Minaccioni, Nando Paone, Ciro Petrone, Aniello Arena, Nunzia Schiano, Loredana Simioli, Angelica Borghese, Raffaele Ferrante, Carlo Del Sorbo, Giuseppina Cervizzi, Arturo Gambardella Produzione: Fandango, Archimede Data di uscita: Cannes 2012 28 Settembre 2012 (cinema) Trama: Luciano è un pescivendolo napoletano che per integrare i suoi scarsi guadagni si arrangia facendo piccole truffe insieme alla moglie Maria. Grazie a una naturale simpatia, Luciano non perde occasione per esibirsi davanti ai clienti della pescheria e ai numerosi parenti. Un giorno, spinto dai familiari, partecipa a un provino per entrare nel "Grande Fratello". Da quel momento la sua percezione della realtà non sarà più la stessa. Parole chiave: drammatico
Language:
| Size: 1.46 GB | Seed: 477 | Leech: 96
Description:
Descripción: Título: Betibú Título original: Betibú País: Argentina, España Estreno en USA: Estreno en España: 12/09/2014 Estreno en Argentina: 03/04/2014 Productora: Haddock Films, Tornasol Films Director: Miguel Cohan Guión: Ana Cohan, Miguel Cohan Reparto: Mercedes Morán, Alberto Ammann, Daniel Fanego, José Coronado, Carola Reyna, Lito Cruz, Marina Bellati, Norman Briski, Mario Pasik, Gerardo Romano, Osmar Núñez Calificación: No recomendada para menores de 12 años Sinopsis En una exclusiva urbanización de las afueras de Buenos Aires, el poderoso empresario Pedro Chazarreta es hallado muerto. Para dar cobertura a lo que, sin duda, será la noticia del año, el director (Jose Coronado) del periódico de mayor circulación del país convoca a la prestigiosa novelista Betibú (Mercedes Morán) para escribir una serie de columnas sobre el caso. La escritora, se involucrará poco a poco en la investigación y, con la ayuda de dos periodistas de policiales (Daniel Fanego y Alberto Ammann), descubrirá que la muerte del empresario es sólo el primer eslabón de una serie de asesinatos de hombres poderosos que comparten un oscuro pasado común. Relaccionados
Language:
| Size: 1002.13 MB | Seed: 885 | Leech: 96
Description:
Descripción: Título: Amor sin control Título original: Thanks for Sharing País: USA Estreno en USA: 20/09/2013 Estreno en España: 30/05/2014 Lanzamiento en DVD (alquiler): 17/10/2014 Productora: Gilbert Films, Class 5 Films, Olympus Pictures Director: Stuart Blumberg Guión: Stuart Blumberg, Matt Winston Reparto: Mark Ruffalo, Tim Robbins, Gwyneth Paltrow, Josh Gad, Joely Richardson, Patrick Fugit, Pink, Carol Kane, Emily Meade, Isiah Whitlock Jr., Michaela Watkins, Poorna Jagannathan, Natalia Volkodaeva, Paul Urcioli, Kenneth Maharaj Calificación: No recomendada para menores de 12 años Género: Comedia. Drama | Comedia dramática. Cine independiente USA SINOPSIS: A primera vista Adam, Mike y Neil tienen poco en común. Sin embargo todos se encuentran inscritos en una novedosa terapia que promete curarles de su adicción al sexo en tan solo 12 pasos. Superando una a una las pruebas a las que son sometidos, su único apoyo serán los otros miembros del programa que se convertirán en amigos fieles para salir juntos del bache y recuperar sus vidas. Relaccionados
Language:
| Size: 995.91 MB | Seed: 883 | Leech: 96
Description:
Descripción: Título: Caminando entre dinosaurios Título original: Walking With Dinosaurs País: UK, USA, Australia Estreno en USA: 20/12/2013 Estreno en España: 25/12/2013 Productora: Animal Logic, BBC Earth, BBC Worldwide Director: Barry Cook, Neil Nightingale Guión: John Collee, Theodore Thomas Reparto: (Voces de) John Leguizamo, Justin Long, Tiya Sircar, Skyler Stone, Charlie Rowe, Angourie Rice, Michael Leone Productor: James Cameron Género: Animación. Documental | Prehistoria. Dinosaurios. 3-D SINOPSIS: Por primera vez en la historia del cine, el público realmente verá y sentirá cómo era todo cuando los dinosaurios dominaban la Tierra. "Caminando entre Dinosaurios" es la experiencia inmersiva definitiva, utilizando la técnica 3D para situar al espectador en el centro de un mundo prehistórico emocionante y épico, donde un dinosaurio perdedor acabará triunfando y convirtiéndose en un héroe para la eternidad. Relaccionados
Language:
| Size: 1.33 GB | Seed: 891 | Leech: 96
Description:
Título: La leyenda del samurái (47 Ronin) Título original: 47 Ronin País: USA Estreno en USA: 25/12/2013 Estreno en España: 25/12/2013 Productora: Universal Pictures, Stuber Productions Director: Carl Eric Rinsch Guión: Chris Morgan, Hossein Amini Reparto: Keanu Reeves, Hiroyuki Sanada, Kou Shibasaki, Tadanobu Asano, Rinko Kikuchi SINOPSIS: La aventura de fantasía épica 47 Ronin es una de las leyendas más antiguas de Japón. Keanu Reeves encabeza el reparto en el papel de Kai, un paria que se une a Oishi (Hiroyuki Sanada), líder de los 47 Ronin. Juntos intentarán vengarse del traidor que mató a su señor y les condenó al destierro. Para restituir el honor a su tierra natal, los guerreros se lanzan a una búsqueda plagada de duras pruebas capaces de destruir a cualquier otro. Relaccionados Nombre FechaTamaño
Language:
| Size: 892.75 MB | Seed: 589 | Leech: 96
Description:
Título original: The Hungover Games Año: 2014 Duración: 85 min. País: Estados Unidos Estados Unidos Director: Josh Stolberg Guión: Kyle Barnett Anderson, David Bernstein (Argumento: Kyle Barnett Anderson, David Bernstein, Jamie Kennedy) Música: Todd Haberman Fotografía: Andrew Strahorn Reparto: Ross Nathan, Ben Begley, Herbert Russell, Rita Volk, Tara Reid, Robert Wagner, Kyle Richards, Jamie Kennedy, Kayden Kross, Martin Klebba, Jonathan Silverman, Sophie Dee, Bruce Jenner Productora: Sense and Sensibility Ventures / Silver Nitrate Género: Comedia | Comedia absurda. Parodia Sinopsis Tras celebrar la inminente boda de Doug, Bradley, Ed y Zach se despiertan en una habitación extraña en un mundo aún más extraño sin su amigo Doug. Cuando conocen al altivo Effing y al alcohólico Justmitch, los tres empiezan a encajar las piezas del misterio y se dan cuenta de que están en los Juegos de la Resaca. Pero en lugar de los doce distritos de los Juegos del Hambre, los chicos tienen que hacer un mano a mano con varios distritos de la cultura pop, como el Distrito de los Superhéroes, el Distrito de la Desnudez Gratuita y el Distrito Johnny Depp. Relaccionados
Language:
| Size: 1.24 GB | Seed: 448 | Leech: 96
Description:
Descripción: Título: El martillo de los dioses Título original: Hammer of the Gods País: UK Estreno en USA: 05/07/2013 Estreno en España: Lanzamiento en DVD (alquiler): 21/05/2014 Productora: Magnet Releasing Director: Farren Blackburn Guión: Matthew Read Reparto: Charlie Bewley, Elliot Cowan, Clive Standen, Guy Flanagan, Michael Jibson Género: Acción. Aventuras | Vikingos SINOPSIS: La cinta narra la historia de un apasionado joven que se transformará en guerrero haciendo un épico viaje en busca de su hermano perdido, de nombre "Hakan The Ferrocious", para restablecer el orden en su reino. Relaccionados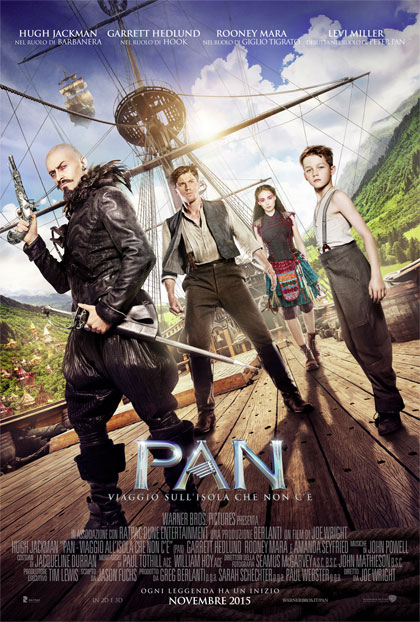 Language:
| Size: 1.46 GB | Seed: 851 | Leech: 96
Description:
Titolo originale: Pan Nazione: U.S.A. Anno: 2015 Genere: Avventura, Commedia, Fantastico Durata: 111' Regia: Joe Wright Sito ufficiale: www.pan-movie.com Cast: Hugh Jackman, Amanda Seyfried, Rooney Mara, Garrett Hedlund, Nonso Anozie, Cara Delevingne, Paul Kaye, Levi Miller, Kathy Burke, Adeel Akhtar, Leni Zieglmeier, Jimmy Vee, Jamie Beamish, Harry Lister Smith, Jack Lowden, Jack Charles, Taejoo Na, Kurt Egyiawan, Lewis Macdougall Produzione: Berlanti Productions Data di uscita: 12 Novembre 2015 (cinema) Trama: Peter (Levi Miller) è un dodicenne birichino con una insopprimibile vena ribelle, ma nel triste orfanotrofio di Londra dove ha vissuto tutta la vita queste qualità non sono ben viste. In una notte incredibile Peter viene trasportato dall'orfanotrofio dentro un mondo fantastico, popolato da pirati, guerrieri e fate, chiamato Neverland. E lì si ritrova a vivere straordinarie avventure e a combattere battaglie all'ultimo sangue nel tentativo si svelare l'identità segreta di sua madre, che lo aveva abbandonato tanto tempo prima, ed anche il suo posto in questa terra magica. In una squadra formata dalla guerriera Tiger Lily (Rooney Mara) e dal suo nuovo amico di nome James Hook (Garrett Hedlund), Peter deve sconfiggere lo spietato pirata Blackbeard (Hugh Jackman) per salvare Neverland e scoprire il suo vero destino -diventare l'eroe che sarà conosciuto per sempre con il nome di Peter Pan. 720x304 Parole chiave: avventura commedia fantastico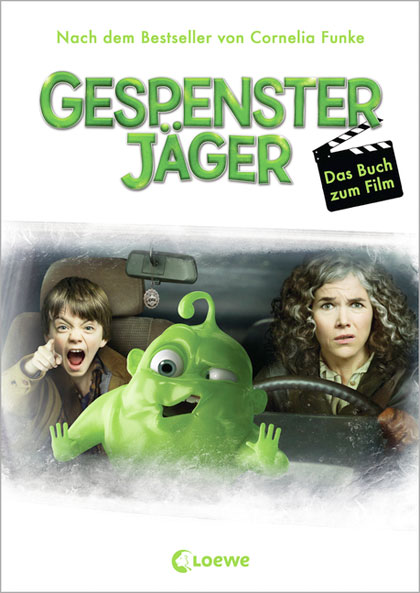 Language:
| Size: 1.37 GB | Seed: 395 | Leech: 96
Description:
Titolo originale: Gespensterjäger Nazione: Austria, Germania, Irlanda Anno: 2015 Genere: Commedia, Fantastico Durata: 99' Regia: Tobi Baumann Sito ufficiale: www.gespensterjaeger-derfilm.de Cast: Milo Parker, Anke Engelke, Christian Tramitz, Karoline Herfurth, Christian Ulmen, Julia Koschitz, Amy Huberman Cast (voci): Bastian Pastewka Produzione: Lucky Bird Pictures, Warner Bros., Lotus Film Data di uscita: 29 Ottobre 2015 (cinema) Trama: Il piccolo e solitario Tom scopre nella sua cantina un piccolo fantasma verde e gelatinoso, che gli racconta di essere dovuto fuggire dal maniero dove abitava a causa dell'arrivo di uno spirito malvagio. Tom decide di chiedere aiuto alla scontrosa Hetty, un'acchiappafantasmi appena licenziata dalla sua organizzazione segreta, con la quale riusciranno a sconfiggere il terribile nemico. Parole chiave: commedia fantastico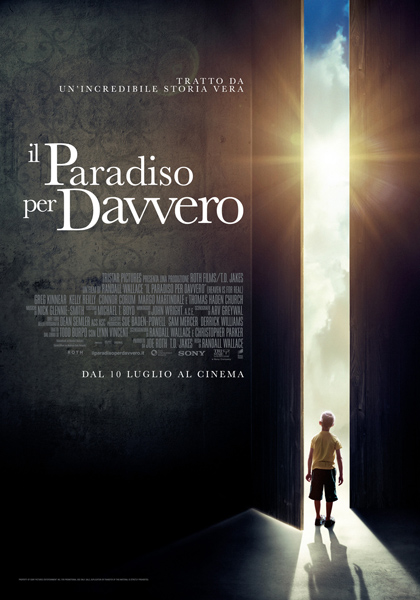 Language:
| Size: 1.51 GB | Seed: 752 | Leech: 96
Description:
TITOLO ORIGINALE: Heaven is for real LINGUA ORIGINALE: Inglese PAESE: USA ANNO: 2014 GENERE: Drammatico DURATA: 01:39:30 REGIA: Randall Wallace ATTORI: Greg Kinnear, Kelly Reilly, Thomas Haden Church, Connor Corum, Margo Martindale, Jacob Vargas, Danso Gordon, Rob Moran, Darcy Fehr DATA USCITA: 27 marzo 2014 PRODUZIONE: Roth Films, Screen Gems, TriStar Pictures DISTRIBUZIONE: Warner Bros. Italia TRAMA: Greg Kinnear interpreta Todd Burpo, imprenditore di una piccola città, vigile del fuoco volontario e pastore, che cerca di andare avanti in un anno difficile per la sua famiglia. Dopo che suo figlio Colton è stato ricoverato in ospedale per un intervento chirurgico d'urgenza, Todd e sua moglie Sonja sono felici per la sua guarigione miracolosa. Ma sono del tutto impreparati a ciò che succede dopo. Colton inizia a descrivere nei particolari il suo incredibile viaggio verso il cielo. SOGGETTO: Il film è tratto dal romanzo autobiografico scritto da Tobb Burpo, pastore di una piccola cittadina del Nebraska. DATI TECNICI VIDEO: 960 x 400 (2.40:1), 23.976 fps, AVC ~1784 kbps AUDIO: 48 kHz, AC3 Dolby Digital, 3/2 (L,C,R,l,r) + LFE ch, ~384 kbps SOTTOTITOLI: Si VALUTAZIONE: RECENSIONI: Mymovies Mostra/Nascondi Spoiler REPORT Parole chiave: dramma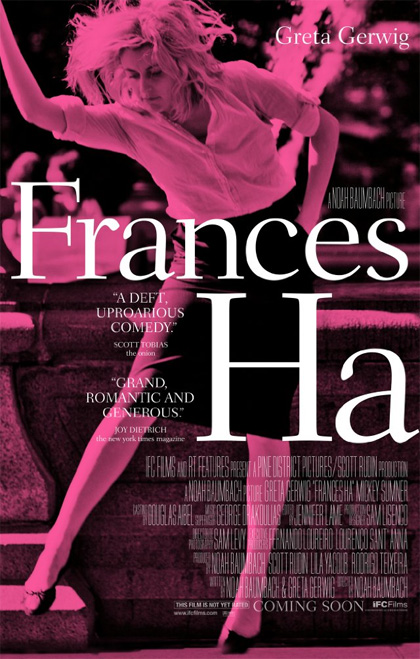 Language:
| Size: 1.32 GB | Seed: 197 | Leech: 96
Description:
Titolo originale: Frances Ha Nazione: U.S.A. Anno: 2012 Genere: Commedia, Drammatico Durata: 86' Regia: Noah Baumbach Sito ufficiale: www.franceshamovie.com Cast: Greta Gerwig, Mickey Sumner, Michael Esper, Adam Driver, Michael Zegen, Charlotte d'Amboise, Grace Gummer, Daiva Deupree Produzione: RT Features, Pine District Pictures, Scott Rudin Productions Data di uscita: 11 Settembre 2014 (cinema) Trama: Frances (Greta Gerwig) vive a New York, ma non ha un vero e proprio appartamento. E' un'aspirante ballerina, ma non fa veramente parte della compagnia con cui danza. La sua migliore amica Sophie e' per lei un'altra se stessa con capelli differenti. Ma quando Sophie conosce Patch e si trasferisce da lui, Frances deve imparare a badare a se stessa. Frances si butta a capofitto nei suoi sogni, anche se le loro possibilità di realizzarsi diminuiscono. Frances vuole molto di più di quello che ha, ma vive la sua vita con un'incalcolabile gioia e leggerezza. Frances Ha e' una favola in chiave comico moderna dove Noah Baumbach esplora New York, l'amicizia, la classe, l'ambizione, il fallimento e la redenzione. Formato: HEVC H265 Parole chiave: commedia drammatico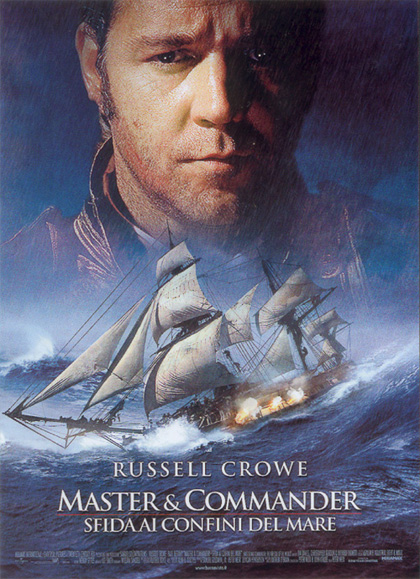 Language:
| Size: 9.69 GB | Seed: 627 | Leech: 96
Description:
Titolo originale: Master and Commander: The Far Side of the World Nazione: Usa Anno: 2003 Genere: Azione/Avventura Durata: 138' Regia: Peter Weir Sito ufficiale: www.masterandcommandert.... Cast: Russell Crowe, Richard Stroh, Paul Bettany, Billy Boyd, James D'Arcy Produzione: Samuel Goldwyn Jr., Duncan Henderson, John Bard Manulis, Peter Weir Data di uscita: 19 Dicembre 2003 (cinema) Trama: Durante le guerre napoleoniche, il capitano Jack Aubrey, famoso combattente della marina britannica, è al comando della H.M.S. Surprise. Attaccato da un nemico molto più forte, la sua nave subisce gravi danni e il suo equipaggio molti feriti, ma combattuto dal dovere Aubrey decide di attraversare i due oceani per intercettare e distruggere il suo nemico. Parole chiave: azione avventura
Language:
| Size: 2.05 GB | Seed: 971 | Leech: 96
Description:
Titolo originale: La French Nazione: Francia Anno: 2014 Genere: Thriller Durata: 135' Regia: Cedric Jimenez Cast: Jean Dujardin, Gilles Lellouche, Céline Sallette, Mélanie Doutey, Benoît Magimel, Guillaume Gouix, Bruno Todeschini, Féodor Atkine, Moussa Maaskri Produzione: Gaumont, Légende Films Data di uscita: 26 Marzo 2015 (cinema) Trama: Marsiglia, 1975. Pierre Michel, giovane magistrato appena arrivato da Metz con moglie e figli, viene incaricato di un'inchiesta sul crimine organizzato. Appena insediatosi decide di attaccare la cosiddetta French Connection, un'organizzazione mafiosa che esporta eroina in tutto il mondo. Rifiutandosi di dare ascolto a chi lo invita alla cautela, Pierre s'imbarca in una crociata personale contro il leggendario e intoccabile padrino Gaetan Zampa, ma deve rendersi conto che se vuole ottenere dei risultati deve cambiare tattica... Parole chiave: thriller
Language:
| Size: 440.76 MB | Seed: 358 | Leech: 96
Description:
Stagione 5/5 Episodi: 14 Italia: 29/01/2016 al (In Corso) Usa: 27/09/2015 al (In Corso) GENERE: Fantasy IDEATORE: Edward Kitsis, Adam Horowitz ATTORI: Jennifer Morrison, Ginnifer Goodwin, Josh Dallas, Lana Parrilla, Jared Gilmore, Robert Carlyle, Emilie de Ravin, Colin O'Donoghue, Rebecca Mader, Sean Maguire, Meghan Ory, Michael Socha, Eion Bailey, Raphael Sbarge, Michael Raymond-James, Jamie Dornan ANNO: 2011 PAESE: USA PRODUZIONE: ABC Studios DURATA: 45 Min STATO: In Lavorazione La vita di Emma Swan è stata tutt'altro che una favola, costretta a prendersi cura di se stessa fin da bambina. Ma quando il piccolo Harry, il figlio che Emma aveva dato in affidamento 10 anni prima, si presenta alla sua porta, tutto cambia. Harry crede che Emma sia la figlia perduta di Biancaneve e del Principe Azzurro, come gli altri personaggi delle fiabe, intrappolati nella sonnolenta Storybrooke da un incantesimo della Regina del Male. Nessuno ricorda la sua vera identità ed Emma potrebbe essere la loro unica speranza di salvezza. 11. Un uomo migliore -Swan Song REGIA: Gwyneth Horder-Payton SCENEGGIATURA: Edward Kitsis, Adam Horowitz DURATA: 45 Min
Language:
| Size: 1.97 GB | Seed: 451 | Leech: 96
Description:
Titolo originale: Suburra Nazione: Italia, Francia Anno: 2015 Genere: Poliziesco Durata: 130' Regia: Stefano Sollima Sito ufficiale: Social networks: facebook Cast: Pierfrancesco Favino, Jean-Hugues Anglade, Elio Germano, Claudio Amendola, Lidia Vitale, Greta Scarano, Giulia Gorietti, Alessandro Borghi, Francesco Sechi Produzione: Cattleya, La Chauve Souris Distribuzione: 01 Distribution Data di uscita: 14 Ottobre 2015 (cinema) Trama: Nell'antica Roma, la Suburra era il quartiere dove il potere e la criminalità segretamente si incontravano. Dopo oltre duemila anni, quel luogo esiste ancora. Perché oggi, forse più di allora, Roma e' la città del potere: quello dei grandi palazzi della politica, delle stanze affrescate e cariche di spiritualità del Vaticano e quello, infine, della strada, dove la criminalità continua da sempre a cercare la via più diretta per imporre a tutti la propria legge. Il film e' la storia di una grande speculazione edilizia, il Water-front, che trasformerà il litorale romano in una nuova Las Vegas. Per realizzarla servirà l'appoggio di Filippo Malgradi (Pierfrancesco Favino), politico corrotto e invischiato fino al collo con la malavita, di Numero 8 (Alessandro Borghi), capo di una potentissima famiglia che gestisce il territorio e, soprattutto, di Samurai (Claudio Amendola), il più temuto rappresentate della criminalità romana e ultimo componente della Banda della Magliana... Parole chiave: poliziesco
Language:
| Size: 630.66 MB | Seed: 334 | Leech: 96
Description:
Europa Universalis IV Conquest of Paradise-FLT Genre: Strategy (RTS) Platform: Windows Multiplayer: No Year: 2014 Type of publication: Language of the game: EN Crack: Available Description : Europa Universalis IV: Conquest of Paradise is the first expansion for the critically praised empire building game Europa Universalis IV, focusing on exploration of the new world and the Native American nations. The expansion allows you to send your ships off to the west and discover a new world, unlike any you've seen before – for the first time in a Paradox Development Studio game, you are given the option to discover a completely randomized American continent. Conquest of Paradise also offers the possibility to play as a Native American nation and master the federation mechanics and national ideas that are unique for the nations. The age of exploration is brought to life in this epic game of trade, diplomacy, warfare and exploration by Paradox Development Studio, the Masters of Strategy. Europa Universalis IV gives you control of a nation to rule and to build into an empire that lasts through the ages. FEATURES Discover a new world. A randomized New World means that no playthrough will be the same. Establish colonies to reap the riches, trade with the native tribes, or conquer them and take their land for yourself. Colonial Nations. Colonial Nations will be created out of larger colonies. Manage colonies or play as the colony. The colonies can manage their own affairs, declare colonial war or even strive for liberty from their motherland, or you can choose to take direct control of the colony and play as the new nation instead. Expanded Native American gameplay. Native American Nations have their own new federation mechanic, unique ideas and buildings and can migrate to greener pastures. Conquest of Paradise includes over two dozen Native American nations to play as well as new events and decisions. System requirements: Minimum: OS: XP/Vista/Windows 7/Windows 8 Processor: Intel® Pentium® IV 2.4 GHz eller AMD 3500+ Memory: 2 GB RAM Graphics: NVIDIA® GeForce 8800 or ATI Radeon® X1900, 512mb video memory required DirectX: Version 9.0c Network: Broadband Internet connection Hard Drive: 2 GB available space Sound Card: Direct X- compatible soundcard Additional Notes: Controller support: 3-button mouse, keyboard and speakers. Internet Connection or LAN for multiplayer Recommended: OS: XP/Vista/Windows 7/Windows 8 Processor: Intel® Pentium® IV 2.4 GHz eller AMD 3500+ Memory: 2 GB RAM Graphics: NVIDIA® GeForce 8800 or ATI Radeon® X1900, 1024mb video memory required DirectX: Version 9.0c Network: Broadband Internet connection Hard Drive: 2 GB available space Sound Card: Direct X- compatible soundcard Additional Notes: Controller support: 3-button mouse, keyboard and speakers. Internet Connection or LAN for multiplayer Size: 690 MB
Language:
| Size: 7.99 GB | Seed: 901 | Leech: 96
Description:
Blade & Soul Online Beta Chinese Genre: Platform: Windows Multiplayer: Yes Year: 2013 Type of publication: Language of the game: CH Crack: Not Required Description : Blade & Soul brings the world of Asian martial arts fantasy to vibrant life in this massively multiplayer online universe. Based on the distinctive visual style of acclaimed artist Hyung-Tae Kim, Blade & Soul combines martial arts inspired combat and Qing Gong action in a classic story of good versus evil set against a backdrop of betrayal, revenge, battling factions, and warring gods. System requirements: Minimum System Requirements CPU Intel Dual core or AMD Athlon64 X2 or better RAM 2G or more Video Card nVidia Geforce 8600GT/AMD Radeon HD 4600 or better Hard Disk 15GB or more OS Window XP, Vista or Window 7(32/64bit) DirectX 9.0c Recommended System Requirements CPU Intel Quad core or AMD Phenom II X4 or better RAM 4G or more Video Card nVidia Geforce 8800GT or AMD Radeon HD 4850 or better Hard Disk 15GB or more OS Window XP, Vista or Window 7(32/64bit) DirectX 9.0c Size: 7.99 GB
Language:
| Size: 4.44 GB | Seed: 670 | Leech: 96
Description:
Finn And Jakes Epic Quest-HI2U Genre: Action-adventure Platform: Windows Multiplayer: No Year: 2014 Type of publication: Language of the game: EN Crack: Description : Finn and Jake's Epic Quest (c) Cartoon Network Games Release Date : 11. April 2014 Protection : Steam Type : Action, Adventure Size : 38 x 50mb Description: ~~~~~~~~~~~~ About the Game Team up as Finn and Jake in a 3D adventure of epic proportions! The Land of Ooo has been transformed into a giant video game, and BMO has been kidnapped. Brawl your way through the Witch's garden, Ice Kingdom, Fire Kingdom, and even the Land of the Dead itself to rescue BMO and uncover the evil mastermind! Key Features: * 28 Levels of Mayhem: Slash and bash your way through the Witch's garden, Ice Kingdom, Fire Kingdom, and the Land of the Dead! * Butt Tons of Enemies: Battle four terrifying bosses and loads of nasty enemies from the show, including Hug Wolf and Tree Witch! * Epic Powers: Collect secret spells to unleash algebraic attacks, like NEPTR, Jake's Puppies, Knife Storm, and many more! * Tag Team Combat: Bust up some bad guys! Level up to unlock new swords for Finn and stretchy attacks for Jake. * Extra Spicy VO: The game features a brand-spanking-new story with original VO from Finn and Jake! * Turbo Rad Graphics: Sparkling hi-res graphics for your eyeballs to enjoy. Install: ~~~~~~~ Unrar, mount/burn, install the game, copy crack, and play System requirements: Size: 4.43 GB
Language:
| Size: 4.26 GB | Seed: 35 | Leech: 96
Description:
Toca Race Driver 3-RELOADED Genre: Simulation (Sports) Platform: Windows Multiplayer: No Year: 2014 Type of publication: Language of the game: EN Crack: Available Description : 1. Unrar. 2. Burn or mount with Daemon tools. 3. Install the game. 4. Copy the cracked content located in the Crack directory on the DVD to your installation directory. 5. Play the game System requirements: CPU: Pentium 4 or Athlon at 3.2GHz RAM: 1024Mb RAM VGA: Graphics Card: ATi Radeon 8xxx and above, nVidia GeForce 4 and above (Not including MX versions) DX: DirectX 9c OS: Windows XP HDD: 7.0 Gigabytes Hard Disk Space Sound: DirectX 9 Compatible Sound Card Recommended peripheral: http://www.codemasters.com/tocaracedriver3/ Note: Supported Graphics Cards - ATi Radeon 8xxx, 9000, 9100, 9200, 9500, 9600, 9700, 9800, x700, x800, x850, x1300, x1600, x1800 - nVidia GeForce 3, GeForce 4 (Not including MX versions), GeForce FX 5200, 5600, 5700, 5800, 5900, 5950, 6800, 7800 If you are using an Nvidia FX5600 graphics card you may experience major corruption on most screens and in-game when using recent card drivers, this can be resolved by reverting back to driver version 77.77 or turning anti-aliasing off in the advanced section of the hardware config tool. Size: 3.56 GB
Language:
| Size: 1.23 GB | Seed: 956 | Leech: 96
Description:
Valiant Hearts The Great War-RELOADED Genre: Adventure, Adventure Platform: Windows Multiplayer: No Year: 2014 Type of publication: Language of the game: EN Crack: Available Description : ABOUT THE GAME This is the story of crossed destinies and a broken love in a world torn apart. All of them will try to survive the horror of the trenches following their faithful canine companion. In Valiant Hearts, the lives of all these characters are inextricably drawn together over the course of the game. Friendship, love, sacrifice and tragedy befall each one as they help each other to retain their humanity against the horrors of war. FEATURES An animated comic book adventure From the green forests of the French countryside, to dank trenches and snowy fields, go back through history in this emotional adventure game delivered with a unique tone and art style. A mix of exploration, action and puzzles Move into action and help your heroes survive the Great War by solving puzzles or sneaking through enemy lines… live a touching and comical adventure. Follow the stories of these Valiant Hearts… Lost in the middle of the trenches, play each of these characters and help a young German soldier find his love! … And their faithful canine companion With the help of your trusty companion's canine sense of smell, send him through barbed-wire obstacles and shell holes to solve puzzles or avoid enemies… Rely on him: this dog will be your best friend! Relive the Great War This fictitious story takes you back to famous WW1 locations, like Reims or Montfaucon, revisiting historical battles on the Western Front, such as the Battle of the Marne or the Battle of the Somme! Powered by UbiArt Framework Valiant Hearts makes the most of the UbiArt Framework and its motto "Bringing Art to Life". This powerful engine provides the ability to transfer creative concepts and bring them to life in video games. A team of senior artists at Ubisoft Montpellier Small is beautiful: a small but highly talented team, including the Audio and Art Directors of games such as Beyond Good & Evil and Peter Jackson's King Kong, and key level designers on Rayman Origins and Rayman Legends. System requirements: Minimum: OS: Windows XP SP3 or Windows Vista SP2 or Windows 7 SP1 or Windows 8 (both 32/64bit versions) Processor: Intel Pentium IV @ 3.0 GHz or AMD Athlon64 3000 + @ 1.8 GHz Memory: 2 GB RAM Graphics: nVidia GeForce 6800GT or AMD Radeon X1950 Pro (256MB VRAM with Shader Model 3.0 or higher) DirectX: Version 9.0 Hard Drive: 2 GB available space Sound Card: DirectX Compatible Sound Card with latest drivers Additional Notes: Windows-compatible keyboard and mouse required, optional Microsoft XBOX360 controller or compatible Recommended: OS: Windows XP SP3 or Windows Vista SP2 or Windows 7 SP1 or Windows 8 (both 32/64bit versions) Processor: Intel Core 2 Duo E4400 @ 2.0 GHz or AMD Athlon64 X2 3800+@ 2 GHz Memory: 2 GB RAM Graphics: nVidia GeForce 9600GT or higher, AMD Radeon HD3850 or higher (512MB VRAM with Shader Model 4.0) DirectX: Version 9.0 Hard Drive: 2 GB available space Sound Card: DirectX Compatible Sound Card with latest drivers Additional Notes: Windows-compatible keyboard and mouse required, optional Microsoft XBOX360 controller or compatible Size: 1.25 GB
Language:
| Size: 13.29 GB | Seed: 991 | Leech: 96
Description:
Far Cry 4 [R.G. Mechanics] + Crack Fix Genre: Action (Shooters, MMO FPS, TPS) Platform: Windows Multiplayer: No Year: 2014 Type of publication: Language of the game: EN Crack: Description : DESCRIPTION: Welcome to Kirata. Kirata - tiny country lost in the Himalayas. In the role of Gale Andrzej you have to go there to fulfill the last will of the mother. But this is not an easy journey - it glows in the Kirata civil war. Here you will explore the vast open world where dangers await at every turn. Here your every decision will have consequences, and every action creates history. Created in the image of its famous predecessor, Far Cry 4 gameplay offers brand that has become even better in the open world, which is several times larger, and the updated system of passing a joint, allowing the game to join or leave at any time. Feature - You will be the most multifaceted gaming world in the history of Far Cry. From dense forests to snowy slopes of the Himalayas - everyone here is full of life and danger. Local jungle inhabited by leopards, rhinos, eagles, bald oviphages and badgers Ratel, also known as Indian honey badger. Fauna Kirata amazing and diverse, but going out to hunt, do not forget that someone could hunt and yours. - Conduct reconnaissance of enemy territory with altitude on giroplane and work out amphibious landings, using wing-suit. Ride the six-ton elephant and combat enemies obrushte his destructive power. Choose from a vast arsenal of weapons - no matter how crazy and unpredictable nor would the impending job of work, for it will certainly find a suitable barrel! - Optional to journey alone. The updated system allows the co-op to join the adventure at any time. Explore the huge world filled with life Kirata shoulder to shoulder with the best partner. - Show your strength and skill, fighting for life and glory in the arena. The favor of the crowd and demonstrate the will to win in an unequal battle with humans and animals. - History Kirata - a history of wars. Write your name on her page you will be able to completely new multiplayer mode. Take the indigenous inhabitants Kirata or mercenaries "Golden Road". - Create your own maps in functional and intuitive editor. Advanced tools, improved interface will allow you to fulfill any of his ideas. And then - share your creations with other players! Features repack: Do not cut / recoded Game Version - v 1.03 Ability to select a combination of text and voice (in the game settings) Additions: - Quest for a single game, only available with Season Pass - Delux-pack "From Herk": 5 jobs and 5 weapons - Exclusive Weapon: Harpoon "Bow"! - Campaign "Jailbreak Durgesh" - Campaign "Valley of the Yeti" - "Invasion": PVP-mode and map - Operation "Return of Herc" FAQ on the game: The game is not saved or crashes: Try another crack ALI213 (http://sendfile.su/1049174) | 3DM (http://sendfile.su/1049203) | SKIDROW (http://sendfile.su/1049324) | RELOADED (http: // sendfile .su / 1050132) and be sure to run the game on behalf of the administrator. The game freezes, crashes, or gives an error file is missing * .xml / FATAL ERROR: Solution # 1: Create an account with English characters / Run as administrator. Solution # 2: Move the My Documents folder on the path does not contain Russian characters. To do this, click RMB on My Documents -> Properties -> Location -> Specify a new folder (no Russian characters) and click Move After restarting the game from the list of missing Russian language! What to do? Run from the shortcut on the desktop or from the Launcher.exe on behalf of the administrator. Black screen on startup: Solution # 1: Try to run from the administrator. Solution # 2: Disable all unnecessary USB devices. System requirements: ✔ Operating system: Windows 7/8 / 8.1 (64-bit only) ✔ Processor: Intel Core i5-750 (2,6 GHz) or AMD Phenom II X4 955 (3.2 GHz) ✔ Memory: 4 GB ✔ Video card: GeForce GTX 460 or Radeon HD 5850 with 1 GB of memory ✔ Sound Card: Sound device compatible with DirectX® 9.0c ✔ Free hard drive space: 35 GB Size: 13.2 GB
Language:
| Size: 374.51 MB | Seed: 219 | Leech: 96
Description:
Munin-PLAZA Genre: Adventure Platform: Windows Multiplayer: No Year: 2014 Type of publication: Language of the game: EN Crack: Available Description : Genre: Puzzle-reformer Munin the raven, faithful messenger to Odin, now stands stripped of wings and Transformed by Loki into a mortal girl. Flightless and determined to, she will stride-through the nine worlds of Yggdrasil to reclaim the lost feathers and return to Asgard. Munin bolsters the traditional side-scrolling experience With The use of rotating environments to surpass obstacles and puzzles to solve. By twisting portions of the environment, players will create bridges . from pillars, turn walls into floors or open new passages Further gameplay elements, like switches, moving environment or items Influence by physics add even more depth to the puzzles: by rotating the game s world, boulders and debris . will rumble, roll and fall Liquids like water or washed will flow accordingly and Norse runes will . show the way to the raven feathers s lost Munin features nine amazing worlds and 81 exciting levels and roughly 7 . hours of enjoyable playtime Google Translation: Munin the raven, faithful messenger to Odin, is now stripped of wings and transformed by Loki in a mortal girl. flightless and determined, she passage through the nine worlds of Yggdrasil to recover lost feathers and return to Asgard. Munin reinforces the traditional side-scrolling experience using rotation environments to overcome obstacles and solve puzzles. Turning parts of the environment, players can create bridges of pillars, walls become floors or open new passages. Additional game elements, such as switches, environment or moving items the influence of physical add even more depth to the puzzle : turning . world, rocks and debris from the game will rumble, roll and fall liquids like water or lava flow accordingly and Nordic runes will . show the way to the lost raven feathers Munin has nine amazing worlds and 81 exciting levels and roughly 7 hours of enjoyable game. System requirements: Size: 374 MB