Language:
| Size: 292.74 MB | Seed: 240 | Leech: 29
Description:
La storia inizia con i due fratelli gemelli Brandon (Jason Priestley) e Brenda (Shannen Doherty) Walsh che con i genitori si trasferiscono da Minneapolis a Beverly Hills e si trovano di fronte ad un mondo nuovo, una nuova scuola, l'esclusivo West Beverly High School, e nuove amicizie. Qui i Walsh si integrano presto nella high society, pur rimanendo con i piedi per terra e non perdendo mai le loro radici medio borghesi. Tra gli studenti del West Beverly c'è la bella e popolare Kelly Taylor (Jennie Garth), ragazza fragile con una famiglia disastrata (la madre cambia continuamente compagno), un passato di anoressia e droghe ed un futuro pieno di incertezze. Il rapporto tra Kelly e Brenda è subito di amore/odio, alternando momenti di grande amicizia ad altri di aspro e aperto contrasto. Questi ultimi si acuiranno quando le due si troveranno a contendersi il bel Dylan McKay (Luke Perry), ragazzo ricco e di mondo che non riesce a stare lontano dai guai. Voci dal set circolate in quegli anni volevano Jennie Garth e Shannen Doherty "nemiche" anche nella vita reale, con la Doherty spesso dipinta come una "bad girl" che funestava le riprese con capricci da diva, ritardi e assurde pretese. Di fatto, Shannen abbandonerà la serie alla fine della quarta stagione e il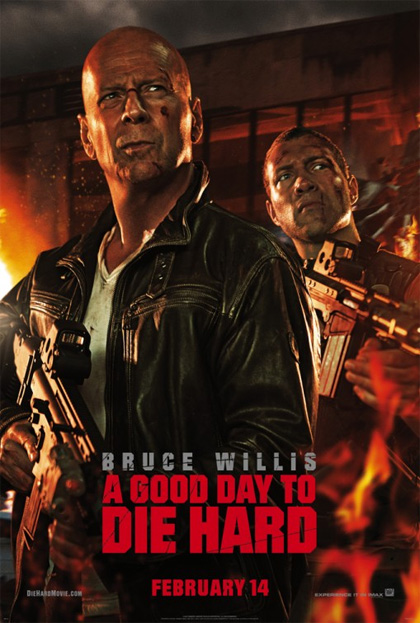 Language:
| Size: 5.69 GB | Seed: 821 | Leech: 29
Description:
Titolo originale: A Good Day to Die Hard Nazione: U.S.A. Anno: 2013 Genere: Azione, Thriller Durata: 96' Regia: John Moore Sito ufficiale: www.diehardmovie.com Sito italiano: www.diehardunbuongiornopermorire.it Social network: facebook Cast: Bruce Willis, Jai Courtney, Amaury Nolasco, Cole Hauser, Patrick Stewart, Sebastian Koch, Aksel Hennie, Pasha D. Lychnikoff, Megalyn Echikunwoke, Mary Elizabeth Winstead Produzione: Dune Entertainment, Media Magik Entertainment, Origo Film Group, Twentieth Century Fox Film Corporation Distribuzione: Twentieth Century Fox Data di uscita: 14 Febbraio 2013 (cinema) Trama: Bruce Willis ritorna a vestire i panni di John McClane, il suo ruolo più iconico, il "vero" eroe con le abilità e l'attitudine a rimanere sempre l'ultimo uomo sul campo. Questa volta, il poliziotto che non fa prigionieri si ritrova veramente nel posto sbagliato al momento sbagliato, dopo aver viaggiato fino a Mosca per aiutare suo figlio, Jack. Con la malavita russa alle calcagna, e in corsa contro il tempo per evitare una guerra, i due McClane scopriranno che i loro metodi contrapposti li faranno diventare degli eroi inarrestabili. Mostra/Nascondi Spoiler INFO Parole chiave: azione thriller
Language:
| Size: 1.06 GB | Seed: 840 | Leech: 29
Description:
Paul è un uomo di mezza età, sposato da molto tempo con sua moglie Ruth e, benché sia ancora innamorato di lei, si fa convincere dal suo amico Edward, a tentare l'ebrezza dell'adulterio. Seguendo i consigli del suo amico, parecchio esperto nell'argomento, Paul si inventa acciacchi e malori dovuti all'età che rendano necessarie, e non sospette, numerose visite al bagno turco o alla sauna svedese. Per evitare poi che Ruth si accorga dell'eventuale tradimento per via del profumo lasciato da altre donne la convince ad acquistare per lui un potente immunizzatore. Quando - fatti tutti i preparativi - Paul sta per passare all'azione con una vicina di casa, Edward lo blocca e lo convince che l'amante ideale non deve essere mai in ogni caso né sposata, né nubile. La donna giusta è quella divorziata, per cui fa al caso suo una nuova conoscenza, Jocelyn Montgomery. Ma Paul, troppo pauroso e innamorato di Ruth, non riuscirà a tradirla....
Language:
| Size: 288.72 MB | Seed: 95 | Leech: 29
Description:
Language:
| Size: 4.79 GB | Seed: 149 | Leech: 29
Description:
Mac Radner si è sposato con Kelly e ora sono genitori anche se, soprattutto per lui, la maturità è ancora una conquista da raggiungere nonostante la considerazione di cui gode nel suo ambiente. Nel momento in cui la famigliola decide di andare a vivere in un quartiere residenziale sembra essersi avvicinata alla più tradizionale delle vite borghesi. Quando però una confraternita di giovani privi di qualsiasi inibizione gli si va a installare a pochi passi di distanza le cose cambiano. Nicholas Stoller è un regista 'estivo' per noi italiani. Non si sa perché ma le uscite dei suoi film partono da luglio e non vanno oltre il mese di settembre. Si potrebbe pensare che i suoi siano prodotti da fondo di magazzino da mandare in sala quando nelle medesime non ci va quasi nessuno. Non è però così perché si tratta di un regista che sa come dosare le carte della commedia e, soprattutto, conosce le regole della messa a confronto di realtà diametralmente opposte, come ci ha dimostrato con In viaggio con una rockstar. Sa anche fare di più e lo dimostra nella sequenza di apertura di questa sua nuova opera. Se Lars Von Trier in Antichrist ci istruiva sadicamente sulle tragedie a cui una coppia può andare incontro quando decide di non sublimare la propria sessualità nell'accudimento dei figli, Stoller ci mostra sorridendo i sensi di colpa di due genitori che temono di essere 'guardati' mentre fanno sesso dinanzi all'infante di pochi mesi d'età. Divertendosi a mescolare le situazioni più 'basse' dei teen movies con i tentativi di passare all'età adulta dei due neogenitori Stoller non tralascia i colpi bassi e tiene alto il ritmo (aiutato da un soundtrack ad hoc) con il sostegno di uno Zac Efron che sembra divertirsi a sperimentare una vasta gamma di ruoli nella sua carriera post High School Musical. Il pericolo della morale finale è, nonostante tutto, dietro l'angolo. Sta ad ogni singolo spettatore valutare se si sia corso il rischio di ammorbidire troppo il tutto oppure no. AUTORE admin CATEGORIA Film INFOHASH 6E70A76472C724193AA2B428FA7C4537551F1A01 FILE(1) Files TRAKER Traker
Language:
| Size: 1.88 GB | Seed: 692 | Leech: 29
Description:
In the film, Ray (Skarsgård), Claire (Riseborough) and their seven-year-old daughter, Zoe, are an average American family in Kingsville, North Carolina - except they have existed in a bomb shelter since escaping a day of devastation that changed everything. For 301 days, they have transformed their cement prison into a home, holding on to memories of the past and hope for a normal life someday. And for 301 days, the family has eluded what looms above the surface - the heavy breathing and booming footsteps that punctuate the night, threatening their fragile existence. All the while, the family has managed to stay hidden. Until now. Now their safe haven has been breached... and something is coming for them.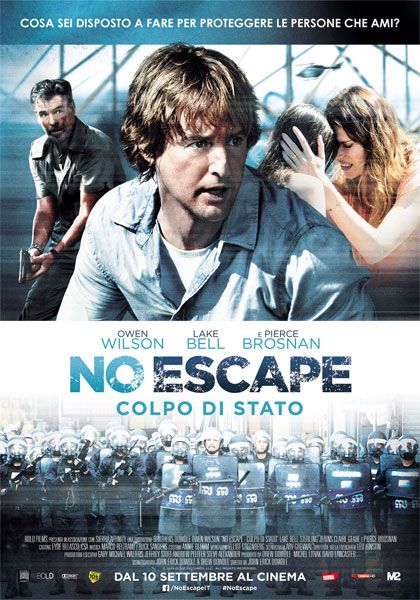 Language:
| Size: 8.42 GB | Seed: 554 | Leech: 29
Description:
Titolo originale: No Escape Nazione: U.S.A. Anno: 2015 Genere: Thriller Durata: 101' Regia: John Erick Dowdle Cast: Pierce Brosnan, Owen Wilson, Lake Bell, Sterling Jerins, Spencer Garrett, Claire Geare, Sahajak Boonthanakit, Byron Gibson, Karen Gemma Dodgson Produzione: Bold Films, Brothers Dowdle Productions, Living Films Data di uscita: 10 Settembre 2015 (cinema) Trama: In No Escape - Colpo di Stato Owen Wilson interpreta Jack Dwyer, un imprenditore statunitense trasferitosi per lavoro nel sud est asiatico insieme alla moglie Annie e alle due figlie. Ma pochi giorni dopo il loro arrivo, il Paese viene sconvolto da una rivolta armata che mira a sovvertire il governo ufficiale. Ne seguirà una caccia allo straniero che costringerà Jack e la sua famiglia a cercare disperatamente una via di fuga, affrontando mille pericoli in un territorio sconosciuto e ostile. Parole chiave: thriller
Language:
| Size: 143.79 MB | Seed: 721 | Leech: 29
Description:
With CodedColor PhotoStudio Pro you will experience the diversity of viewing, organising, editing, enhancing and sharing your images and digital Photos – easy to use, full of features, professional results! CodedColor PhotoStudio by 1STEIN is a Windows photo viewer and editor to organize, edit, resize, reformat, correct, compare, sort, watermark, annotate and print digital images, and to edit EXIF and IPTC data in digital photos. You can rename multiple images, remove scratches, create panorama pictures (stitch), convert RAW photos (from Canon, Nikon, Olympus, etc. cameras), send images via Skype, send photo SMS, burn digital watermarks, correct colors, run a screenshow, convert and correct JPEG images in a batch process, rename fields, open pictures and image folders from the Explorer, generate a webalbum in HTML and compress JPG images. Main Features: – View Photos – Edit Images – Organize – Manage Media – PDF & Flash Albums – Burn CDs – Transitions – Capture Videos – Share – Print Layouts – Cliparts – Batch Conversion – Clone – Deskew – Encrypt Images – Brighten – Sharpen – Remove Color Stains – Improve Contrast – Compare Images – Barrel Distortion – Annotate – Watermarks – Geo Tagging – Scan & Screen Capture – Add Text – Rotate Lossless Antialias – Send by Mail & Skype – Custom Sorting – Resize – Exposure Correction – Search Similar Images – Remove Scratches – Compress – Remove Red Eyes – Publish EXIF & IPTC Transparency – View & Create Panoramas – Layers – Convert Filetype – Change Colors – Equalize Histograms – Color Balance – Straighten Horizon – Perspective – Batch Rename – Effects & Smudge Brush – Keywords – Frames – All RAW formats – Timeline View – White Balance – Image Shadows – Photo Layouts & Collages
Language:
| Size: 1.6 GB | Seed: 2 | Leech: 29
Description:
Fai bei sogni (2016).H264.Italian.Ac3.5.1.sub.ita.iCV-MIRCrew [center] [color=#00BFFF][b][img]http://s23.postimg.org/b9yhws27f/0sc_Del1.png[/img] [u]NO FOUND ONLY ORIGINAL RELEASE[/u] [img]http://i.imgur.com/GDNQx1Z.png[/img] My release is always in double track audio italian and Original audio for select it use VLC or dvd player home not use wmp Fai bei sogni (2016) [img]https://extraimage.net/images/2017/03/06/b43a5259dd6d14a7e4f16c078954484b.png[/img] [URL=http://www.imdb.com/title/tt4746506/][IMG]http://www.userlogos.org/files/logos/Sucka/imdb_new.png[/IMG][/URL] [img]http://i.imgur.com/fGu1rKv.png[/img] DATA USCITA: 10 novembre 2016 GENERE: Drammatico ANNO: 2016 REGIA: Marco Bellocchio FOTOGRAFIA: Daniele Ciprì MONTAGGIO: Francesca Calvelli MUSICHE: Carlo Crivelli PRODUZIONE: IBC Movie, Kavac Film, Rai Cinema DISTRIBUZIONE: 01 Distribution PAESE: Italia, Francia DURATA: 134 Min [img]http://i.imgur.com/W7kBqiE.png[/img] Valerio Mastandrea, Bérénice Bejo, Fabrizio Gifuni, Guido Caprino, Barbara Ronchi, Miriam Leone, Nicolò Cabras, Dario Dal Pero , Arianna Scommegna, Bruno Torrisi, Manuela Mandracchia, Giulio Brogi, Emmanuelle Devos, Roberto Di Francesco, Fausto Russo Alesi, Pier Giorgio Bellocchio, Piera Degli Esposti, Roberto Herlitzka [img]http://i.imgur.com/bFK3ggF.png[/img] E' la storia di una difficile ricerca della verità e allo stesso tempo la paura di scoprirla. La mattina del 31 dicembre 1969, Massimo, nove anni appena, trova suo padre nel corridoio sorretto da due uomini: sua madre è morta............... [img]http://i.imgur.com/48xHWWH.png[/img] Massimo's idyllic childhood is shattered by the death of his mother. Years later, he is forced to relive his traumatic past and compassionate doctor Elisa could help him open up and confront his childhood wounds. [img]http://i.imgur.com/K8bfNTy.png[/img] [url=https://extraimage.net/image/2pcG][img]https://extraimage.net/images/2017/03/06/540cb251052150e869c19da6682e5621.th.png[/img][/url] [url=https://extraimage.net/image/2pcr][img]https://extraimage.net/images/2017/03/06/81c41c6b4e0eddba36197ab11e076fcc.th.png[/img][/url] [url=https://extraimage.net/image/2pcP][img]https://extraimage.net/images/2017/03/06/baf7ae447e60b3656b58cc62a8c3530d.th.png[/img][/url] [img]http://i.imgur.com/aVrMohH.png[/img] [spoiler] General Unique ID : 183908308353898936170162921775777997969 (0x8A5B73A9B10938010A570688B6D46491) Complete name : Fai bei sogni (2016).H264.ita.sub.ita.iCV-MIRCrew.mkv Format : Matroska Format version : Version 2 File size : 1.60 GiB Duration : 2h 11mn Overall bit rate : 1 741 Kbps Movie name : VISIT www.icv-crew.org Encoded date : UTC 2017-03-04 10:53:56 Writing application : Lavf54.63.100 Writing library : Lavf54.63.100 COPYRIGHT : robbyrs Video ID : 1 Format : AVC Format/Info : Advanced Video Codec Format profile :
[email protected]
Format settings, CABAC : Yes Format settings, ReFrames : 2 frames Codec ID : V_MPEG4/ISO/AVC Duration : 2h 11mn Bit rate : 1 290 Kbps Width : 720 pixels Height : 300 pixels Display aspect ratio : 2.40:1 Frame rate mode : Variable Frame rate : 23.976 fps Color space : YUV Chroma subsampling : 4:2:0 Bit depth : 8 bits Scan type : Progressive Bits/(Pixel*Frame) : 0.249 Stream size : 1.15 GiB (72%) Writing library : x264 core 130 r2273 Encoding settings : cabac=1 / ref=2 / deblock=1:0:0 / analyse=0x1:0x131 / me=hex / subme=7 / psy=1 / psy_rd=1.00:0.00 / mixed_ref=0 / me_range=16 / chroma_me=1 / trellis=1 / 8x8dct=0 / cqm=0 / deadzone=21,11 / fast_pskip=1 / chroma_qp_offset=-2 / threads=12 / lookahead_threads=2 / sliced_threads=0 / nr=0 / decimate=1 / interlaced=0 / bluray_compat=0 / constrained_intra=0 / bframes=3 / b_pyramid=0 / b_adapt=1 / b_bias=0 / direct=3 / weightb=1 / open_gop=0 / weightp=2 / keyint=230 / keyint_min=23 / scenecut=40 / intra_refresh=0 / rc_lookahead=40 / rc=2pass / mbtree=1 / bitrate=1290 / ratetol=1.0 / qcomp=0.60 / qpmin=10 / qpmax=69 / qpstep=4 / cplxblur=20.0 / qblur=0.5 / vbv_maxrate=24000 / vbv_bufsize=24000 / nal_hrd=none / ip_ratio=1.40 / aq=1:1.00 Language : Italian Default : Yes Forced : No DURATION : 02:11:19.872000000 NUMBER_OF_FRAMES : 188928 NUMBER_OF_BYTES : 7617339727 _STATISTICS_WRITING_APP : mkvmerge v8.7.0 ('All of the above') 64bit _STATISTICS_WRITING_DATE_UTC : 2017-02-24 07:44:07 _STATISTICS_TAGS : BPS DURATION NUMBER_OF_FRAMES NUMBER_OF_BYTES Audio ID : 2 Format : AC-3 Format/Info : Audio Coding 3 Mode extension : CM (complete main) Codec ID : A_AC3 Duration : 2h 11mn Bit rate mode : Constant Bit rate : 448 Kbps Channel(s) : 2 channels Channel positions : Front: L R Sampling rate : 48.0 KHz Bit depth : 16 bits Compression mode : Lossy Delay relative to video : 1mn 5s Stream size : 421 MiB (26%) Title : AC3 ITA Language : Italian Default : No Forced : No DURATION : 02:11:19.904000000 NUMBER_OF_FRAMES : 246247 NUMBER_OF_BYTES : 630392320 _STATISTICS_WRITING_APP : mkvmerge v8.7.0 ('All of the above') 64bit _STATISTICS_WRITING_DATE_UTC : 2017-02-24 07:44:07 _STATISTICS_TAGS : BPS DURATION NUMBER_OF_FRAMES NUMBER_OF_BYTES Text ID : 3 Format : ASS Codec ID : S_TEXT/ASS Codec ID/Info : Advanced Sub Station Alpha Compression mode : Lossless Title : REGULAR Language : Italian Default : No Forced : No DURATION : 02:02:59.247000000 NUMBER_OF_FRAMES : 1063 NUMBER_OF_BYTES : 35805 _STATISTICS_WRITING_APP : mkvmerge v8.7.0 ('All of the above') 64bit _STATISTICS_WRITING_DATE_UTC : 2017-02-24 07:44:07 _STATISTICS_TAGS : BPS DURATION NUMBER_OF_FRAMES NUMBER_OF_BYTES Menu 00:00:00.000 : :00:00:00.000 00:07:05.342 : :00:07:05.342 00:14:28.201 : :00:14:28.201 00:20:13.838 : :00:20:13.838 00:29:27.099 : :00:29:27.099 00:39:02.590 : :00:39:02.590 00:50:56.804 : :00:50:56.804 00:59:52.756 : :00:59:52.756 01:08:53.129 : :01:08:53.129 01:16:19.950 : :01:16:19.950 01:25:27.706 : :01:25:27.706 01:35:23.259 : :01:35:23.259 01:45:16.300 : :01:45:16:300 01:55:01.150 : :01:55:01:150 02:05:00.150 : :02:05:00:150 [/spoiler] [/color][/b][/center]
Language:
| Size: 1.9 GB | Seed: 666 | Leech: 29
Description:
Descripción: Título: Star Wars: El despertar de la fuerza Título original: Star Wars: The Force Awakens País: USA Estreno en USA: 18/12/2015 Estreno en España: 18/12/2015 Productora: Luscasfilm, Walt Disney Pictures, Bad Robot Director: J.J. Abrams Guión: J.J. Abrams, Lawrence Kasdan Reparto: Harrison Ford, Carrie Fisher, Mark Hamill, Anthony Daniels, Peter Mayhew, Kenny Baker, John Boyega, Daisy Ridley, Adam Driver, Oscar Isaac, Andy Serkis, Domhnall Gleeson, Max von Sydow, Lupita Nyong\ o, Gwendoline Christie, Crystal Clarke, Pip Anderson, Christina Chong, Miltos Yerolemou, Billie Lourd, Simon Pegg, Warwick Davis Calificación: No recomendada para menores de 7 años Género: Ciencia ficción. Aventuras | Aventura espacial. Star Wars. Secuela. 3-D Sinopsis: Esta nueva entrega de la Guerra de las Galaxias se establecerá 30 años después de \ El retorno del Jedi\ , contando con una nueva generación tanto de héroes como de oscuros villanos y, por supuesto, la vuelta de algunos de los personajes favoritos de los fans. Relaccionados
Language:
| Size: 1.15 GB | Seed: 622 | Leech: 29
Description:
Poltergeist Dirección: Vadim Perelman País: USA Año: (2015) Duración: 93 min. Género: Terror Guión: David Lindsay-Abaire Producción: Sam Raimi, Nathan Kahane, Roy Lee Fotografía: Javier Aguirresarobe Montaje: Jeff Betancourt Fecha Estreno: 22-05-2015 Estreno en España: 22-05-2015 Salida en Alquiler: 23-09-2015 Reparto: Kennedi Clements, Sam Rockwell, Rosemarie DeWitt, Kyle Catlett, Jared Harris, Nicholas Braun, Jane Adams, Saxon Sharbino, Susan Heyward, Soma Bhatia, Karen Ivany, L.A. Lopes. Sinopsis Steve y Diane Freeling forman un matrimonio con tres hijos que, de repente, se ven envueltos en fenómenos extraños. La primera en darse cuenta es la hija pequeña, Carol-Anne, que una noche baja al salón y se acerca a la pantalla de televisión. En ese momento siente la presencia de una fuerza misteriosa detrás de la pantalla que, incluso, llega a succionarla. Es a partir de entonces, cuando se desencadenan extraños sucesos que culminan con la desaparición de la pequeña Carol-Anne. La casa había sido construida sobre un cementerio.
Language:
| Size: 1.62 GB | Seed: 615 | Leech: 29
Description:
Descripción: Insidious: Capítulo 3 Cartel Insidious: Capítulo 3 Recomendar: Titulo original: Insidious Chapter 3 Dirección: Leigh Whannell País: USA Año: 2015 Duración: 97 min. Género: Terror Guión: Leigh Whannell Producción: Jason Blum, Oren Peli ,James Wan Música: Joseph Bishara Fotografía: Brian Pearson Fecha Estreno: 05-06-2015 Estreno en España: 05-06-2015 Reparto: Dermot Mulroney, Lin Shaye, Hayley Kiyoko, Stefanie Scott, Leigh Whannell, Angus Sampson, Michael Reid MacKay, Anna Ross, Ashton Moio, Ele Keats, Steve Coulter, Tom Fitzpatrick. Sinopsis Precuela de la historia de la inquietante familia Lambert, que revela cómo a regañadientes Elise Rainier (Lin Shaye) aceptó usar sus dotes psíquicos para ponerse en contacto con los muertos, con el fin de ayudar a una adolescente (Stefanie Scott) que ha sido víctima de un peligroso ente sobrenatural.
Language:
| Size: 1.49 GB | Seed: 46 | Leech: 29
Description:
Descripción: Foxcatcher Dirección: Bennett Miller País: USA Año: (2014) Duración: 134 min. Género: Drama Guión: E. Max Frye, Dan Futterman Producción: Bennett Miller, Jon Kilik y Anthony Bregman Música: Rob Simonsen Fotografía: Greig Fraser Fecha Estreno: 14-11-2014 Estreno en España: 06-02-2015 Reparto: Channing Tatum, Mark Ruffalo, Steve Carell, Sienna Miller, Vanessa Redgrave, Anthony Michael Hal, Mark Schultz, Tara Subkoff, Stephanie Garvin, Brett Rice, Guy Boyd, Roger Callard, Samara Lee, Daniel Hilt, Ryan Gunnarson. Sinopsis La cinta cuenta la historia real del millonario John du Pont (Carell), un hombre que padecía de esquizofrenia y que construyó un centro de entrenamiento de lucha libre llamado Team Foxcatcher. Allí fue donde, en 1996, disparó y mató sin motivo alguno a su amigo David Schultz (Tatum), un luchador que había ganado una medalla de oro en los Juegos Olímpicos.
Language:
| Size: 930.18 MB | Seed: 813 | Leech: 29
Description:
Descripción: Título original Misfire Año 2014 País Estados Unidos Director R. Ellis Frazier Guión Benjamin Budd Música Larry Groupé Fotografía Anthony J. Rickert-Epstein, Jorge Roman Reparto Gary Daniels, Vannessa Vasquez, Michael Greco, Luis Gatica, Geoffrey Ross, Patricia Peinado Cruz, David Fernandez Jr., Justin Nesbitt, Fabian Lopez Productora Badhouse Studios Mexico Género Thriller | Crimen Sinopsis EL agente de la DEA Cole, se traslada a Tijuana, México, en busca de su ex-esposa periodista que cree que ha sido secuestrada por un jefe Cartel que tiene aspiraciones a a ser un alto cargo público. Relaccionados
Language:
| Size: 1.3 GB | Seed: 879 | Leech: 29
Description:
Descripción: Título: Asuntos de Familia Título original: City Island País: USA Estreno en USA: 19/03/2010 Estreno en España: Lanzamiento en DVD (alquiler): 21/08/2014 Productora: CineSon Entertainment Director: Raymond De Felitta Guión: Raymond De Felitta Reparto: Andy Garcia, Julianna Margulies, Steven Strait, Emily Mortimer Género: Comedia Sinopsis Vince, un funcionario de prisiones que además es un ejemplar padre de familia, descubre en la lista de nuevos convictos un nombre que le resulta familiar. Se trata de Tony, un hijo que tuvo 20 años atrás, y que abandonó al no poder hacerse cargo de él. Ahora, casado y con una nueva familia, Vince se lleva a Tony a casa para retomar la relación. Relaccionados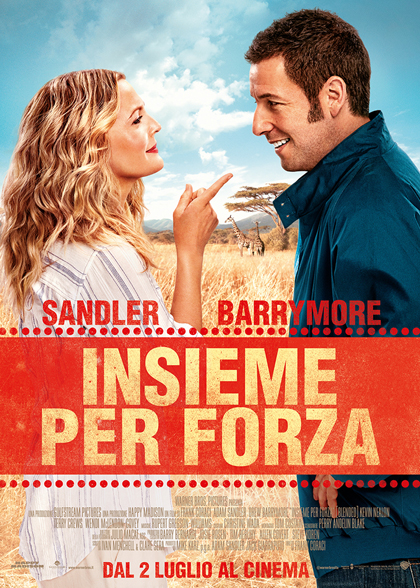 Language:
| Size: 8.97 GB | Seed: 183 | Leech: 29
Description:
ria: Film | Dimensione: 8.97 GB | Seeders: 8 | Leechers: 53 | Completato: 30 | Agiorna Titolo originale: Blended Nazione: U.S.A. Anno: 2014 Genere: Commedia Durata: 117 Regia: Frank Coraci Sito ufficiale: www.blendedmovie.com Cast: Adam Sandler, Drew Barrymore, Bella Thorne, Terry Crews, Lauren Lapkus, Wendi McLendon-Covey, Joel McHale, Anna Colwell, Kevin Nealon, Emma Fuhrmann, Alyvia Alyn Lind Produzione: Gulfstream Pictures, Happy Madison Productions, Karz Entertainment, Warner Bros. Distribuzione: Warner Bros. Pictures Italia Data di uscita: 02 Luglio 2014 (cinema) Trama: Il primo incontro tra Lauren (Drew Barrymore) e Jim (Adams Sandler) non poteva andare peggio: lei divorziata con due figli, lui vedovo con tre figlie si conoscono per la prima volta durante un rovinoso incontro al buio. Ma il destino non perde le speranze, i due infatti si incontreranno nuovamente durante un viaggio organizzato in Sud Africa. Anche il secondo incontro sembrerebbe cofermare la reciproca antipatia, ma qualcosa improvvisamente cambia le carte in tavola costringendo i due a rimettersi in gioco. Mostra/Nascondi Spoiler INFO Parole chiave: commedia
Language:
| Size: 8.89 GB | Seed: 620 | Leech: 29
Description:
Titolo originale: Fack ju Göhte Nazione: Germania Anno: 2013 Genere: Commedia Durata: 109' Regia: Bora Dagtekin Sito ufficiale: www.fjg-film.de Cast: Elyas M'Barek, Karoline Herfurth, Katja Riemann, Jana Pallaske, Alwara Höfels, Jella Haase Produzione: Rat Pack Filmproduktion, Constantin Film Produktion Data di uscita: 15 Ottobre 2015 (cinema) Trama: Qualcuno ha deciso di costruire una palestra scolastica proprio nel punto in cui Charlie (Jana Pallaske) aveva nascosto i soldi rubati dell'amico Zeki Müller (Elyas M'Barek), appena uscito dal carcere. L'ex-galeotto non ha altra scelta se non quella di fingersi un insegnante presso la "Scuola Superiore Goethe". Di giorno lavora come supplente e di notte scava di nascosto alla ricerca del suo bottino. I suoi drastici e stravaganti metodi per rimettere in riga gli irrequieti studenti della 10B - che alla fine si riveleranno vincenti - si scontrano con quelli docili ed ortodossi della collega Lisi Schnabelstedt (Karoline Herfurth), creando divertenti siparietti fra i due che finiranno con l'innamorarsi l'uno dell'altro. Ma quando la brava e timida Lisi scoprirà la verità sul passato di Zeki... Sub iTA: Full Parole chiave: commedia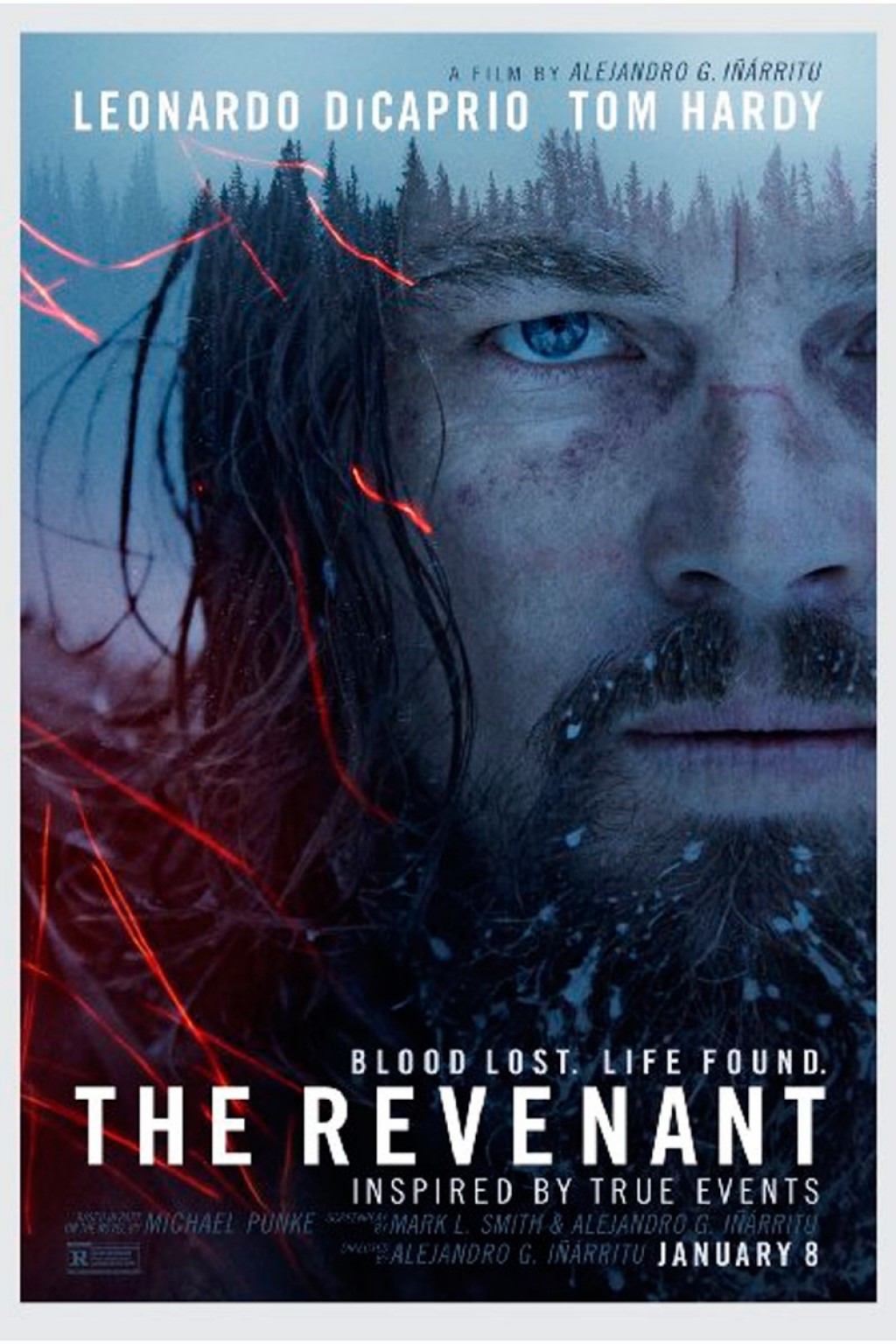 Language:
| Size: 1.26 GB | Seed: 214 | Leech: 29
Description:
Section: Films/Séries/Vidéos Sous-Section: Films Titre: The Revenant Titre Original The Revenant Genre: Aventure, Western, Année: 2015 Release: The Revenant 2015 FRENCH HDRip x264 EXT MZISYS Qualité: BDrip/BRrip [Rip SD (non HD) depuis Bluray ou HDrip] Langue: Québécois (VFQ/French) Système: TV/PC/Platine/Lecteur Multimédia/etc Type: 2D (Standard) Taille: 1.26 GB Info Hash: 187c1cff6aa92eb59a8eec10eee5d23bc6e4d726 Uploadeur: mzisys2008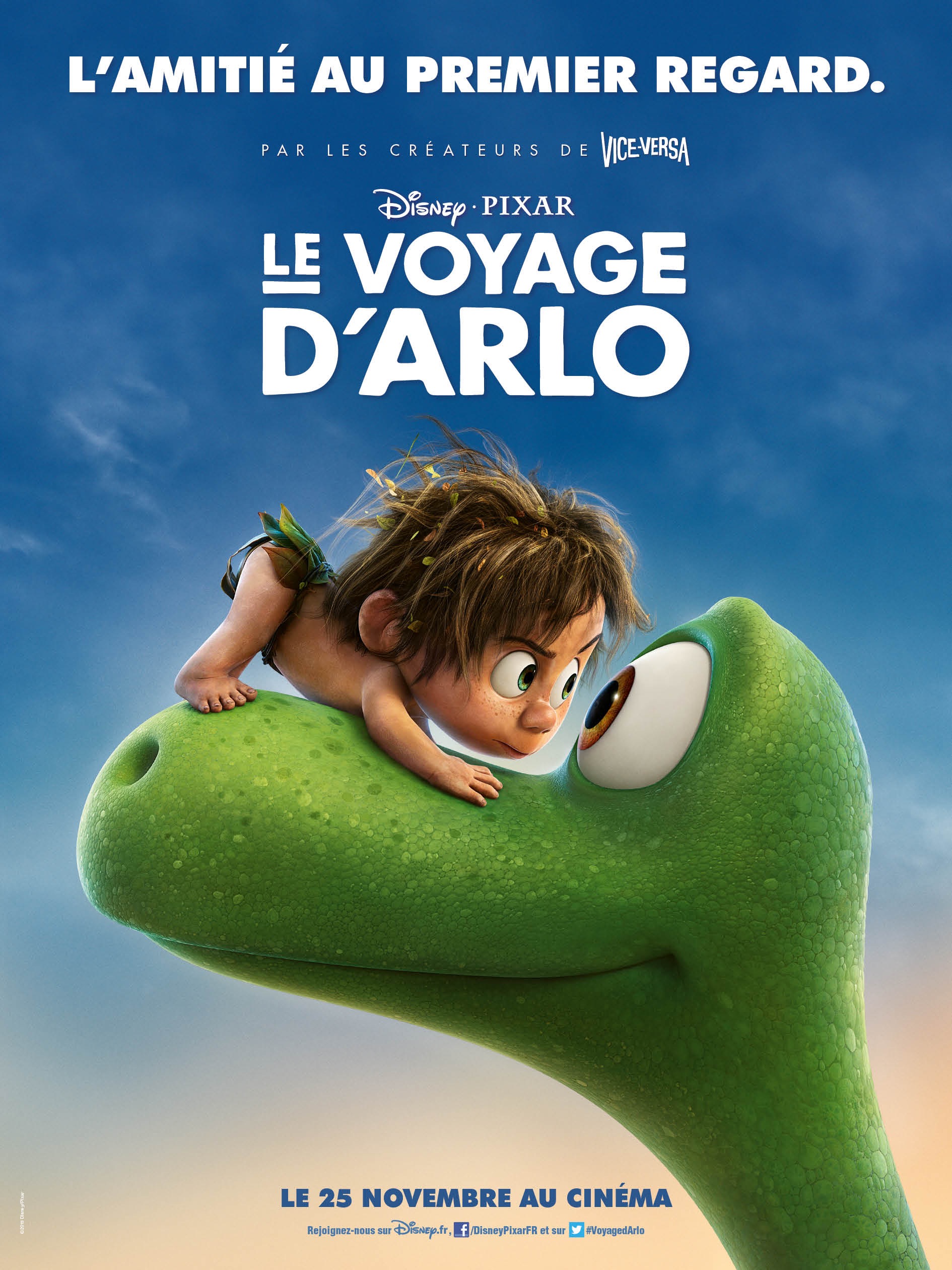 Language:
| Size: 867.08 MB | Seed: 990 | Leech: 29
Description:
Language:
| Size: 6.55 GB | Seed: 591 | Leech: 29
Description:
Section: Films/Séries/Vidéos Sous-Section: Films Titre: Babysitting 2 Titre Original Babysitting 2 Genre: Comédie, Année: 2015 Release: Babysitting 2 2015 FRENCH 1080p BluRay x264 PiNKPANTERS Qualité: HDrip 1080 [Rip HD depuis Bluray] Langue: Français (VFF/Truefrench) Système: TV/PC/Platine/Lecteur Multimédia/etc Type: 2D (Standard) Taille: 6.55 GB Info Hash: 018712d730d6f046c74a41f2739491509064efdb Uploadeur: buitonio
Language:
| Size: 3.2 GB | Seed: 993 | Leech: 29
Description:
Section: Films/Séries/Vidéos Sous-Section: Films Titre: Creed - L'Héritage de Rocky Balboa Titre Original Creed Genre: Drame, Année: 2015 Release: Creed 2015 FRENCH HDLight 1080p x264 AC3 Wita Qualité: HDlight 1080 [Rip HD-léger depuis source HD] Langue: Québécois (VFQ/French) Système: TV/PC/Platine/Lecteur Multimédia/etc Type: 2D (Standard) Taille: 3.2 GB Info Hash: 1ff5b46f72ee0f1bc89b255c06ce636332428d1b Uploadeur: sniperstef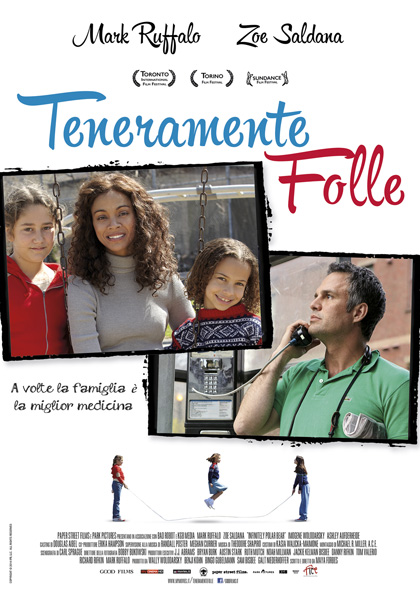 Language:
| Size: 1.42 GB | Seed: 758 | Leech: 29
Description:
Titolo originale: Infinitely Polar Bear Nazione: U.S.A. Anno: 2014 Genere: Commedia, Drammatico Durata: 90' Regia: Maya Forbes Sito ufficiale: Cast: Mark Ruffalo, Zoe Saldana, Keir Dullea, Wallace Wolodarsky, Brianne Brozey, Mary O'Rourke, Georgia Lyman, William Xifaras, Adam Wolf Mayerson Produzione: Paper Street Films, Park Pictures Distribuzione: Good Films Data di uscita: 18 Giugno 2015 (cinema) Trama: Fine anni '70, un padre maniaco depressivo cerca di riconquistare la moglie accettando di badare a tempo pieno alle loro due giovani figlie. Ma le due scatenate ragazze non gli renderanno la vita facile. Tratto da una storia vera – è l'autobiografia dell'infanzia di Maya Forbes nella Boston degli anni '70 – Teneramente folle è una storia divertente e commovente su come, a volte, in maniera del tutto inaspettata, genitori e figli possano arrivare a salvarsi a vicenda. Parole chiave: commedia drammatico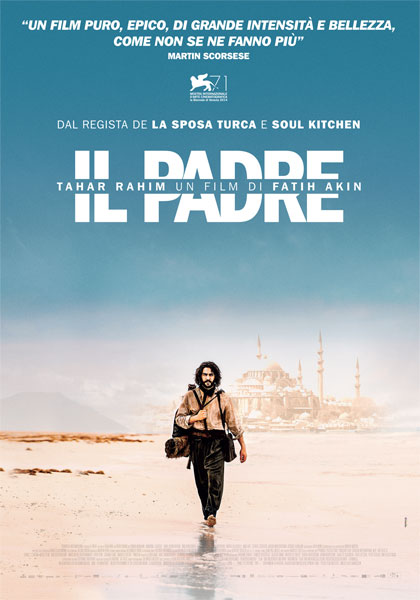 Language:
| Size: 2.06 GB | Seed: 908 | Leech: 29
Description:
Titolo originale: The Cut Nazione: Germania, Francia, Italia, Russia, Canada, Polonia, Turchia Anno: 2014 Genere: Drammatico Durata: 138' Regia: Fatih Akin Cast: Tahar Rahim, Simon Abkarian, Arsinée Khanjian, Akin Gazi, George Georgiou, Numan Acar, Makram Khoury, Anna Savva Produzione: Bombero International, Corazón International, International Traders, Jordan Films, Pandora Filmproduktion Data di uscita: Venezia 2014 - In Concorso 09 Aprile 2015 (cinema) Trama: Il film è ambientato subito alla fine del genocidio armeno. Un giovane uomo, Nazareth Manoogian, viene deportato dal suo villaggio natale di Mardin, Turchia. Dopo le deportazioni, Manoogian viene a sapere che le sue figlie potrebbero essere ancora vive. Inizia quindi un viaggio che lo porta in varie parti del mondo alla ricerca delle ragazze. Terzo capitolo della trilogia conosciuta come 'Love, Death and the Devil'. Parole chiave: drammatico
Language:
| Size: 5.62 GB | Seed: 505 | Leech: 29
Description:
6666 games in 1 Ultimate Classic Games Collection [Retro Legends] Genre: Action (Shooters, MMO FPS, TPS) Platform: Windows Multiplayer: No Year: Type of publication: Language of the game: EN Crack: Not Required Description : Complete set of 6666 good old games. PC emulator included. Full rom pack is ready for download. Nintendo, Sega, Atari 2600, Neo Geo, TurboGrafX, arcade machines - MAME, Sega Master System, ZX Spectrum, Nintendo 64, Super Nintendo Entertainment System - SNES, NES, Sega Mega Drive / Genesis, Game Boy Advance. The old school revolution has begun! "Retro_Legends 6666 in 1" is the most popular and the most complete game console collection of the 20th century. ******************************************** Install Instructions 1. First you need to get disk image emulator (if you don't already have one on your PC). Download and install Daemon tools or Alcohol 120%, for example. Then create virtual drive. You can find your new created virtual drive in 'My computer' together with other optical drives (D, E..). 2. Mount disk image file "RETRO_LEGENDS [GigaPack] 6666 in 1.iso" to a virtual drive, using 'disk image emulator' (Daemon tools, Alcohol 120%). 3. When Collection is loaded, access the disk and launch emulator of console that you want to play. Load (zipped) game rom. Play. COMPLETE LIST OF ROMS/GAMES YOU CAN FIND IN THE READ_ME.TXT FILE. System requirements: Normal Size: 5.62 GB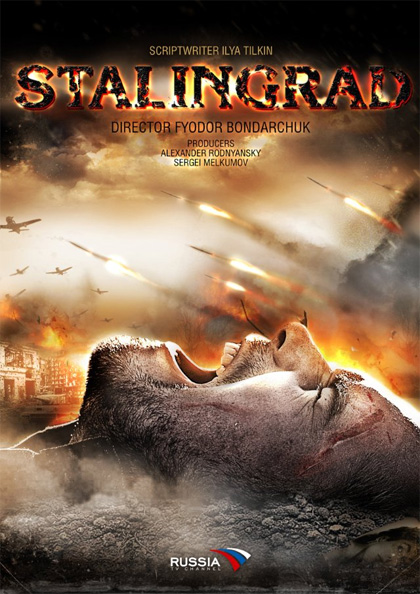 Language:
| Size: 7.42 GB | Seed: 545 | Leech: 29
Description:
TITOLO ORIGINALE: Stalingrad LINGUA ORIGINALE: Russo e Tedesco PAESE: Russia ANNO: 2013 GENERE: Azione, Drammatico, Guerra DURATA: 135 Min REGIA: Fedor Bondarchuk ATTORI: Thomas Kretschmann, Yanina Studilina, Philippe Reinhardt, Heiner Lauterbach, Pyotr Fyodorov DATA USCITA: 10 ottobre 2013 (Russia) PRODUZIONE: Art Pictures, Non-stop Production BUDGET: $30 000 000 TRAMA: 1942. L'esercito sovietico progetta di lanciare un contrattacco alle truppe naziste che occupano la metà di Stalingrado. L'operazione non ottiene il successo sperato. Alcuni soldati si rifugiano in un'abitazione sulle rive del Volga. Qui trovano una ragazza che si è rifiutata di fuggire quando sono arrivati i tedeschi. MENU: Si EXTRA: Si QUALITA: DVD9 Copia 1:1 SOTTOTITOLI: Si AUDIO: Ita, Spa, Eng, Rus FORMATO: Iso VALUTAZIONE: RECENSIONI: Mymovies Parole chiave: azione dramma guerra russia
Language:
| Size: 1.37 GB | Seed: 538 | Leech: 29
Description:
Language:
| Size: 246.91 MB | Seed: 824 | Leech: 29
Description:
Supper shot soccer (PS1 emulator) Genre: Simulation (Sports) Platform: XBOX 360 Multiplayer: Yes Year: Type of publication: Language of the game: EN Crack: Description : Supper shot soccer for ePSXe emulator Tutorial: 1. Open ePSXe (Download here: http://p2push.net/description/torrent/18625) 2. Click File => Run ISO 3. search for game folder 4. select "Super Shot Soccer (Track 1).bin" 5. Open Enjoy the game :D System requirements: Size: 404 MB
Language:
| Size: 393.82 MB | Seed: 53 | Leech: 29
Description:
Kim Possible Whats The Switch [MULTI5][PS2DVD] Genre: Action (Shooters, MMO FPS, TPS) Platform: PlayStation 2,3 Multiplayer: No Year: 2008 Type of publication: Language of the game: EN Crack: Not Required Description : Kim Possible: Whats The Switch gives you the chance to play as Kim, Shego and Rufus! Kim and her nemesis Shego grudgingly team up to bring everything back to normal when the minds of Dr. Drakken and Ron Stoppable are switched. Save the day together in global missions, in this action-packed adventure exclusively for Playstation 2. System requirements: Size: 393 MB
Language:
| Size: 1.29 GB | Seed: 400 | Leech: 29
Description:
Titolo Originale: Shark Lake Nazione: U.S.A. Anno: 2015 Genere: Thriller Durata: 92' Regia di: Jerry Dugan Con: Dolph Lundgren, Sara Malakul Lane, Lily Brooks O'Briant, James Chalke, Michael Aaron Milligan, Ibrahim Renno, Jerry Atkinson Jr Trama: Meredith Hendrick è la migliore poliziotta di una tranquilla cittadina nei pressi del lago Tahoe. Quando un commerciante illegale di specie esotiche di nome Clint viene rilasciato dal carcere sulla parola, Meredith e la sua squadra scopriranno di dover dare la caccia a un'intera famiglia di famelici squali, che terrorizzano gli abitanti del posto. Fonte Video: Bluray Fonte Audio: WEB-DL Audio iTA: AC3 192 kbps 2.0 Parole chiave: thriller
Language:
| Size: 9.83 GB | Seed: 584 | Leech: 29
Description:
Dragon ball Xenoverse-CODEX Genre: Action (Shooters, MMO FPS, TPS) Platform: Windows Multiplayer: No Year: 2015 Type of publication: Language of the game: EN Crack: Description : Goku And Friends' Fierce Battles Will Be Reborn! FOR THE FIRST TIME EVER, THE DRAGON BALL UNIVERSE IS COMING TO STEAM! DRAGON BALL XENOVERSE revisits famous battles from the series through your custom Avatar, who fights alongside Trunks and many other characters. Will the strength of this partnership be enough to intervene in fights and restore the Dragon Ball timeline we know? Installation: 1. Extract 2. Burn or mount the .iso 3. Run setup.exe and install 4. Copy crack from CODEX dir to installdir 5. Play System requirements: RECOMMENDED: OS: Windows Vista (x64) / Windows 7 (x64) / Windows 8 (x64) Processor: Intel Core i3-530, 2.93 GHz / AMD Phenom II X4 940, 3.0GHz Memory: 4 GB RAM Graphics: 1 GB Nvidia GeForce GTX 550Ti / AMD Radeon HD 6790 DirectX: Version 9.0c Network: Broadband Internet connection Hard Drive: 10 GB available space Size: 9.83 GB